Panthers v Devils

Nottingham Panthers

Cardiff Devils
Match Report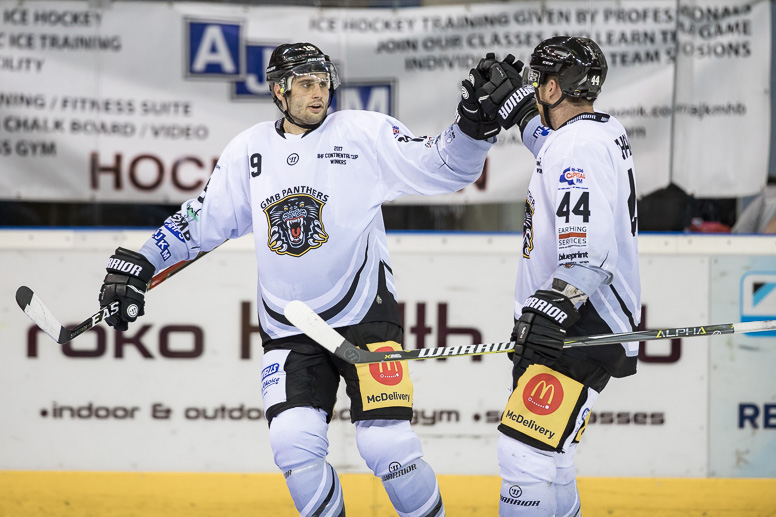 The GMB Panthers opened their pre-season campaign against league champions Cardiff in the Aladdin Cup and had a host of chances to open the scoring but the visiting goalie put on a MOTM performance to deny them.
And when the Panthers hit the penalty box, the visitors hit the back of the net with two power play goals to take the lead and end the first period on top on the scoreboard.
The second period was a more even affair but the only goal again went the way of the visitors when they trickled one over the line after a loose rebound in front of the home net fell kindly to Bentivoglio.
In the third a stretch pass from Shalla to Farmer saw the GB winger steal in & lift the puck home upstairs at 41.33.
Although the Panthers upped their game in the final period there was to be no further scoring, even with keeper Garnett heading to the bench for an extra home skater.
Those two first period Devils power play goals were to prove conclusive in a final score line of 1-3.
Panthers' coaches stuck to their promise to give the youngsters a regular shift and Nottingham still have 5 more faces to add to the line-up.