Devils v Panthers

Cardiff Devils

Nottingham Panthers
Match Report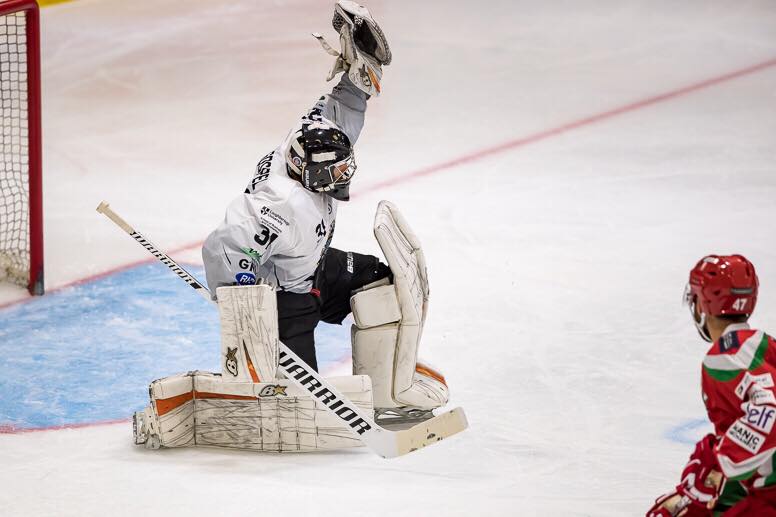 With Gagnon and Brisebois left out of the line-up (precautionary), GMB Panthers started Sam Gospel in nets in Wales on Sunday night for challenge match action against the Devils.
Cardiff took the lead at 8.55 but unassisted Robert Farmer scored his second goal of the weekend to equalise at 11.43 and the game was tied at 1-1 after one period of action.
With no scoring in the second period the teams were still on an even keel going into the final period where Erik Lindhagen put Panthers in front in the 45th minute.
Devils came back with an equaliser with less than two minutes left in regulation and that was the end of the scoring for the rest of the third and through the overtime period.
The shoot-out saw Devils take an extra point as Bowns denied all three Panthers attempts and Morrisette scored Cardiff's second attempt to clinch the game.
Sam Gospel with 24 saves in the Nottingham net picked up the visitors' man of the match award.
Panthers are back in home ice action next weekend with a visit by DEL side Krefeld from Germany visit Nottingham for Saturday night action and Braehead visit on Sunday in the Aladdin Cup.
Tickets are reduced for both home games next weekend and are on sale now.
There will be more debuts for Nottingham next week with potentially five more new faces to come into the line-up.