Panthers v Clan

Nottingham Panthers

Braehead Clan
Match Report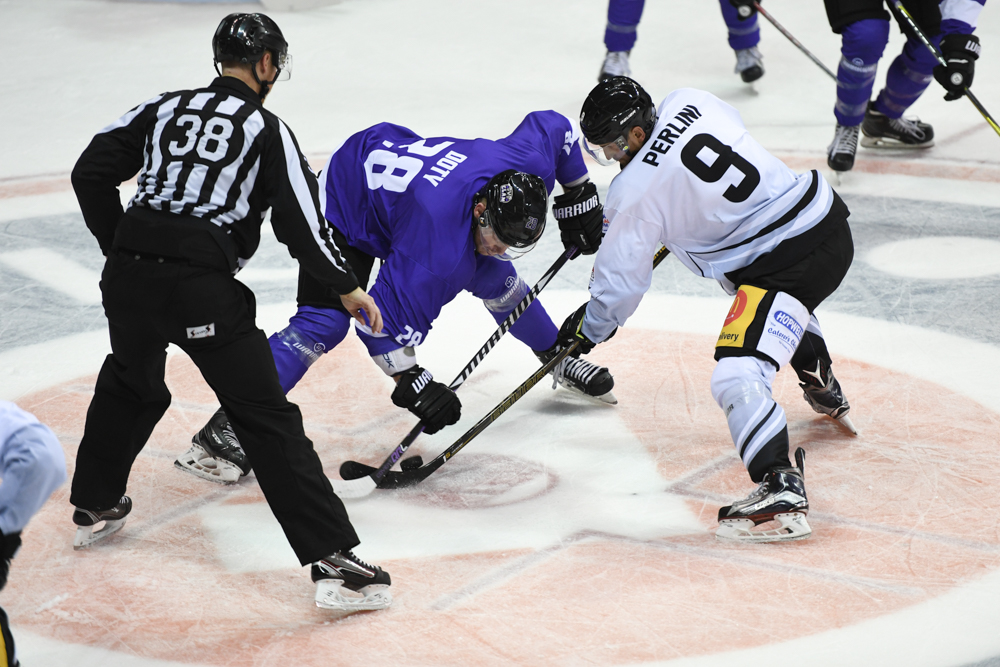 GMB Panthers followed up Saturday's dramatic win in overtime against German side Krefeld, with a dominating performance against Braehead that had everything but the goals the heavily biased shots tally deserved, in the first two periods at least.
The scoreboard got busy in the third though.
Visiting goalie Nie was in stellar form as Panthers peppered the visiting goal for more than half the game without success.
Then Clan forced home a power play goal late in the second period after both sides had switched goalies at the 31 minute mark with Russell taking over for the visitors Braehead and Gospel for Nottingham.
From the resulting face-off Panthers went to the power play themselves as a result of a high- stick call and when they worked it to the inside channel off the right wing, Perlini rifled home his first Panthers goal with assists going to Bussieres and Derlago.
Early in the final period, the visitors coughed up the puck and Shalla and Farmer bore down on the net two-on-zip, with the former feeding the latter to hammer home a go-ahead goal at 42.53.
Panthers' Brown entertained the crowd when he got the better of the second half of a lengthy bout of fisticuffs and, with just under four minutes to go, Mosey created an easy tap in for Lindhagen and the home side had a cushion.
Another power play saw Nottingham slip a pass inside off the right wing and the advancing Derlago sniped the cookie jar off the top shelf to move the scoreboard along further.
The scoring ended when Clan pulled their keeper to go six skaters on a last minute power play, which they converted with 18 seconds left on the clock.