SC Bern v Panthers

SC Bern

Nottingham Panthers
Match Report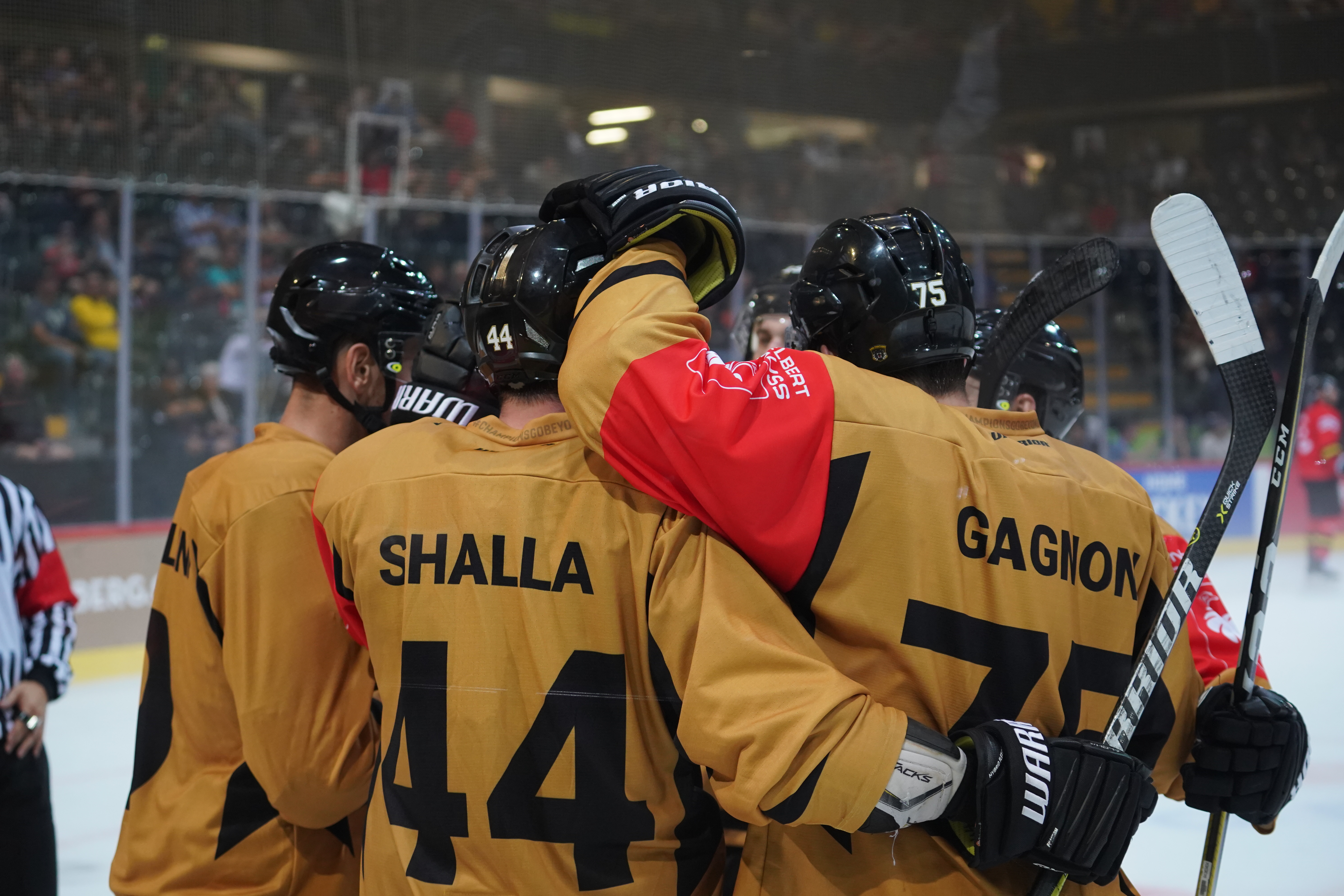 GMB Panthers were determined not to be overawed by their illustrious high ranking first opponents in this season's Champions Hockey League and although the home side were quicker and slicker they needed two power play goals to take the first period, scoring at 3.41 and again at 5.08.
Mike Garnett saved a short-handed break-away by Bern during the first period and Nottingham's best spell came late in the session after a shot from Ollie Betteridge was spilled by the home goalie.
We couldn't reach the lose puck and they cleared the danger but it did create some momentum for us through to the first break and gave the coaches plenty to work on the break.
And that momentum continued into the middle period with a Perlini shot which forced a rebound popped home through the five-hole by Shalla just 103 sounds after the restart.
But Bern ghosted in off the left wing to restore the cushion hard and low three minutes later a ringside pass three minutes after that met the same fate and Panthers who had their moments were trailing 4-1 at 27.50.
Nottingham killed a penalty but before their man got back to the play the Bears put home a rebound to increase the lead but less that two minutes later Shalla worked his way in off the right boards and nailed the roof from the high slot to make it a 3-2 period.
​And no further scoring in the third period it was a valiant effort against one of Europe's top guns.Meanwhile, Mountfield beat Turku 5-1 in the group's other game.
Photo Credit: Lace Market Media Group