HK v Panthers

Mountfield HK

Nottingham Panthers
Match Report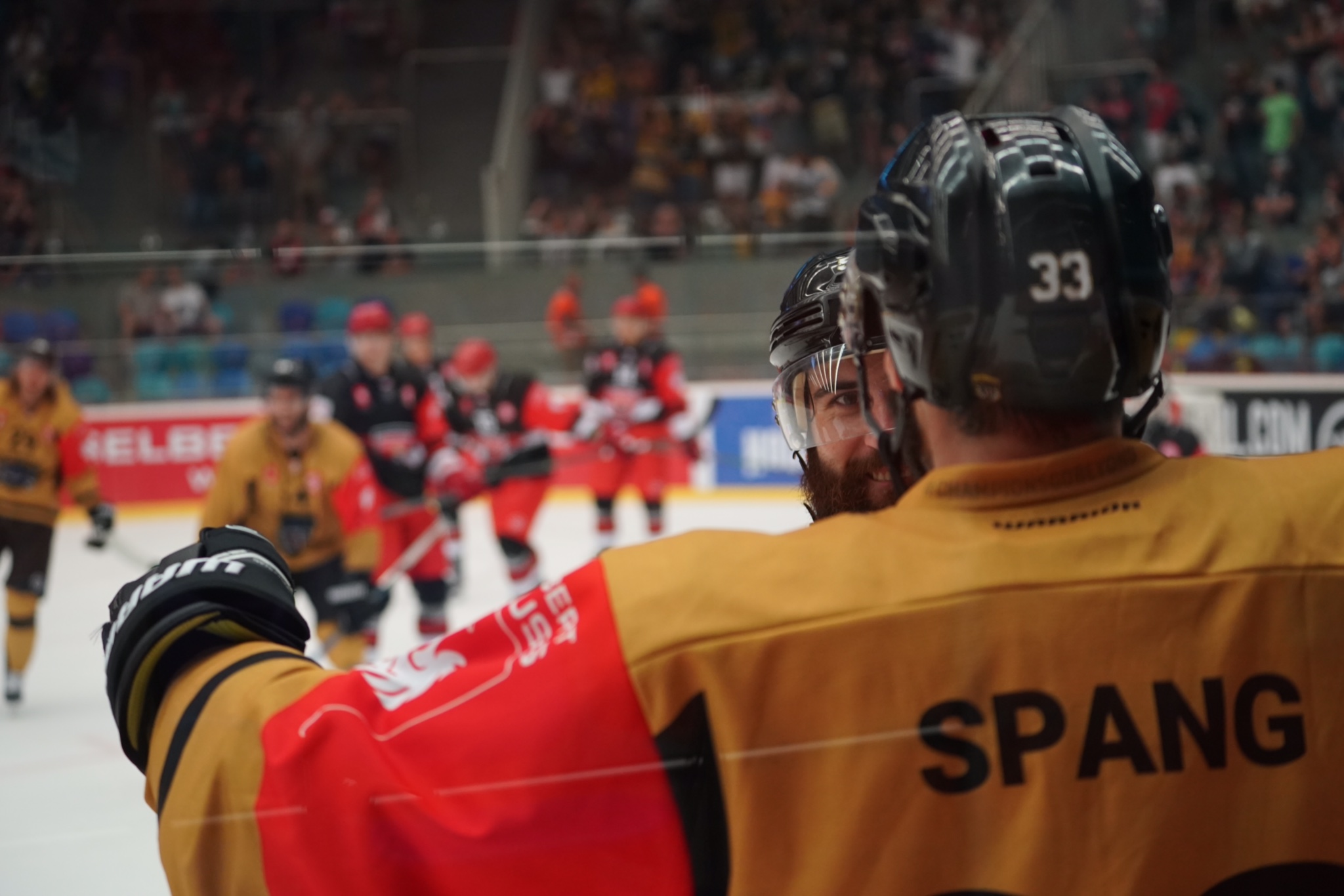 Back-stopped by some huge Garnett saves, the GMB Panthers took the lead with a sharp finish by top goalscorer Josh Shalla with a 13th minute PPG.
The Panthers held the lead to the first break despite having to kill a string of penalties.
Panthers had chances of their own to extend the lead though and signs were promising after the end of 20 minutes.
After seeing off a third Mountfield penalty, Nottingham began a sweeping attack up the ice and when Phillips fed the back post, Spang had jumped into the play and hammered home a second Panthers' goal just before the half-way mark.
Two quick-fire calls in succession had Nottingham looking down the barrel of a a five-on-three Hradec powerplay for 1.51, but the kill unit was in great form and, with more saves from Garnett, Nottingham got back to full strength.
They weren't done though, when another call gave the home side their fifth powerplay for the closing two minutes of the second period.
History beckoned the Panthers. No UK team had ever won a game on the road in the compettion's short history. Panthers had twenty minutes to get through to claim another record.
And the record book writers wrote another chapter in the club's rich history when a flurry of penalties to both sides resulted in an extended five-on-four Panthers' powerplay and that man Shalla fired home over the goalie's shoulder to give Nottingham a three goal lead
Panthers worked their socks off to protect that lead with every player battling on each and every shift.
The home side hit the pipes with nine minutes to go, but goal line technology proved the refs got it right when they ruled no goal.
But they did break the shut out with 7.57 to go, when they sneaked in off the left wing fire home upstairs, but their cause wasn't helped when they took two tripping calls in a row to give Nottingham nearly a minute and a half of five-on-three powerplay.
From it, Phillips fed the front and Mokshntsev fed the back of the net for a 1-4 scoreline in the Panthers favour.
Mountfield would cut that three goal lead down to two but it was all for nought as the Panthers sealed history again, becoming the first EIHL team to win away from home in the CHL!