Panthers v Devils
Nottingham Panthers

Cardiff Devils
Match Report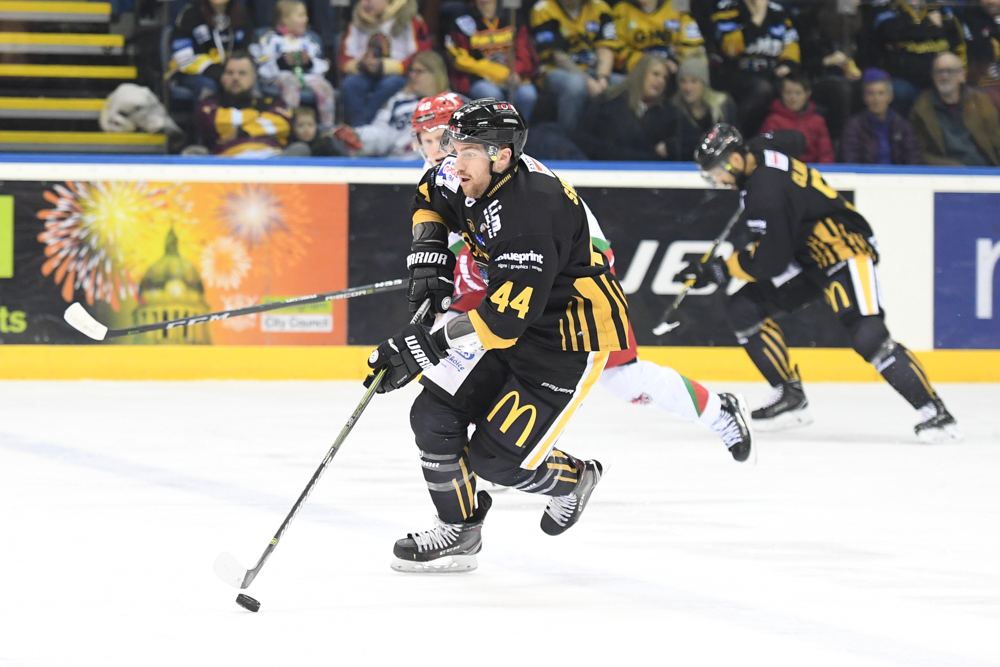 Cardiff won the first three face-offs of the night to create possession and pressure and batted home off a looping rebound after 66 seconds for the only goal of a first period that saw both goalies, Galbraith and Bowns, busy protecting their nets.
It was a similar story in the middle period.
Cardiff got the only goal when they picked off a rimmed clearance by the Panthers, threw the puck on net and tipped home in the 26th minute.
A big four minute penalty kill at the end of the period by the Panthers gave them something to build on in the final period, but before they could, they had to kill another five-on-four Devils' powerplay, then a full two minutes of five-on-three powerplay and then another five-on-four was upgraded to another 104 seconds of five-on-three.
The crowd was incensed by the calls and and Nottingham killed the lot and took that momentum forward.
Next shift the home side attacked and Zack Phillips ripped home top shelf with 7.33 left on the clock.
Panthers piled on the pressure as the game drew to a close and took their time-out and pulled keeper Galbraith for a face-off in enemy territory with 91 seconds left in regulation time.
There was loads more pressure but no joy.