Flames v Panthers

Guildford Flames
Nottingham Panthers
Match Report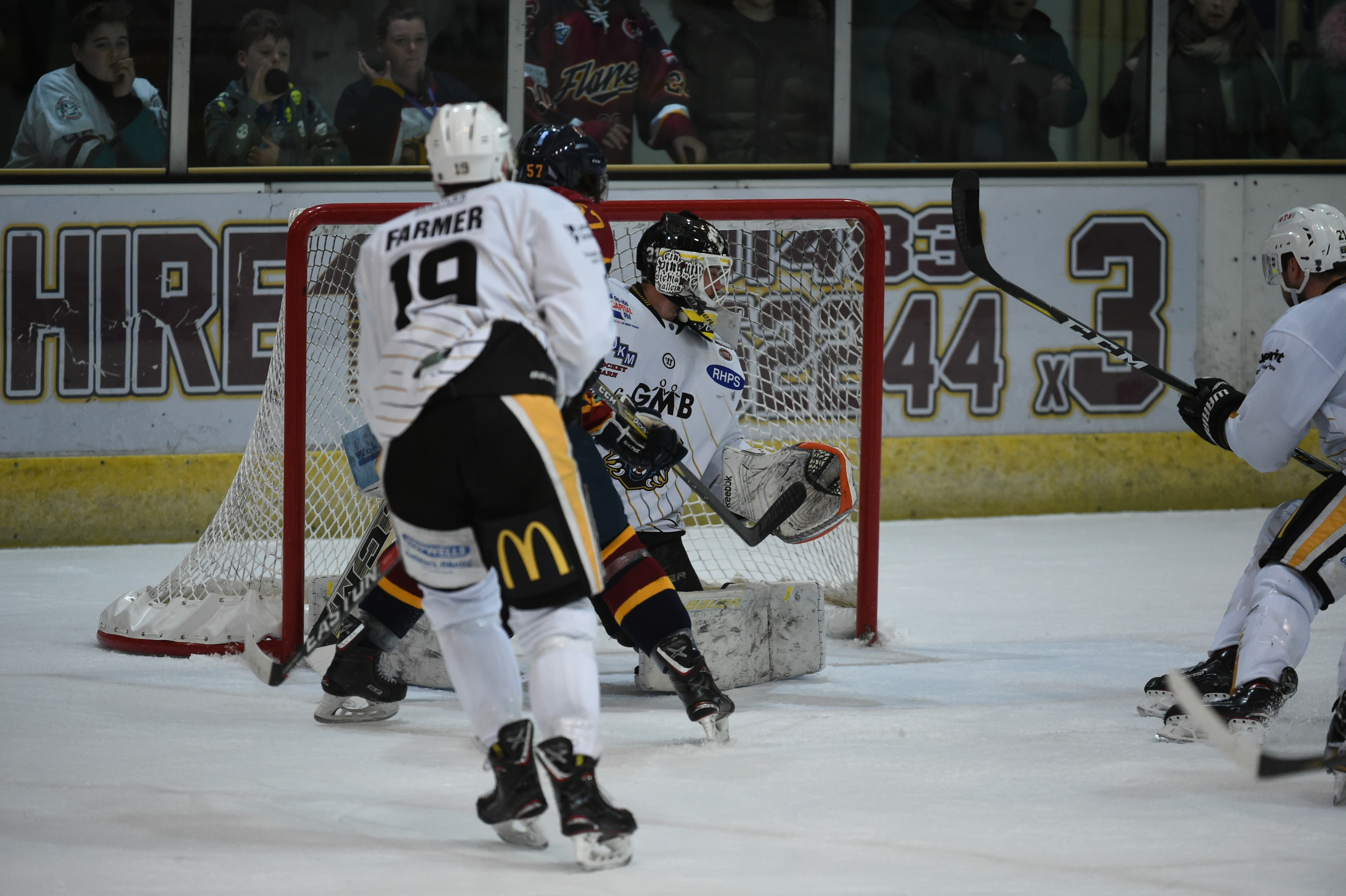 Panthers set off early to make sure the game could go ahead, despite reports of horrendous traffic and weather problems.
In the end they got to Guildford after some jams a little later than normal, but the match started on time and Panthers, with Patrick Galbraith again in nets, had the best of the first period.
Robert Farmer scored a powerplay rebound goal in the 14th minute and that separated the sides at the first break.
Flames equalised in similar fashion on a powerplay in the 27th minute and, after a string of super Galbraith saves, the home side worked it to the front and took the lead at 35.56 with a shot upstairs.
Flames went further ahead in the 48th minute.
Panthers turned up the heat and got one back when Brett Perlini fired a rebound over the line with seven-and-a-half minutes left on the clock.
As Panthers pressed at one end, Flames broke down the ice and, although they didn't score, Galbraith was injured and had to leave the game with Michael Garnett taking over in nets for Nottingham with five-and-a-half minutes to go.
He was pulled after a time-out with 1.27 to go, but the six skater ploy didn't work and Guildford hit the empty-net at 58.43.
Panthers still hadn't given up and pulled Garnett again, but Flames hit the empty-net again (with four seconds left), to wrap up their victory and leave Panthers on the end of a blank weekend.