Steelers v Panthers

Sheffield Steelers
Nottingham Panthers
Match Report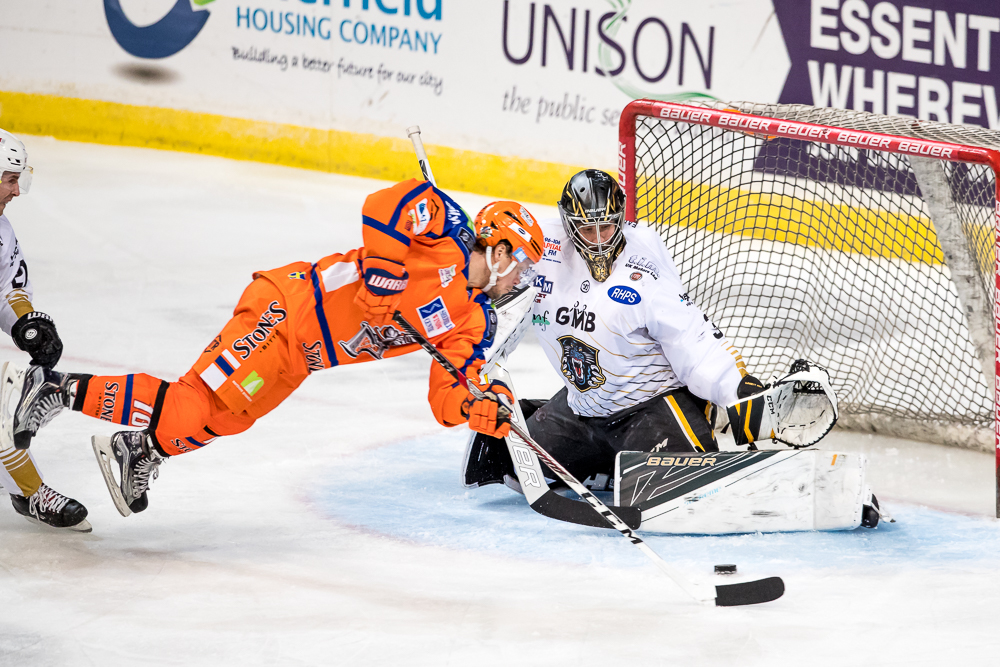 With Steelers enjoying eight minutes of first period powerplay, compared to Panthers' two minutes, the only goal came off a short-range rebound on the second of the home side's man-advantages at 6.32 and there was just one goal in it at the first interval.
Panthers grew into the game in the middle period and enjoyed their best spell around the half-way mark of the match. After missing a gilt-edged chance after the visitors opened up the home defences, a shift later Panthers were back in the box and Steelers converted their second powerplay of the night to double their lead at 35.03.
A Panthers' powerplay looked anything but, and Michael Garnett had to make a triple save to keep the short-handed Steelers at bay.
They got their man back and enjoyed an odd-man rush which went in off a defenceman' stick for a 3-0 lead at 38.43, which was the way of it at the second break.
The third period saw another gilt-edged opening go begging on the opening shift. Nottingham lost Raphael Bussieres to a broken nose when he was hit by a slapshot with 14.12 to go and inevitably on a powerplay, Steelers scored the only goal of the last period for a clear-cut Christmas present for their fans.
For Nottingham, Christmas Wednesday has turned into a revenge mission.