Stars v Panthers

Dundee Stars

Nottingham Panthers
Match Report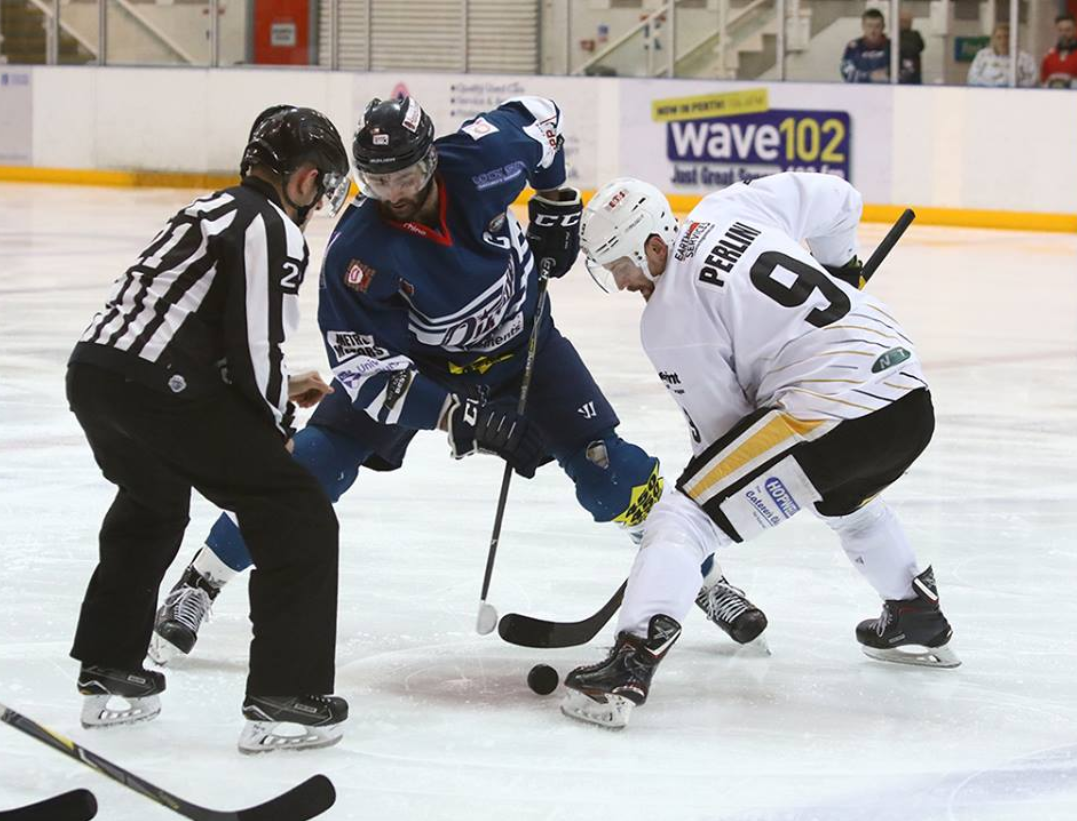 Panthers took a while to shake off their bus legs in Dundee and fell behind to a home goal at 5.15, but started to grow into the game after that.
With a full complement of imports, Sam Gospel was back-up with Patrick Galbraith starting in nets.
Robert Farmer was Panthers' only absentee.
David Clarke fed the puck to Mathieu Gagnon at the blueline and he threw one towards goal, which Raphael Bussieres tipped home to equalise at 15.58 and when Stars gave the puck away in their own zone in the last minute of the opening period, Erik Lindhangen pounced and slipped a sweet backhand shot home to take the lead with just 26 seconds left before the first break.
The only goal of the second period went the way of the Panthers when Steve Lee fired the puck hard from the blueline to Mike Vaskivuo at the side of the net and he finished clinically for a 1-3 scoreline just past the half-way mark of the game.
And that turned out to be the last goal of the match.
The biggest drama in the final period came when the Stars took their time-out ahead of a face-off in Panthers' zone with 2.36 left and pulled their keeper to go with six skaters.
Stars had pressure, but Panthers had one clear-cut chance on the empty-net when a shot rather than a pass was required and the play allowed Stars to get back to spoil the opportunity, but it mattered little as Panthers' defence held firm at the other end and the three game road trip started with a deserved victory.
Panthers have two more games in Scotland and return for their next home game against Dundee next Friday night. Good seats are still available and tickets are now on sale.