Blaze v Panthers

Coventry Blaze
Nottingham Panthers
Match Report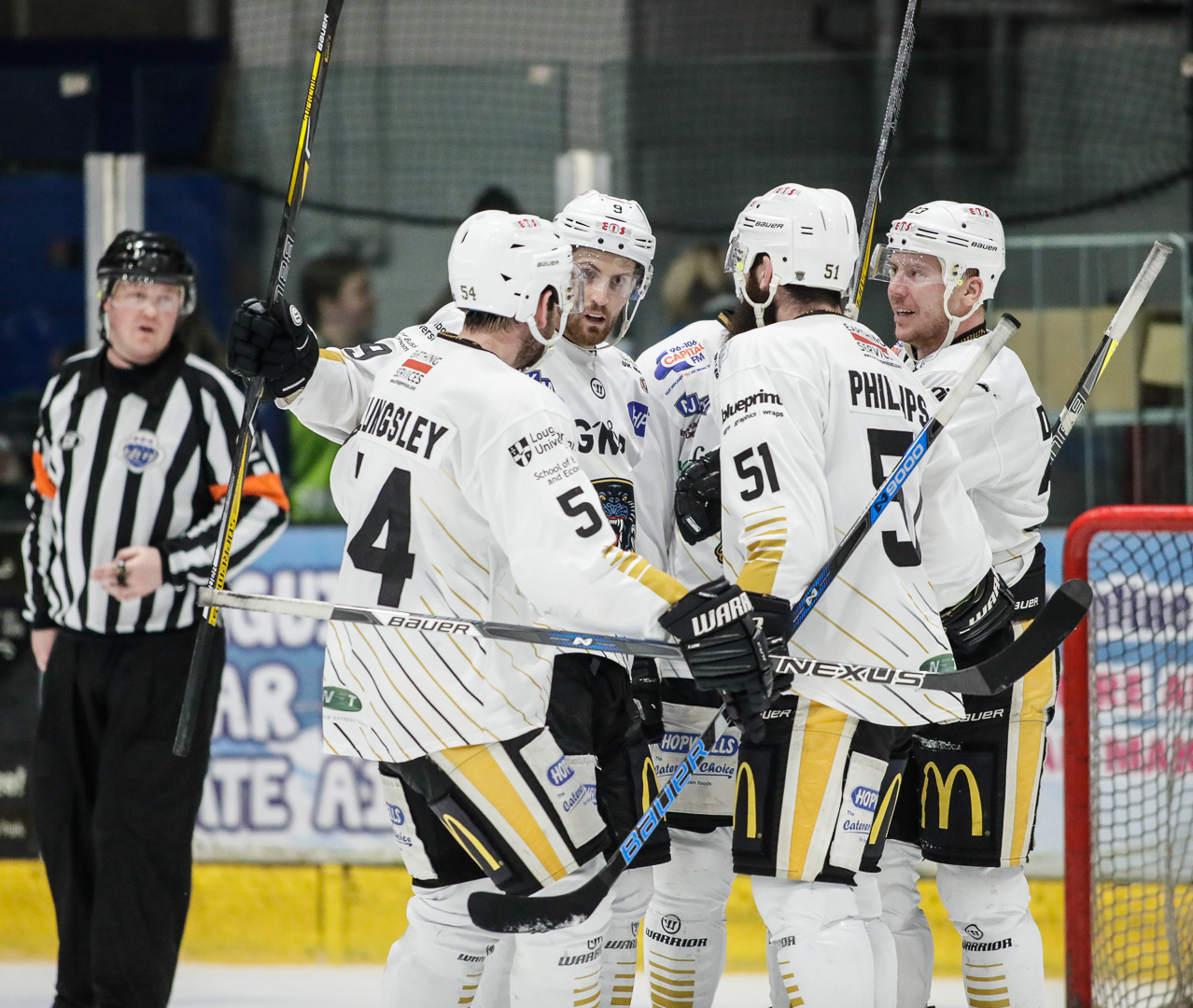 In a predictably tense game on the tight ice at Coventry, all the goals came in the second period.
With the four-man referee system in action, there were powerplays but no goals in the first period.
Even handed in the second, Robert Lachowicz on the right boards fed Evan Mosey in the slot and he ripped Nottingham ahead at 22.48
Panthers killed off 56 seconds of five-on-three powerplay to the home side, but they jammed home an equaliser on the resulting five-on-four man advantage to equalise at the back post at 29.23.
Blaze keeper Nastiuk pulled off two highlight reel saves to keep his side in the game, but on a powerplay Zack Phillips intercepted an attempted clearance by the Blaze from the side of the net, Mark Derlago got the puck across to Brett Perlini and he fired home what turned out to be a game-winning-goal at 37.49.
The third period saw the tension cranked up even further, but the Panthers showed good character even when the home side pulled their keeper with 80 seconds left on the clock.
A few blocks and a couple of saves later the Panthers had protected their lead to record their first win of 2018.
Photo Credit: Scott Wiggins