Panthers v Lightning

Nottingham Panthers

Milton Keynes Lightning
Match Report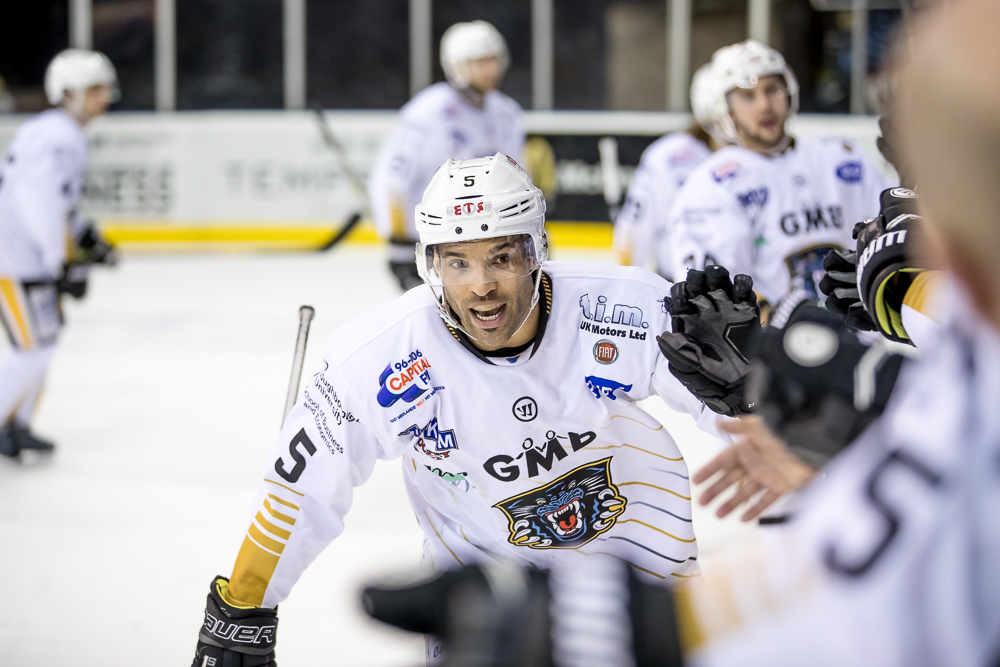 The second half of the Challenge Cup quarter-final saw the GMB Panthers take the match to the visitors from the off and, trailing by one goal from the first leg, the home side were quickly on level terms on aggregate with a super powerplay goal, on which Brett Perlini drove the left wing before slipping the puck across to Zack Phillips who fired home low and hard at 4.11.
More Panthers pressure followed the goal, but the sweetest of sweeping moves saw Lightning steam up the ice to equalise on the night at the front door and regain the aggregate lead just over two minutes later.
Panthers had plenty of chances to get back on level terms, not least two short-handed efforts and one one-on-one, but former keeper Miika Wiikman (rested ahead of this one) was in stubborn form on the last line of Lightning's defence.
Panthers kept the pressure on at the start of the second and when they swept up the ice and Robert Lachowicz dished the puck on to Evan Mosey, he rounded the defence with speed and slipped the puck into the far bottom corner.
Straight away Milton Keynes enjoyed a kind bounce on an odd-man rush and they regained the lead on aggregate at 23.36.
But sheer bloody-mindedness saw Mark Derlago force his way through the defence along the right boards and out to the front, where he put his own rebound into the roof and a similar effort from Jeff Brown, when he was fed from the back down the left wing, saw him slip in a go-ahead goal on aggregate at 34.31
Next shift Panthers worked it to David Clarke in the high slot and he ripped home at 34.50 to complete a blistering spell from the Panthers that gave them a two goal lead on aggregate, with the sixth and final period to come.
That middle period drew to a close with a super Nottingham powerplay that saw them do everything but score, but they were all over the Lightning like a rash.....or a cheap suit.....or a team going through to the semi-finals, which after another home goal from Raphael Bussieres in the third period on the end of a rush up the ice they duly did.