Panthers v Devils

Nottingham Panthers

Cardiff Devils
Match Report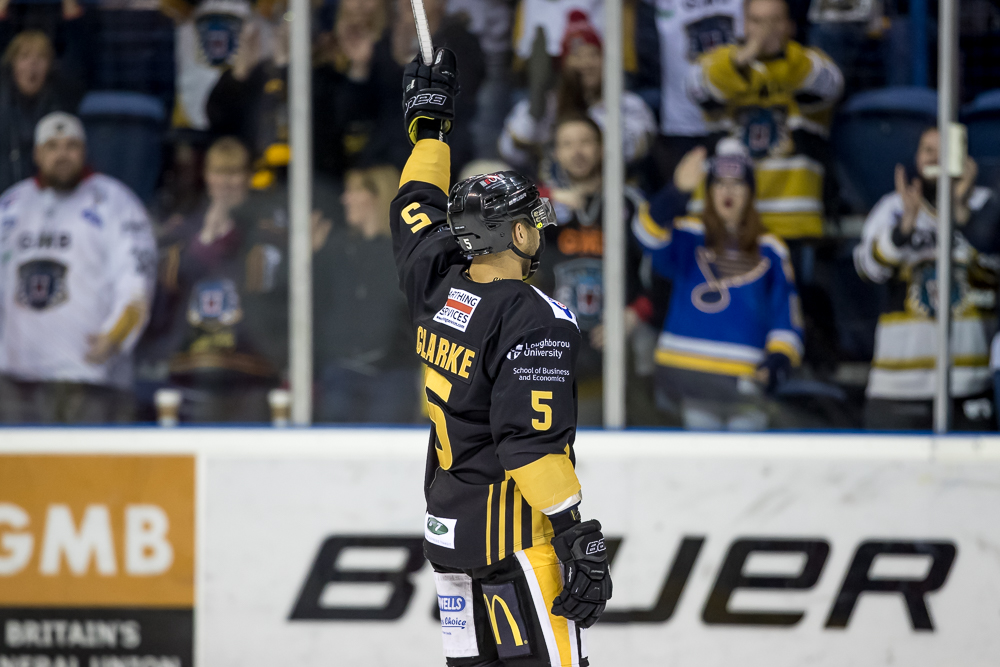 Arguably the best first period of the domestic campaign saw the GMB Panthers outshoot, out work and out score the runaway league leaders by a handsome margin and a 4-0 scoreline.
Tim Billingsley swept home the crumbs after just 47 seconds to open the scoring.
After continued Panthers' pressure, Robert Farmer did the same at 11.57.
Then on a powerplay, David Clarke made it three with a sneaky backhand at 14.56 and then Raphael Bussieres manufactured space for himself in front to score on the blocker side at 18.11.
Of course the league leaders weren't going to roll over, but they were still being heavily outshot by the home side and only got on the board with the help of a power play for the only goal of the middle period.
A late hit by Faryna got the desired result when Mathieu Gagnon dropped the gloves for a heavyweight tilt for the highlight reel.
Cardiff forced their way back into the game in the final period, but stout defending eventually saw Panthers over the line.
A referees' committee meeting saw a penalty for hooking on Panthers during a five-on-three powerplay to the home side, upgraded to a penalty shot.
Cardiff converted for a 4-2 scoreline, but David Clarke blasted home on the remaining two man advantage to restore the three goal lead.
More Cardiff pressure saw a string of fine saves by Patrick Galbraith in the home net, but on another powerplay he was beaten by a trick shot off his back from beyond the goal line and then Devils went with six skaters to make it a one goal game at 59.06.
Panthers dug deep and got the puck down the ice and eventually Jeff Brown hammered the empty net goal to wrap up a deserved victory.
Great offence at the start, great defence at the end.