TPS v Panthers

TPS Turku

Nottingham Panthers
Match Report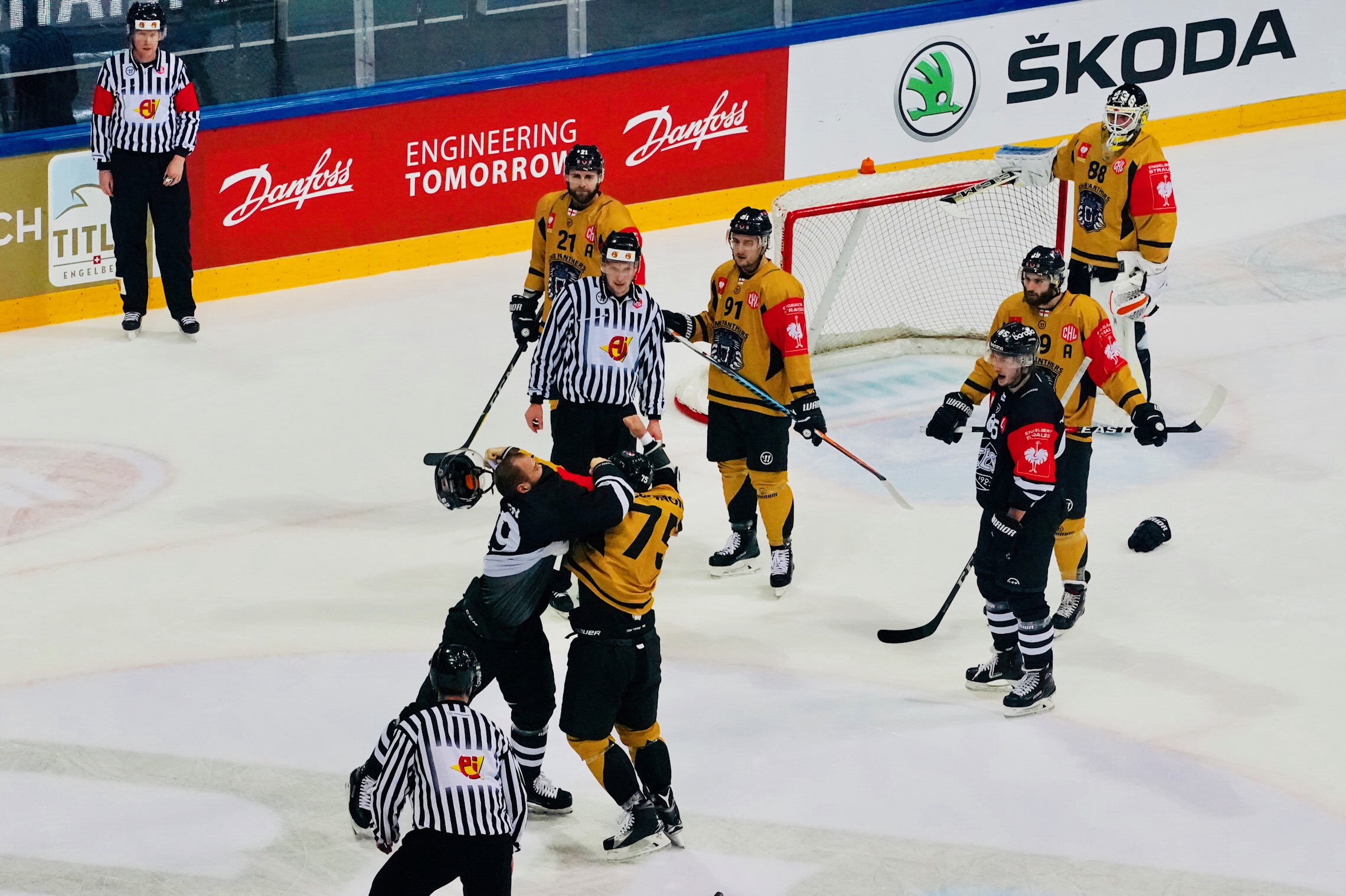 GMB Panthers went into their last round-robin game of the Champions Hockey League, having already surprised everyone except themselves and their army of fans, by qualifying for the knock-out play-off stages as group champions.
Four wins in a row, including two stunners at home against Bern (Switzerland) and tonight's opponents Turku of Finland, had secured a place in history for the team ranked 32nd out of 32 at the start of Europe's top club event.
Netminder Patrick Galbraith was making his debut as Mike Garnett and David Clarke were rested by Nottingham.
a trigger-happy goal judge tried to give the home side the lead within seconds of the opening face-off, but the goal wasn't given and the goal line technology review backed up the on-ice officials initial call.
Seconds after the home side killed off a high-sticks penalty, Jeff Brown worked the puck to the door-step and Ollie Betteridge put Panthers ahead off a rebound at 7.06.
Just 17 sounds later though, a long-range effort had the home side level, and when a speculative shot eluded Galbraith after he initially got a piece of it, Turku took the lead at 11.23.
There was drama before the break when Panthers killed a slashing penalty to Mathieu Gagnon and were immediately going on the man-advantage themselves, after a late dig after a cover-up by Galbraith, which also sparked a lengthy bout between TPS's big forward Virtanen and Gagnon, resulting in expulsions from the game.
There was a bright start to the second period from Nottingham and around the 26 minute mark, Panthers were pressing and had the puck through the blue paint and sadly out the other side at least twice on the same shift.
Panthers went close on a power play and again next shift, as they continued to keep their goalie busy as Nottingham dominated the middle period without scoring.
An early third period four minute power play passed by with pressure, but no joy.
However, the home side gifted the puck to the high slot and Robert Lachowicz duly ripped home the equaliser at 47.40.
A soft call gave Turku a powerplay chance which had nearly past them by, when they snatched the lead and they stretched it to a two-goal cushion when they passed the puck from east to west and back to east before firing home at 55.51.
A call for unsportsmanlike conduct against Nottingham saw another powerplay opportunity and whilst the penalty was harsh, the goal it created was sublime with a sharp pass out of defence to Turku's left wing and then in one sweeping move across to the back door for the last goal of the night at 57.27.
The result was a touch flattering for the home side, but it can take nothing away from a superb Champions League adventure by the Panthers