Clan v Panthers

Braehead Clan
Nottingham Panthers
Match Report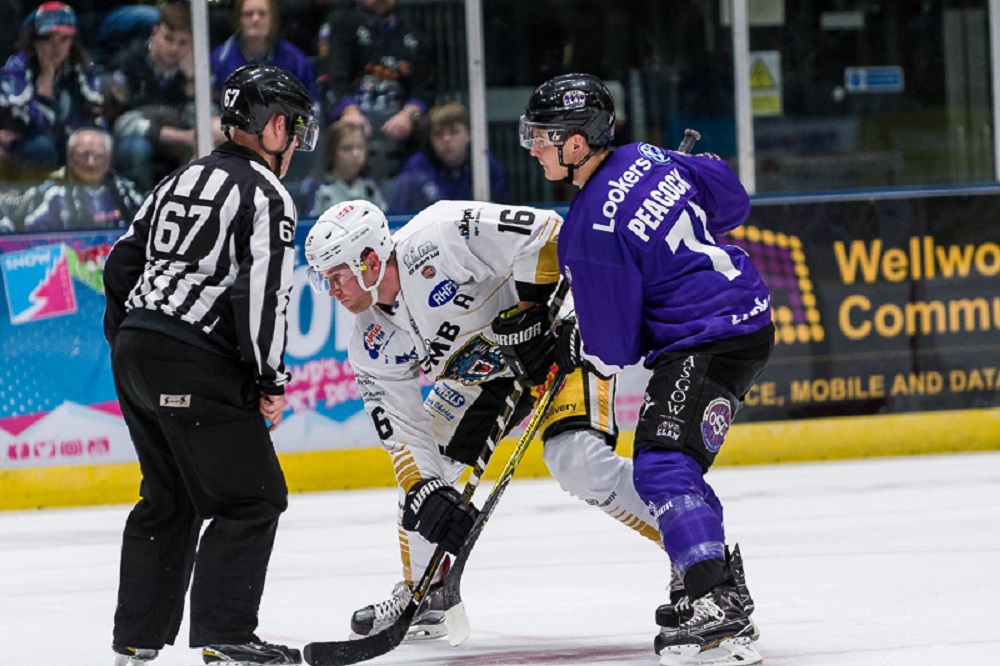 With two important Challenge Cup points up for grabs, Panthers started brightly but were twice pegged back by the Clan in Glasgow before regaining the lead before the first break.
Yann Sauve opened the scoring in the fourth minute, Braehead were level a couple of minutes later, but Sauve bagged his second of the game to put the visitors back in front.
They tied the game again, less than two minutes later, but in the fifteenth minute Evan Mosey was on target for Panthers, Clan switched their netminders and Panthers held the lead to the first intermission.
Mosey scored his second of the game to stretch the advantage to a two goal cushion five minutes into the middle period.
There'd been no penalties to either side until then, but three minors in a row all went the way of the Panthers, who got their men back without a scrape only to allow a third Clan goal even-handed at 36.37.
The period ended with Nottingham ahead 3-4 but with most of yet another penalty to come at the start of the final period.
Panthers got their man back with their lead intact at the start of the third and then Josh Shalla restored the two goal advantage when he scored at 43.12.
Clan picked up a couple of minor penalties in the third but their penalty kill unit saw them off and, although they pulled their keeper late on, there was no further scoring and Panthers came away with two big Challenge Cup points.
Photo Credit: Al Goold