Blaze v Panthers

Coventry Blaze
Match Report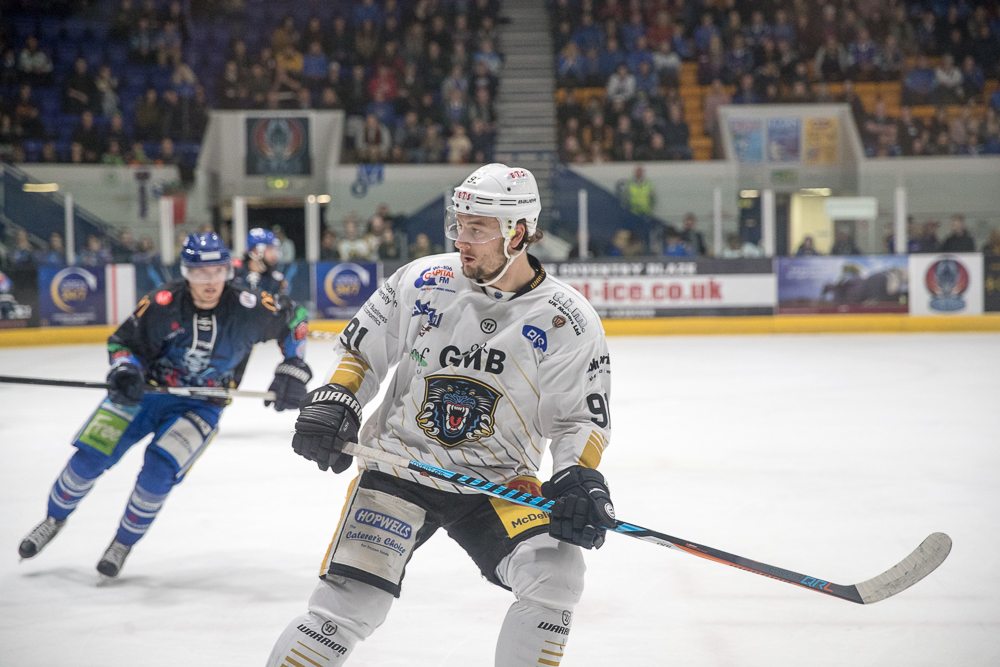 Three powerplay goals saw Nottingham edge out the Coventry Blaze in the West Midlands on Sunday night in a wild wide-open game, which saw both netminders making a string of saves.
With Patrick Galbraith in nets for Panthers, they took the first period with the only goal during their first powerplay of the night.
Yann Sauve dished the puck to Alex Mokshantsev who sent it straight back to the big D man on the blueline to blast home in the fourth minute.
The second period started with Nottingham on an overlapping powerplay and, although a sweet Robert Farmer strike was ruled out after an officials' committee meeting, because the goal was allegedly off its moorings, the same line combined with assists to Farmer and David Clarke leading to man of the match Brett Perlini sweeping home on the backhand at the back post.
Coventry swept up the ice to get on the board themselves five minutes later, but soon after that a too many men penalty against the home side proved costly once more, as Panthers kept the puck in deep with Clarke behind the goal-line feeding Perlini in front for his second, Panthers' third (all on the powerplay).Blaze again reduced the deficit with another end to end move before the second break.
Both sides hit the pipes in the third and there were several scares around both nets, but there were no further goals as Panthers defied the late six skater ploy to take the match and record an important four point weekend, with the victory coming on top of Saturday's dramatic sudden-death overtime success against Milton Keynes (4-3).
Panthers head to Zurich for the start of the knock-out stages in the Champions Hockey League on Tuesday and are back in home ice action on Friday with the visit of Guildford.
Get your firework weekend off to a fiery start and welcome the Panthers home from Europe.
​Friday at 7.30pm Good seats still available.