Panthers v TPS

Nottingham Panthers

TPS Turku
Match Report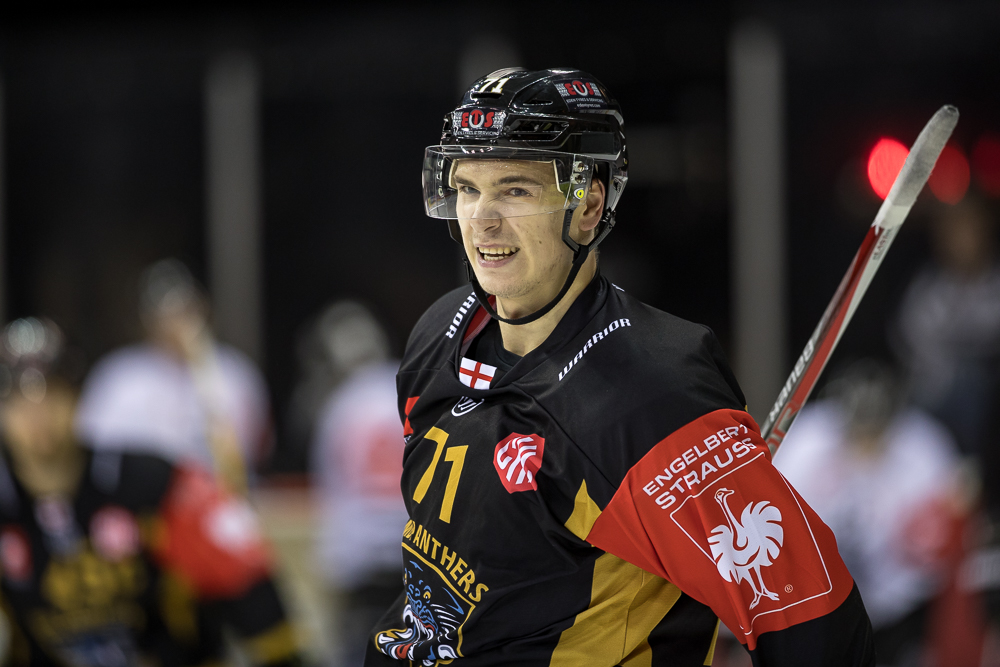 The GMB Panthers turned in a solid first period and were well in this Champions Hockey League match up with Finnish team Turku, despite being outshot three-to-one, and with some big saves from Mike Garnett, there were no goals on the board at the first break.
A win in regulation would rewrite the hockey history books.
Bottom ranked Nottingham would be through to the knock-out stages to give the UK a team in the last sixteen for the first time ever.
The second period saw a string of penalties against Panthers but, with the home crowd urging them on, Nottingham got their players back without a blemish against the outstanding Garnett's goal and then enjoyed their best shift around 36 minutes with Dan Spang and Zack Philips both going close.
Next shift Alex Mokshantsev flashed one just wide of the post and then, moments later, Josh Shalla wriggled his way to the front to nail the five-hole and put Nottingham ahead at 38.19.
Less than a minute later Mokshantsev's superb stick-handling saw him go behind the net and back out front to finish upstairs, leaving Nottingham twenty minutes away from hockey history.
It was backs to the wall in the third period as the Finnish pressure mounted, but Panthers showed determination and, with some key saves and a timely offside whistle when Turku did hit the net with six minutes to go, the clock was slowly eaten away.
The visitors pulled their keeper with sixty seconds left and then went to the power play on a late call against Panthers, but courageous defending saw the home side through and the fans were in European hockey heaven.