Devils v Panthers

Cardiff Devils
Match Report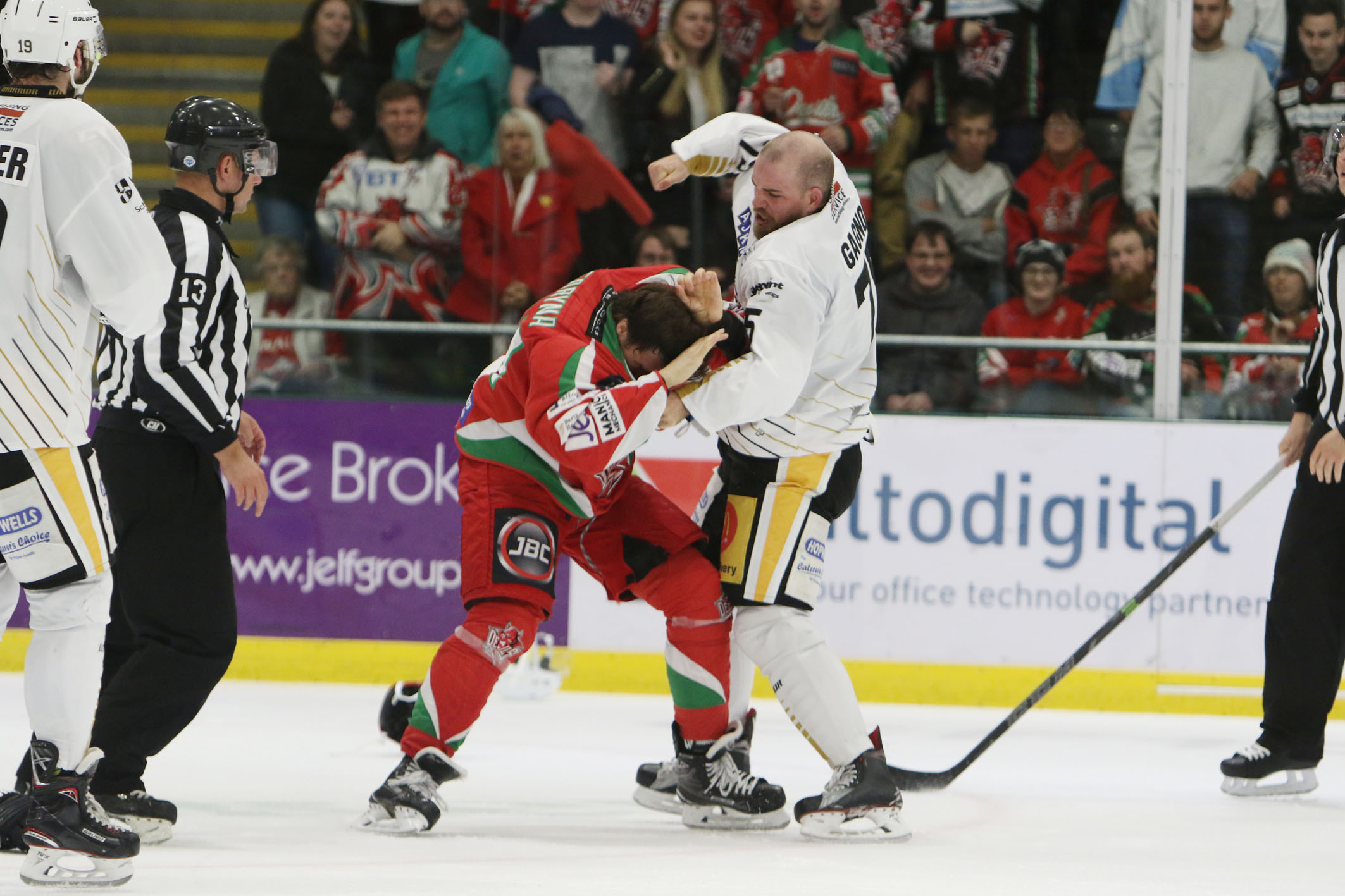 A great period of hockey started this one in Wales and, although there were no goals to report, there were plenty of incidents, not least when the home keeper lost his stick and went on to deny Panthers efforts to break the deadlock with first a pad save and then a glove save.
As the high tempo game closed in on the first interval Raphael Bussieres and Reddick dropped the gloves.
It was a one-sided battle in favour of the Panther whose team went on to the powerplay as a result of the original infraction by the Devil.
Panthers rang the bell firing a shot off the pipes, but Devils survived to the hooter and killed the rest of the penalty at the start of the middle period.
Next shift they opened the scoring at the back post and then doubled it when a slow-motion rebound fell for a tap in and the game went completely off script with a last minute blast from the blueline with Panthers' keeper screened in front. After two periods the scoreboard read 3-0 to the home side.
But Panthers were back in it early in the third when Dan Spang stick-handled through, only to see his shot come out the other side of the blue paint, but he retrieved the puck and fed Evan Mosey who's shot from the blueline deflected in off Robert Farmer.
Devils restored the three goal cushion off a rebound in the 52nd minute, but Panthers kept at it showing heart and desire.
With less than thirty seconds left on the clock, Faryna asked for a scrap with Mathieu Gagnon who obliged and handed out a lesson.
The Devil's forward landed a couple of haymakers late in the fight but one more from Gagnon settled the matter.
It didn't feel like a 4-1 game but the scoreboard doesn't lie.
Cardiff took their chances and Panthers didn't convert their opportunities, but the match suggests games between the sides will be a spectacle throughout the season.
Photo Credit: Helen Brabon