Panthers v SC Bern

Nottingham Panthers

SC Bern
Match Report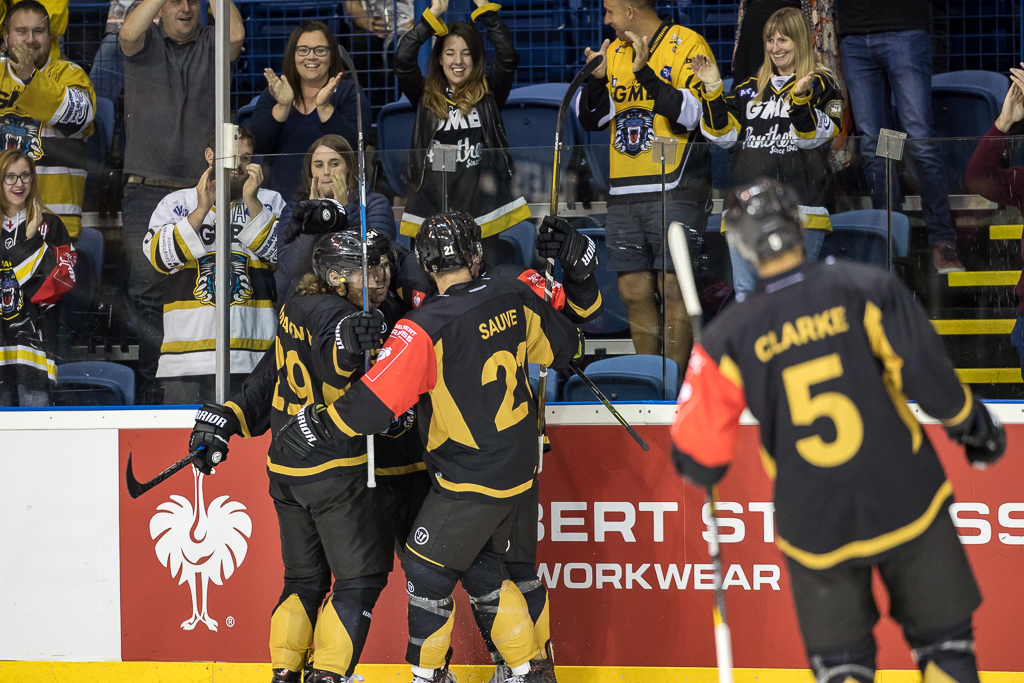 GMB Panthers battled through a first period that saw the fast skating visitors take the lead with a clinical power play goal and another jammed home from close range, but there were signs that Panthers efforts may get some reward.
And so it proved to be when Panthers got a powerplay early in the middle period Alex Mokshantsev.
Alex stretched to get the puck to the front of the net and then calmly popped Panthers on to the board.
A great spell for the home side followed and with their goalie stranded, he had to pull off a soccer style diving save to keep Bern in front.
Then Nottingham killed off a crucial visitors"s power play and it was very much all to play for as the half way stage approached.
Then the home side launched an onslaught on the away goal and they deservedly hit an equaliser, when Mokshentsev rattled home again.
The sides ended the second tied at two-two but with Panthers on penalty kill duty at the start of the third.
They got their man back and then Jeff Brown carried the puck over three lines and fired Panthers in front at 41.03.
Two power plays saw Nottingham fail to add to their score, but the clock was running down with the home side still in front as the closing minutes started to tick down....and tick and tick.
History beckoned once more for the Panthers, as Bern took their time out with just over two minutes to go in regulation and went six skaters, but the courageous Panthers did it again!
Robert Lachowicz hit the empty net from long range and the crowd went wild!
History makers again. Marvellous again!