Panthers v Clan
Nottingham Panthers

Braehead Clan
Match Report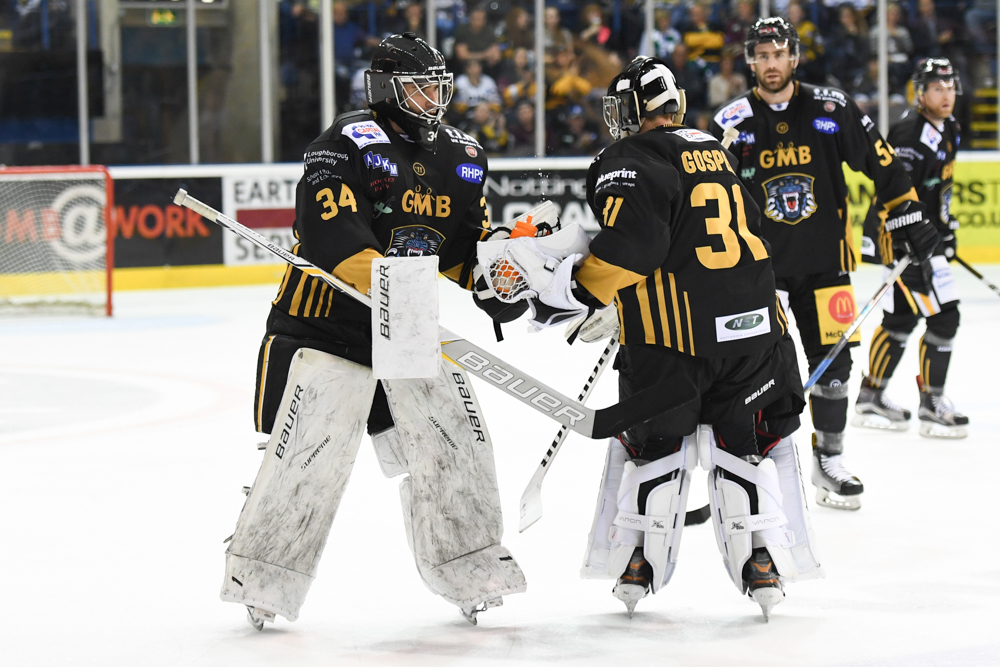 GMB Panthers went straight to work from the first face-off in their home clash with the Clan and deservedly took the lead when Evan Mosey was set up on the blueline for a blast through traffic that opened the scoring at 6.31 David Clarke assisted on the goal to take his personal tally in Elite League all games action to 700, only the second player ever to reach the milestone.
A mid-hit pass fell kindly for Clan whilst on penalty kill duty and although Mike Garnet's pad save denied the initial breakaway shot the rebound was turned in for a short-handed equaliser in the ninth minute.
Ryan Nie was kept busy in the visitors' net though and when a Robert Farmer shot late in the period rebounded to the front Josh Shalla had two bites at the cherry to put the home side back in front (2-1 at the first interval).
Having outshot the visitors 19-4 in that first session there was no reason to expect the horrible second period which followed. Three close range strikes saw Clan jump two goals ahead and Sam Gospel took over in the home goal after their fourth goal at 34.07.
Panthers were all guns blazing in the third and Ollie Betteridge got them within one on a rebound at 44.43 and it was all Nottingham with the visitors trying to steady the ship with a time out with nearly eight minutes to go and although the pressure remained they kept the home side at bay.
Panthers took their time out and pulled Gospel for an extra skater with 92 seconds but Clan cleared their zone and carried the puck over the half-way line before adding an empty-net goal.
Nottingham pulled Gospel again on the fly with a minute to go but a last gasp salvage operation was not to be.