Flames v Panthers

Guildford Flames
Nottingham Panthers
Match Report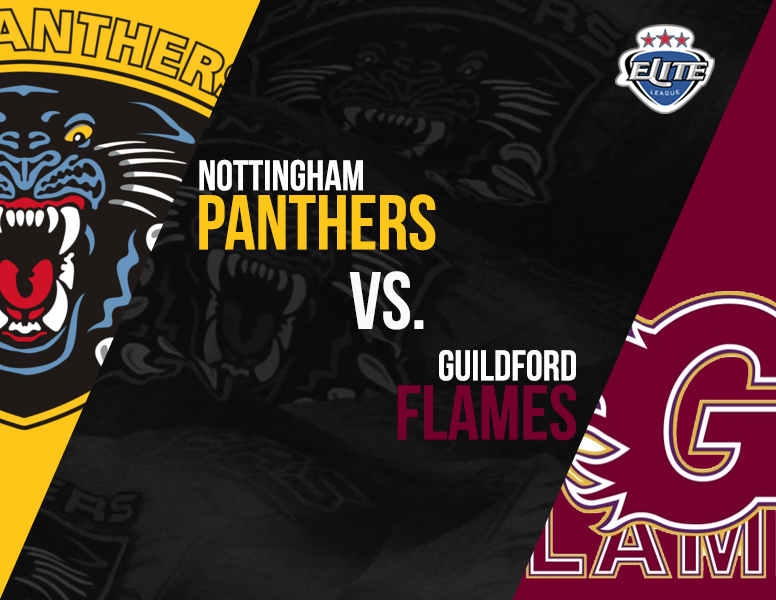 Mike Garnett was back in nets for Nottingham, but star man Stewart was missing at the other end for Guildford after he left the action during Flames overtime loss in Manchester 24 hours earlier half-way through with injury.
Panthers outshot their opponents 12-8 in the first period and Brett Perlini bagged the only goal which came at 6.48.Panthers doubled their advantage in the second period, when Mark Derlago scored just past the half-way mark of the match with Dan Spang picking up his second assist of the game.
Panthers again outshot the Flames, this time 22-6.The home side got one back on the second half of a four minute powerplay early doors in the third and they pulled keeper Will for an extra skater to score an equaliser with 19 seconds left in regulation.
This took the game to sudden-death overtime, even though Nottingham were again creating the lion's share of the chances, outshooting the home side by 14-2 in the third for a sixty minute shots tally of 48-16.
​After killing a penalty in overtime, Panthers went on to clinch the extra point in the shoot-out with Raphael Bussieres and Josh Shalla both scoring on the first and third attempts, whilst the Flames failed to get on the board.