Panthers v Storm
Nottingham Panthers
Manchester Storm
Match Report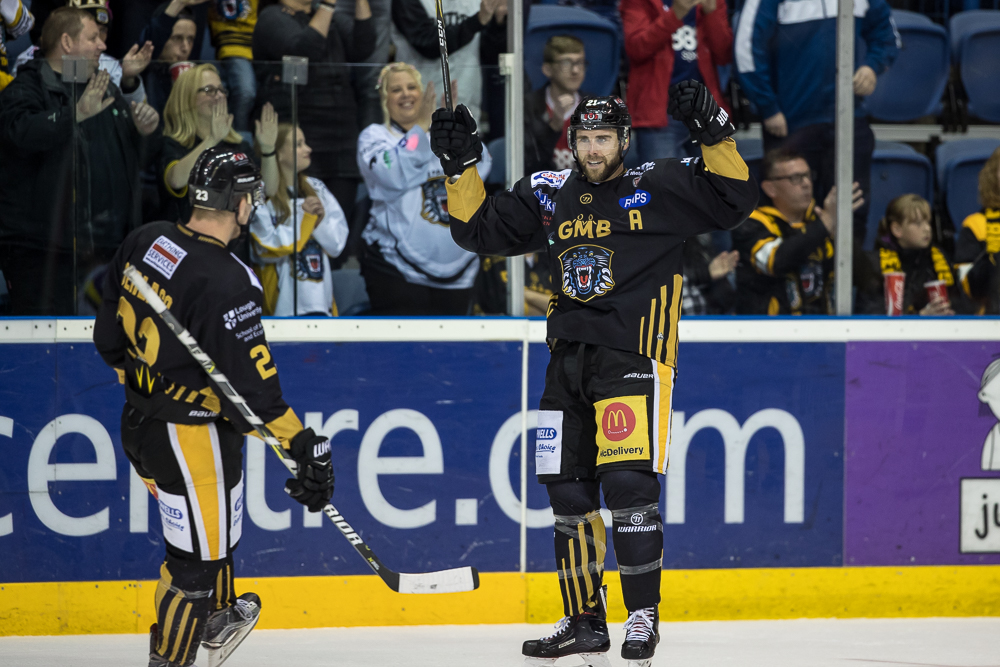 GMB Panthers were at full-strength for the first time this season when Mathieu Brisebois returned the line-up for the first time since the opening exhibition game.
Nottingham edged the first period in possession, but the scores were tied at one-one at the first break.
Alex Mokshantsev waited for Dan Spang to jump into the play and tee'd him up sweetly for an opening goal, but when Panthers coughed up the puck the visitors capitalised to equalise in the 13th minute.
The second period saw more domination by the home team and when they got some bounces, a shot from point was tipped home by Evan Mosey.
After a spell of hockey which was more akin to a shooting gallery at the Goose Fair, the visiting goalie kept them at bay until Nottingham fed the front for the advancing Yann Sauve to hit the top shelf for a 3-1 scoreline at the second break.
Referee Michael Hicks called the first penalty of the game (hooking against Storm) early in the third period.
They killed that and they were successful short-handed again when goalie Clemente knocked the net off as the puck was entering the goal and he picked up a delay of game minor.
As Panthers attacked during that power play, he knocked the goal off again to ensure a healthy round of jeers every time he touched the puck for the rest of the game.
Then Storm had a four minute power play of their own on an accidental high stick call but, one save and a great kill later, Panthers were still up by two goals.
Manchester pulled Clemente with two minutes to go and then called their time-out with one minute left.
When Mosey was harshly called for hooking, a tip in on the six on four power play with 22 seconds left gave the visitors hope of a dramatic comeback, but Panthers held firm.