CHEAPEST MATCH PARKING IN TOWN!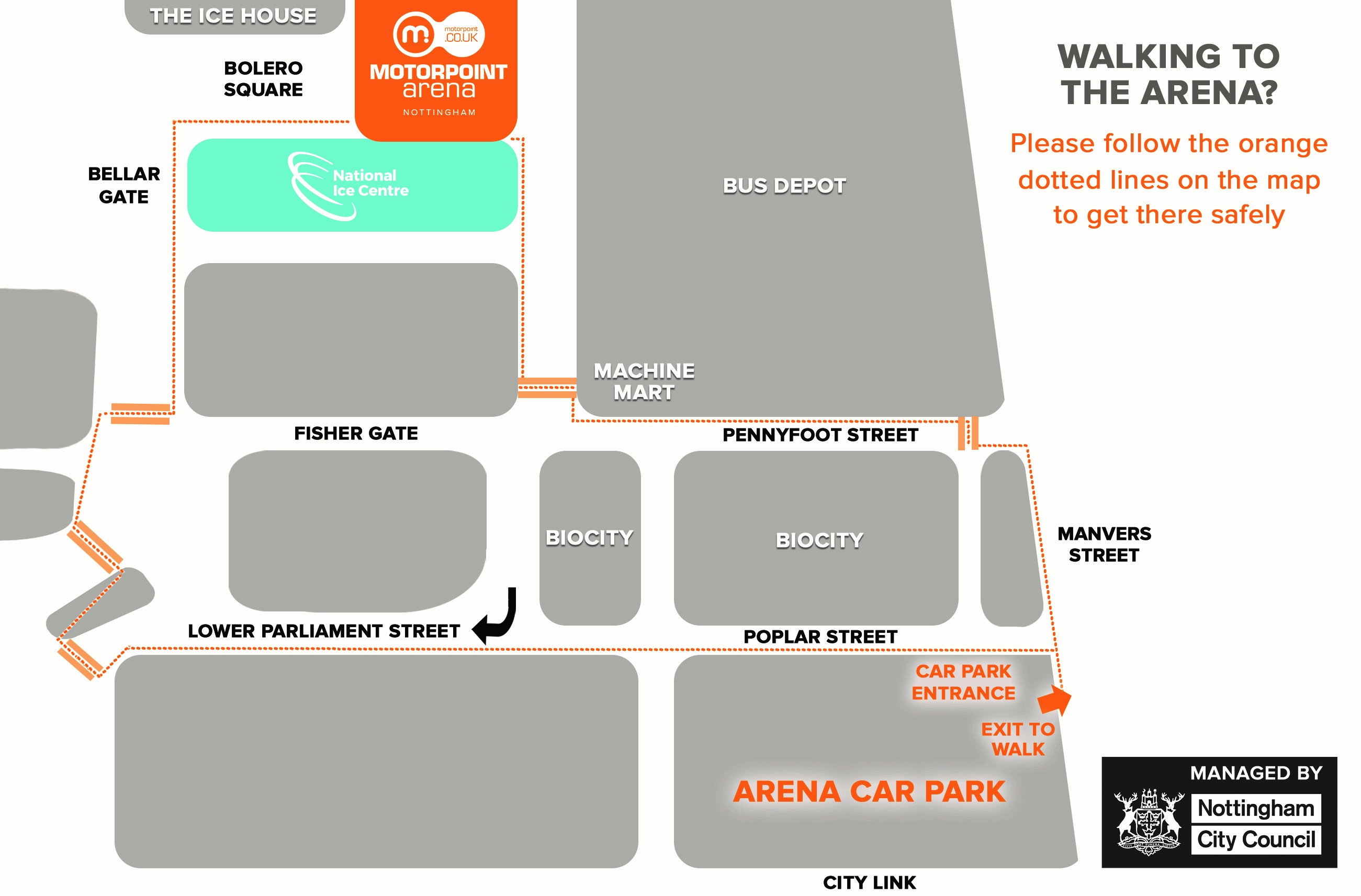 The NOTTINGHAM Panthers and the Nottingham City Council are teaming up for another great season long parking deal for fans.
The deal means two great car parks just round the corner from the arena will be available at a price that will work out to less than £2 a match!
The 2018-19 Panthers Parking Season Tickets are now on sale.
The price has been frozen at £75 and there's more. The deal includes ALL DAY parking on match nights at the Arena or Sheriff's Lodge sites.
You can go shopping earlier in the day and return in the evening for the best sports night out in town!
AND the deal covers all league, cup, play-off, and exhibition games.
It's a limited edition offer.
Numbers are strictly limited, so call 0115 8761444 now to secure your Panthers Season Parking Permit to avoid disappointment and park round the corner at every home game.
If you struggle to get through on the phoneline, it could be because it's engaged as they've already been inundated with calls.
You can keep trying, or email them on Parking@nottinghamcity.gov.uk and they will get back to you as quickly as possible!
A club spokeswoman said today: "Some of our partnerships just work for our fans and this is a great example. We've had fans asking if there is to be a parking deal for the new season and negotiations are sorted and the deal is in place and we couldn't be happier.
"It's a great offer for fans and we're very happy to be working with these two car parks, which are fully managed by Nottingham City Council."
THE NUMBER TO CALL TO BOOK YOUR PARKING SPOT FOR THE WHOLE SEASON FOR £75 IS 0115 8761444.
SEE YOU THERE!