Gameday- Panthers vs Lightning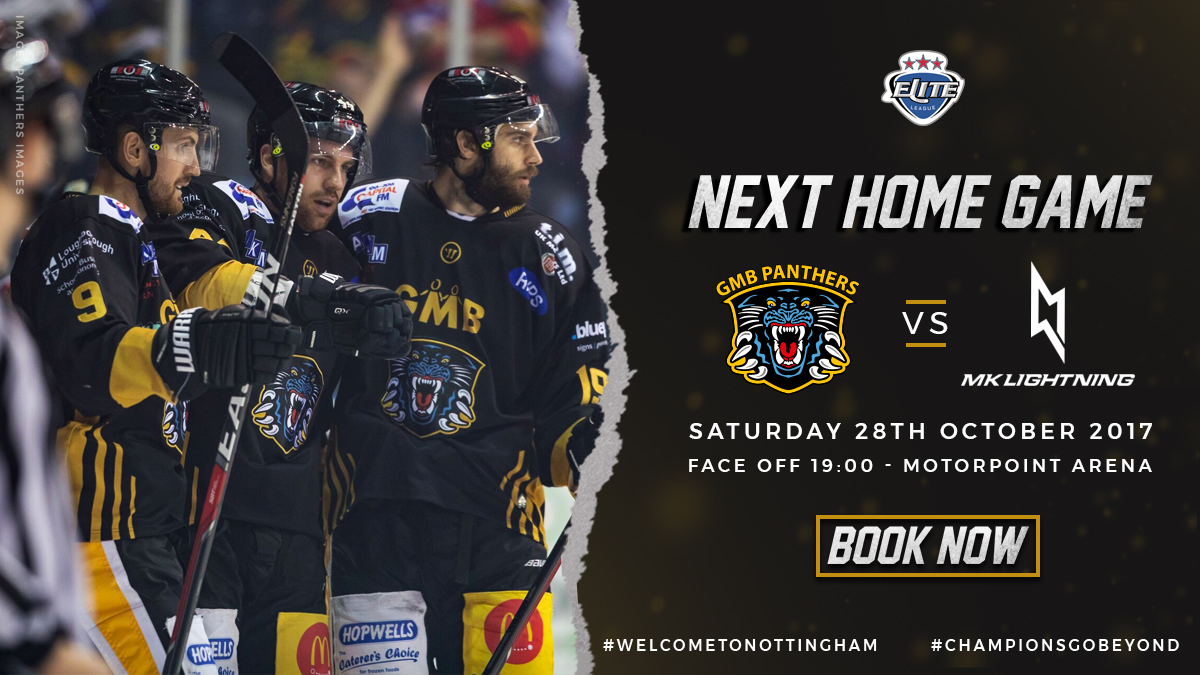 It's a spooky hockey night in Nottingham and it's against a brand new opponent.
The Panthers welcome the Milton Keynes Lightning to the Motorpoint Arena Nottingham for the first time.
It'll be a great game for Lightning fans to visit because it is also our Fright Night.
We're inviting all fans to come down in their spookiest fancy dress and send the pictures into us!
Whether you message us them on facebook, tweet us on twitter or tag us on instagram (heck, you can even email them to calum@panthers.co.uk), everyone's entry will be looked at and a winner decided before the end of the game.
It's a great prize this week, as we look back very fondly on last year's squad, who's Continental Cup success put us into the Champions Hockey League!
Therefore, you could be leaving with a signed gameday jersey by that squad, with Cam Janssen's name on the back.
That's not the only way we're commemorating that team though.
The book that was released to celebrate that historic achievement, Italian Job: Job Done, is on sale for just five pounds, with the prices being slashed so everyone can relieve that adventure.
With all this excitement off the ice, it's important not to forget who we face.
The Lightning joined the league this season and have already established themselves in the Challenge Cup.
Having played all six of their Challenge games, they earned 10 points and guaranteed qualification to the next round.
They haven't yet been able to find that form in the EIHL though.
Currently the Lightning boast less than a .500 record in the league and sit in 7th place.
However, they are studded with talent and haven't struggled to score so far.
Not only are they capable upfront, they backstopped by one of the top netminders in the league in Miika Wiikman, a name Panthers fans will recognise very fondly!
It should be a great game so don't miss out, join us tonight and watch Panthers vs Lightning for the first time!!