Highlights on Panthers TV with the GMB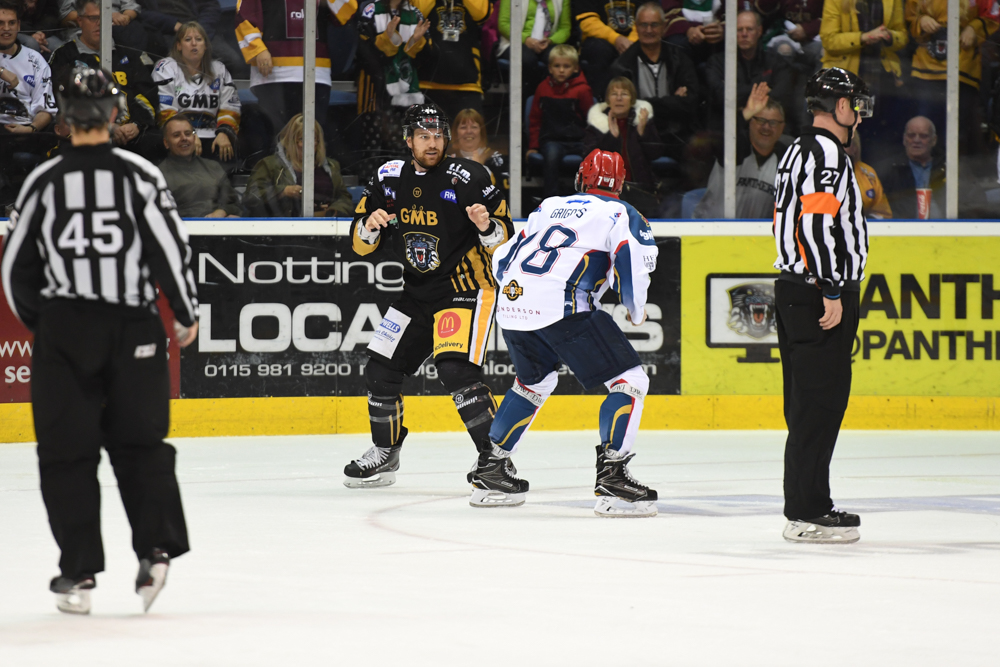 It was another big night of ice hockey action at the Motorpoint Arena as the GMB Nottingham Panthers beat the stubborn Edinburgh Capitals (5-2) and the match had a bit of everything.
The highlights are now available to watch on Panthers TV with the GMB. Just click on the link.
Meanwhile Panthers are in Cardiff for another tough fixture in the Elite League tonight and there's a webcast available via the Devils website.
The next live home ice action is against Milton Keynes on Saturday at seven o'clock. Tickets on sale NOW! Don't miss it!