Devils v Panthers

Cardiff Devils

The Nottingham Panthers
Match Report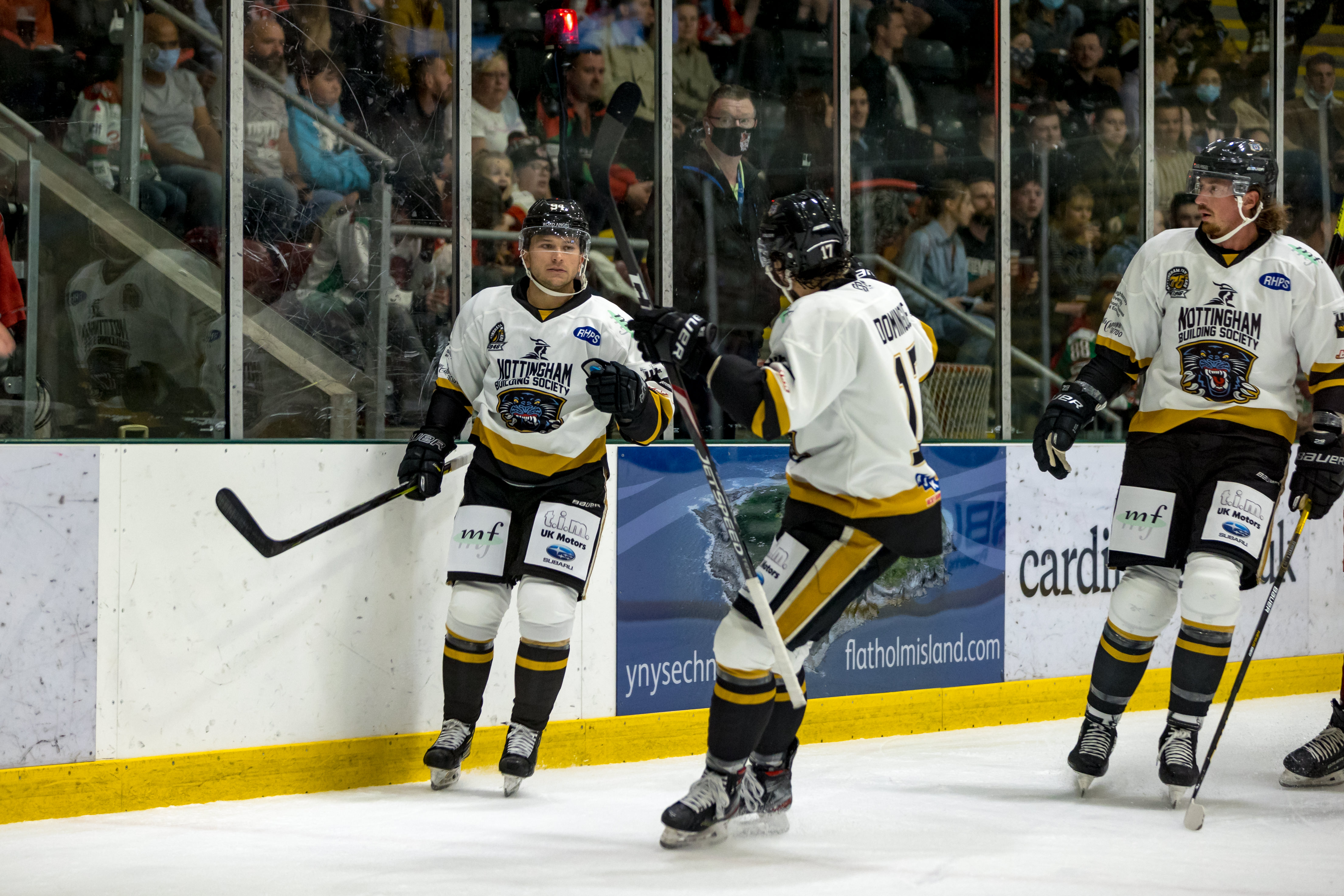 THE NOTTINGHAM Panthers, in their first game after five days of their INTERMOTOR sponsored pre-season, matched the Cardiff Devil stride-for-stride for 40 minutes on Saturday night in South Wales before eventually running out of steam against the CHL battle-tested side in the third.
Kevin Carr started between the pipes for the Panthers opposite Taran Kozun for the Devils.
Stephen Dixon (6.10) opened the scoring for the Devils but Christophe Boivin (12.37) picked up where he left off in the Elite Series as he ripped a shot into the back of the net after some smooth skating by Taylor Doherty found him in the slot.
Matthew Myers almost gave Nottingham the lead but his shot hit the post shortly after Boivin's goal and the teams went into the first intermission tied at one.
Cardiff re-took the lead (29.45) when a shot from the blue line hit a Panthers' defenceman's skate and deceived Carr.
Boivin had the chance to double his tally, after sneaking in one-on-one behind the defence, but he was denied by Kozun and the Devils went into the third period leading by one.
Heavy legs, not aided by a few short-handed shifts, set in the third and the Devils took advantage.
Josh Waller (44.10) scored seconds after the Panthers killed a Devils powerplay, Cole Sandford (46.32) applied the finishing touch after a long shift of Cardiff pressure and Matt Register (48.19) fired a rocket into the back of the net on the powerplay to give the home-side a 5-1 advantage.
Massimo Carozza did hit the crossbar late in the third, after a wonderful cross-ice pass by Kevin Domingue, but their was no further scoring and the Devils skated out with the victory.