Panthers v Steelers

The Nottingham Panthers

Sheffield Steelers
Match Report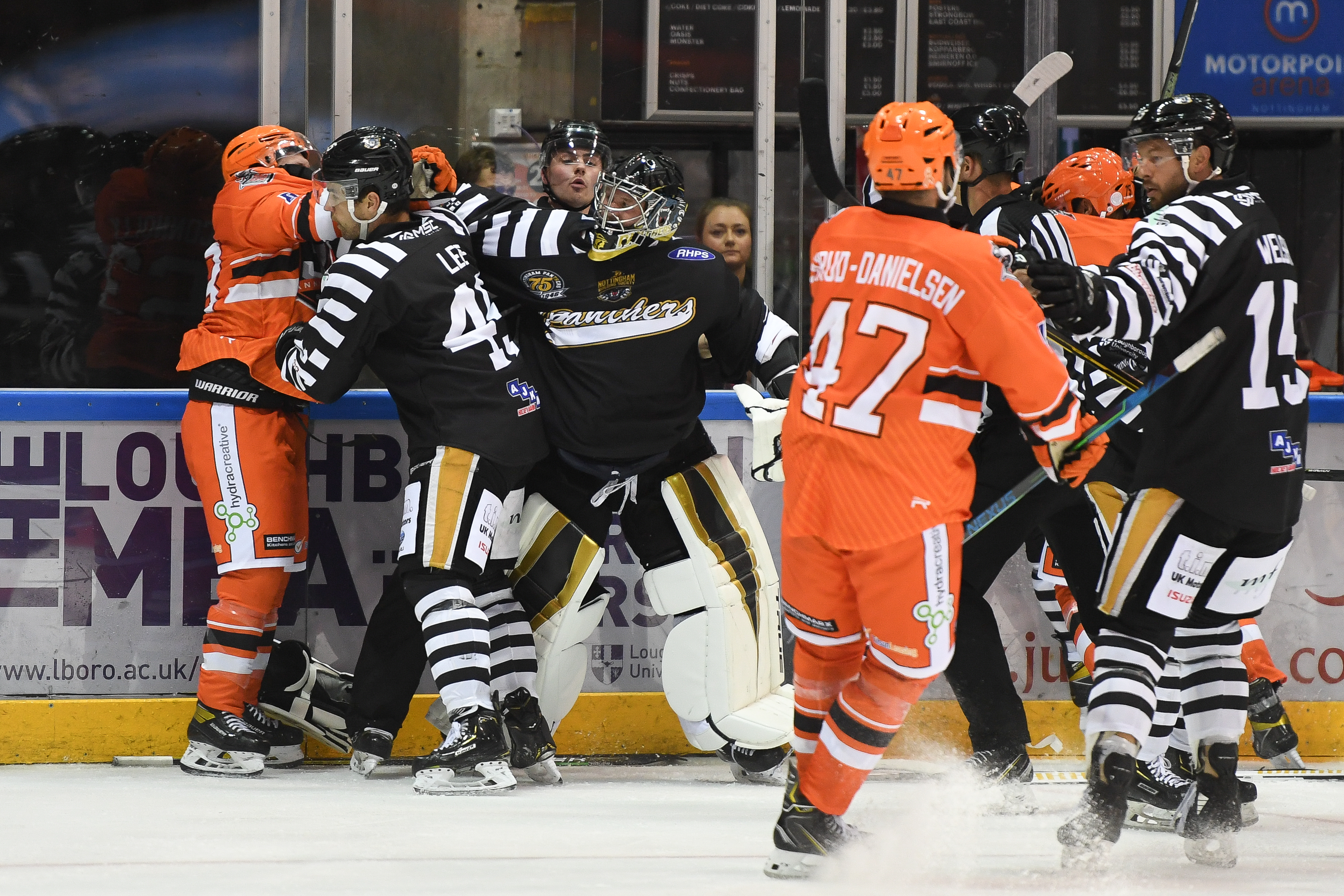 THE NOTTINGHAM Panthers INTERMOTOR sponsored pre-season continued in an ill-tempered affair with the Sheffield Steelers on Saturday night.
Kevin Domingue, scoring his third goal in as many games, gave the Panthers an early lead when he pounced on a rebound in close but the free-scoring forward would have to be taken out of the game after an off the puck incident ended with him colliding with the Steelers goal before tumbling awkwardly into the boards.
Sheffield tied the game on a late first period powerplay when the puck took a wicked deflection beyond Carr and the teams went into the first intermission even with one goal each.
The second period was not short of flash points.
First Sheffield's Adrian Saxrud Danielsen hit Simon Suoranta through the numbers, taking him out of the game in the process leaving Nottingham two men down, and received two minutes for boarding.
Nottingham couldn't make the Steelers pay with the extra man though and the visitors killed the penalty.
Brendan Connolly then skated through Kevin Carr's crease and knocked the Panthers' netminder off of his skates bringing the two teams together, Carr making sure to let Connolly know what he thought as Josh Tetlow & Anthony DeLuca got into it below the goal line (both picking up five minute majors for fighting).
Sheffield took the lead inside the final minute of the period when a lucky bounce in close forced the puck over the line.
A more sedate, yet no less intense, third period saw both sides exchange chances before Sheffield increased their lead just after the Panthers had killed a Steelers' powerplay.
Brady Norrish gave the Panthers hope when he scored on a late third period powerplay but despite piling on the pressure the home side couldn't find a third goal and it was Sheffield who skated out with the win.