Panthers v Stars

The Nottingham Panthers

Dundee Stars
Match Report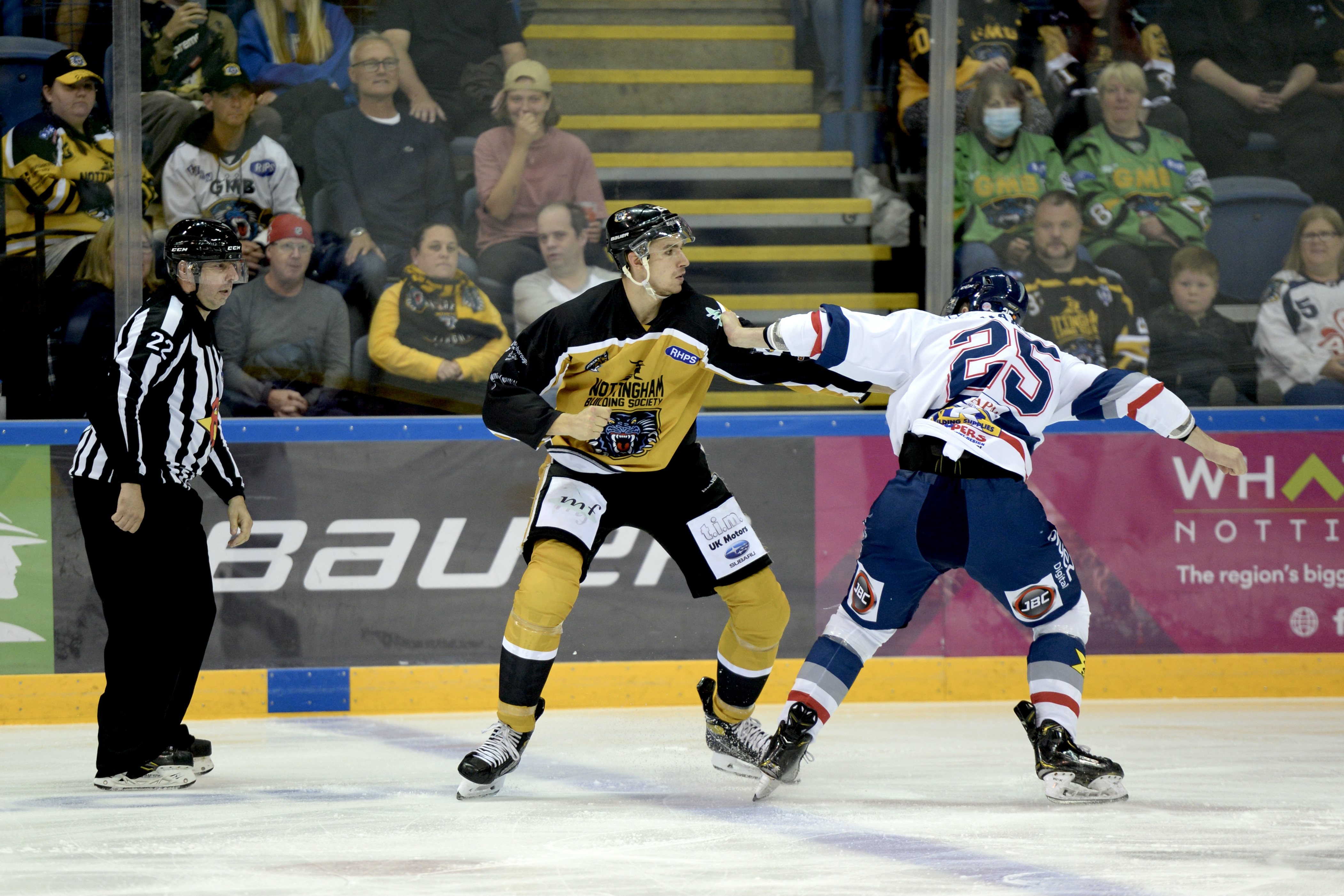 THE NOTTINGHAM Panthers got their Premier Sports Elite League campaign off to a winning start on Sunday afternoon in a feisty encounter against the Dundee Stars inside the Motorpoint Arena.
Kevin Carr started between the pipes for the Panthers opposite Adam Morrison for the Stars.
The game got off to a blazing start when Josh Tetlow dropped the gloves with Dundee's heavyweight Kyle Haas, the GB international more than holding his own to bring the Panthers' fans to their feet.
A gritty game saw no clear-cut chances for either side and they went into the first intermission with zeroes on the board.
Ollie Betteridge (24.53) picked the puck up in the neutral zone, danced through the Stars' defence and wired a wrist-shot over the glove of Morrison to put Nottingham into an early second period lead.
Jeremy Welsh forced Morrison into another good save midway thorugh the period but he didn't connect with all of his on-timer and with Carr standing firm in his net there was no way through for the visitors and Nottingham held their one-goal lead going into the final frame.
A Panthers' turnover at centre ice saw Phillipe Sanche (51.39) tie the game but less than a minute later Robbie Baillargeon (52.37) restored the Panthers' advantage when he found a loose puck in the crease and ushered it over the line, Simon Suoranta playing a big part in the goal by causing havoc in front.
Nottingham saw out the game in a professional manner, preventing Dundee from pulling their netminder in favour of the extra-attacker by retaining possesion for a long spell of the final two-minutes.
Kevin Carr was called on just before the hooter went to make one final big save to make sure the Panthers skated out with two-points.