Panthers v Blaze

The Nottingham Panthers

Coventry Blaze
Match Report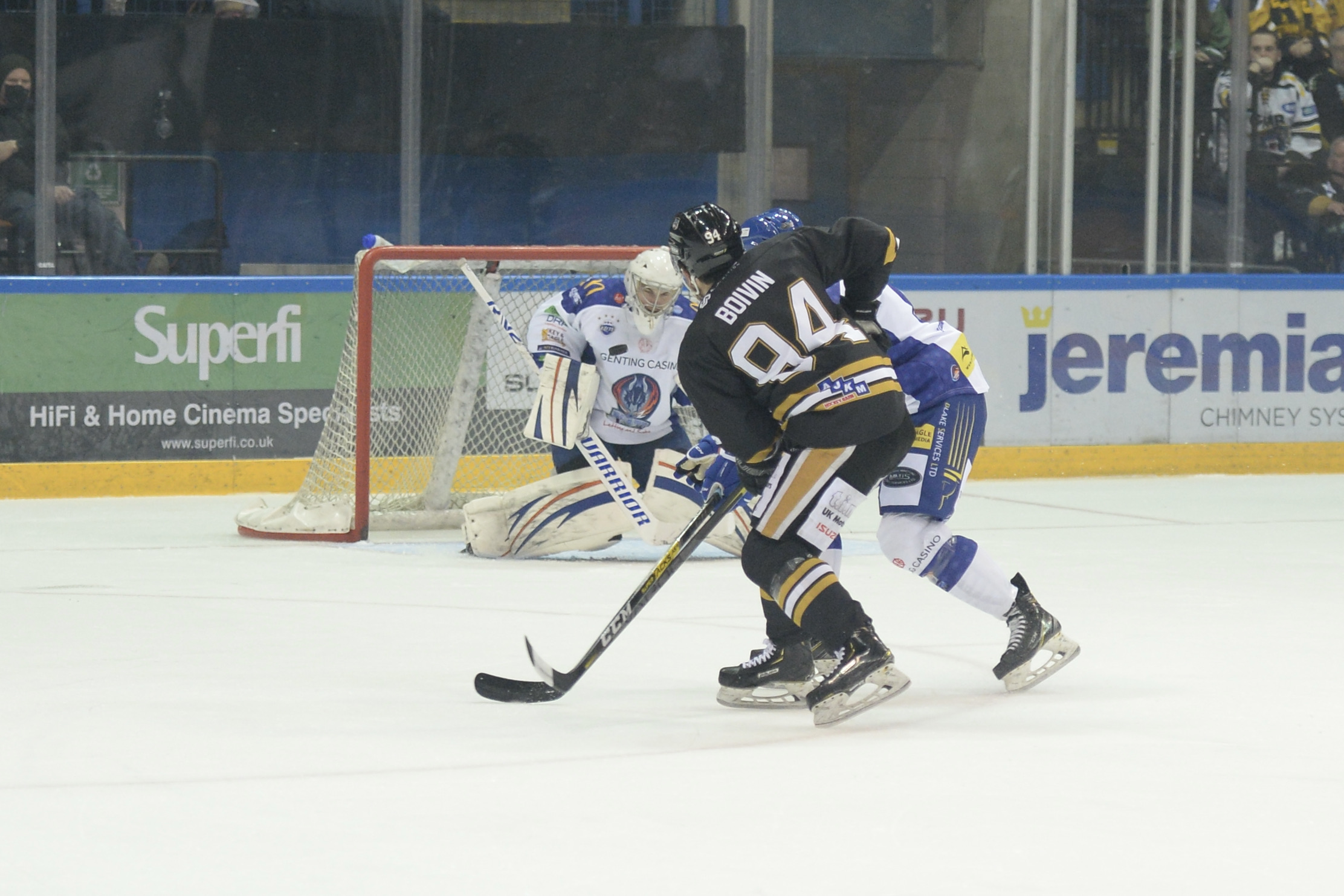 THE NOTTINGHAM Panthers fell to the Coventry Blaze on Saturday night in Premier Sports Elite League action.
Kevin Carr started in goal for the Panthers opposite C.J. Motte for the Blaze.
Mathieu Tousignant (10.31) gave Nottingham the lead with some slick stick-handling in close but Luke Ferrara (17.52) tied things up for Coventry before the period came to a close.
A fortunate bounce in the crease led to Coventry taking their first led of the night through David Clements (22.04).
However, a little over two minutes later Tousignant (24.10) got his and the Panthers' second of the game as he converted Jeremy Welsh's pin-point pass on the powerplay.
Matthew Myers & David Broll were sent to the penalty boxes for roughing (26.53) and with the teams skating four-on-four a mix up in the Panthers' zone saw the Blaze re-take the lead as Janne Laakonen (28.33) found the back of the net in close.
The Panthers got into penalty trouble late in the second period and the Blaze made them pay to kill off the game early in the third, Evan Bloodoff (40.30) and Luke Ferrara (41.10) converting at close range.
Nottingham huffed and puffed but there was to be no famous comeback on Saturday night and the Blaze skated out with the two Premier Sports Elite League points on offer.