Storm v Panthers

Manchester Storm

The Nottingham Panthers
Match Report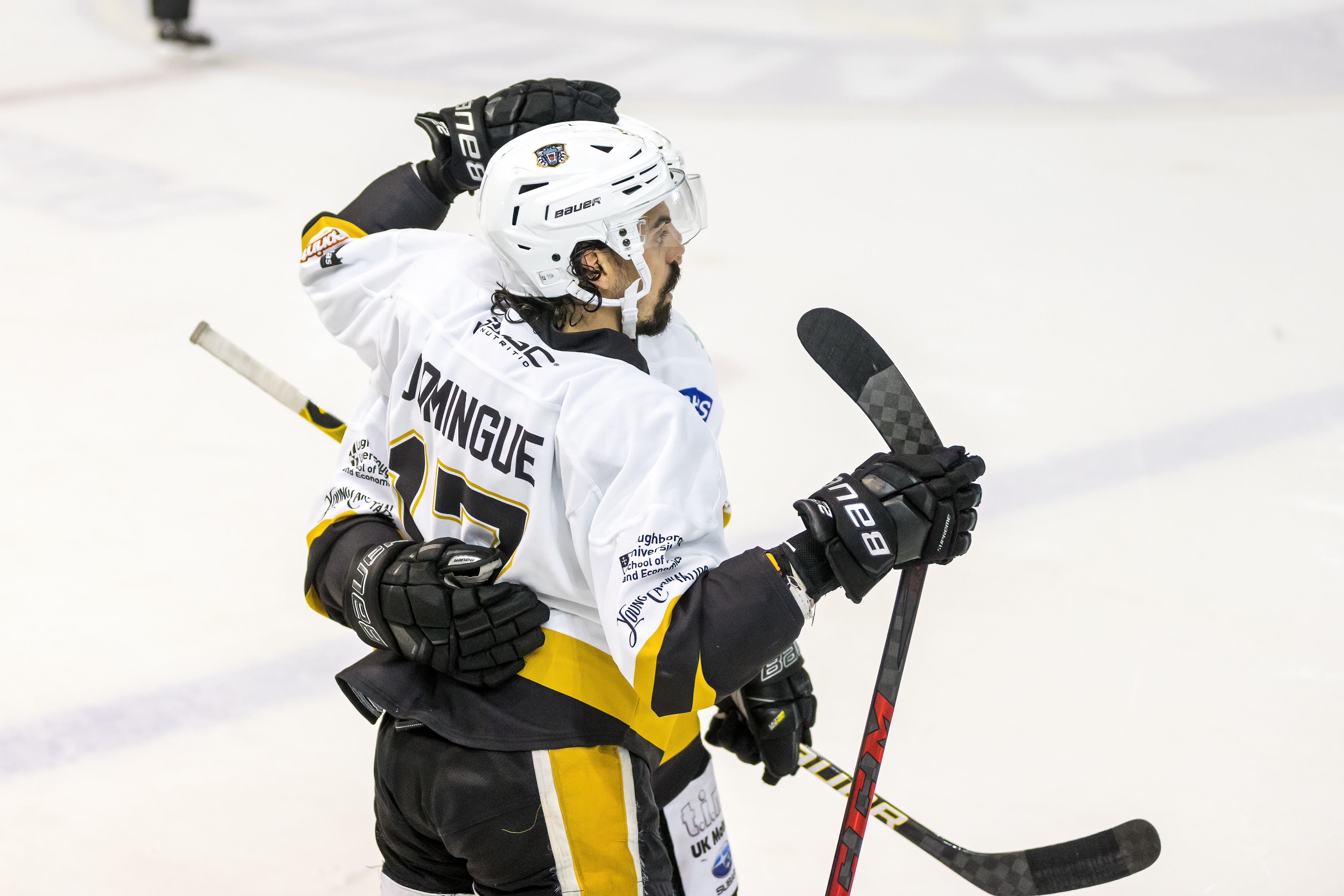 THE NOTTINGHAM Panthers put the Manchester Storm to the sword on Sunday evening as they washed the taste of Saturday night's disappointment out of their mouths with a ruthless performance on the road in the Premier Sports Challenge Cup.
Kevin Carr (Nottingham) & Matt Ginn (Manchester) started in goal for their respective teams.
Manchester took the lead just after the midway point of the first period when Linden Springer (12.12) pinched down from the blue line but Kevin Domingue's (15.24) wicked wrist-shot over the blocker of Ginn pulled Nottingham level.
Ollie Betteridge (18.53) found twine with a carbon copy of Domingue's equaliser and the Panthers went into the first intermission holding a one-goal lead.
Manchester tied the game just 34 seconds into the second period, Curtis Hamilton (20.34) bundling the puck home at close range short-handed.
Robbie Baillargeon (30.13) continued his goal-scoring start to life as a Panther as he converted a rebound from Brady Norrish's shot to restore the visitor's lead.
Just over two minutes later Kevin Domingue (32.50) tapped in at the backdoor for his second of the night before J.C. Brassard (33.13) banked the puck in off of Ginn from below the goal line to put the Panthers up by three going into the third period.
A rocket from Taylor Doherty (43.22), that took a deflection en route to the back of the net, effectively killed off the game early in the third frame and Ollie Betteridge (52.59) put the icing on the cake when he got his second of the game as he converted Jordan Kelsall's cross-ice pass as the two Brits broke in two-on-one.
Manchester pulled a goal back later on, Adam Brady (56.13) applying the finishing touch, but the Panthers saw out the game and picked up the two cup points on offer.