Panthers v Storm

The Nottingham Panthers
Manchester Storm
Match Report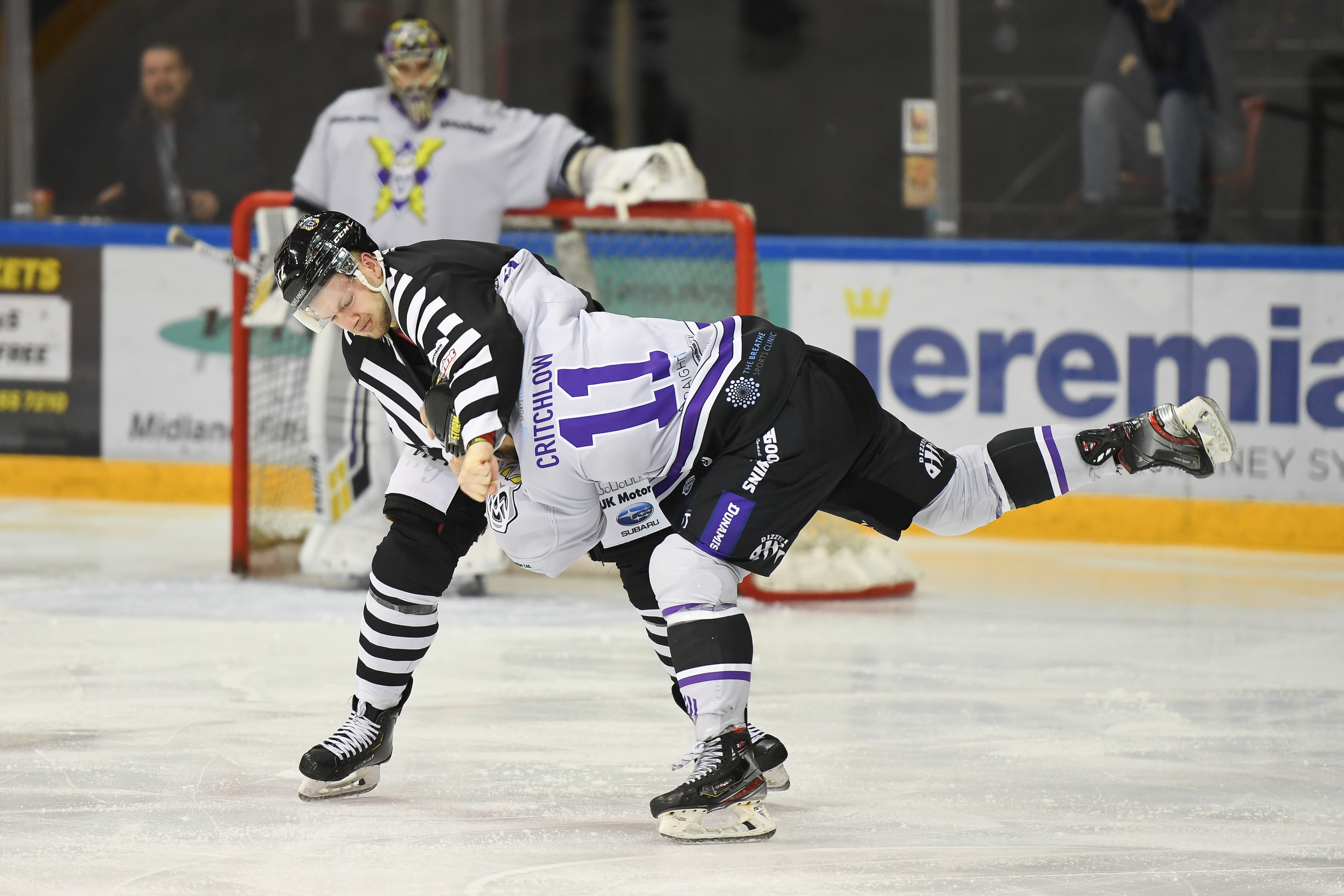 THE NOTTINGHAM Panthers put in a professional performance to defeat the Manchester Storm on Saturday night.
Will Kerlin started in goal for the Panthers opposite Matt Ginn for the Storm.
Nottingham got off to the perfect start when Simon Suoranta (1.14) was left all alone at the back door and he buried his one-time effort into the back of the net.
Things got even better for the home side just after the game's halfway point when Matt Lane (10.40) tipped Josh Tetlow's shot from the point beyond Ginn to make it 2-0 in favour of the Panthers.
Kerlin dealt with everything thrown his way and Nottingham skated into the first intermission holding a two-goal lead.
A feisty second period saw Brady Norrish drop the gloves with Cam Critchlow and Linden Springer (fighting) and Robbie Baillargeon ( ejected from the game.
Taylor Doherty (24.17) put the Panthers into a three-goal lead before the Storm pulled one back through Curtis Hamilton (37.45) on a late second period powerplay.
There was no further scoring in the third period and Will Kerlin continued his strong performance between the pipes, coming up big on numerous occasions inside the final two minutes, and the Panthers took the two Premier Sports Challenge Cup points on offer.