Steelers v Panthers

Sheffield Steelers

The Nottingham Panthers
Match Report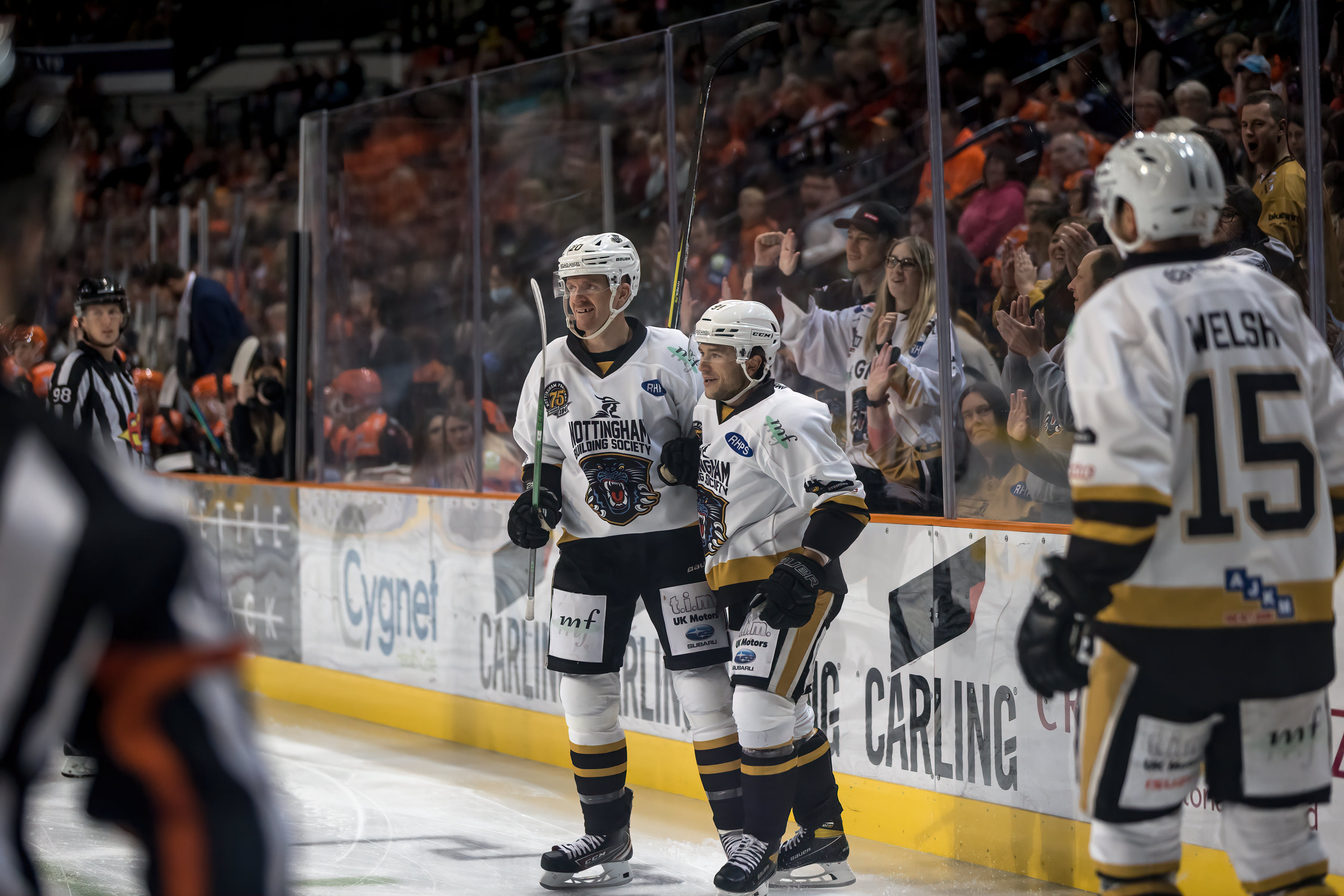 THE NOTTINGHAM Panthers took a point out of Sheffield in the Premier Sports Challenge Cup on Saturday night.
Kevin Carr started in goal for the Panthers opposite Barry Brust for the Steelers.
Christophe Boivin got Nottingham off to the perfect start when he cut across the slot and fired high over the glove of the Steelers netminder before Ollie Betteridge brought the travelling Panthers' fans to their feet once again before the five minute mark, the GB international tipping Taylor Doherty's whot from the point into the back of the net to give his side a two-goal lead.
Sheffield pulled a goal back before the end of the period but the Panthers stood firm to hold onto a one-goal lead.
Two quick goals around the midway point of the game saw the Steelers take the lead but a full two-minute five-on-three penalty kill helped the Panthers build momentum and Christophe Boivin, with Kevin Domingue hacking & whacking in the crease to free up the puck, scored his second of the night to send the teams into the final period tied at three.
Both sides pushed for a winner in the final 20 minutes, Nottingham's penalty killers having to come up big once again during a long stretch short-handed, but both netminders were in fine form and would not be beaten to send the game to sudden death overtime.
Sheffield scored the game-winner in the extra period, after Brady Norrish was tripped up on his way out of the defensive zone leaving the Steelers two-on-none with Kevin Carr, to take the extra point on the night.