Panthers v Flames

The Nottingham Panthers

Guildford Flames
Match Report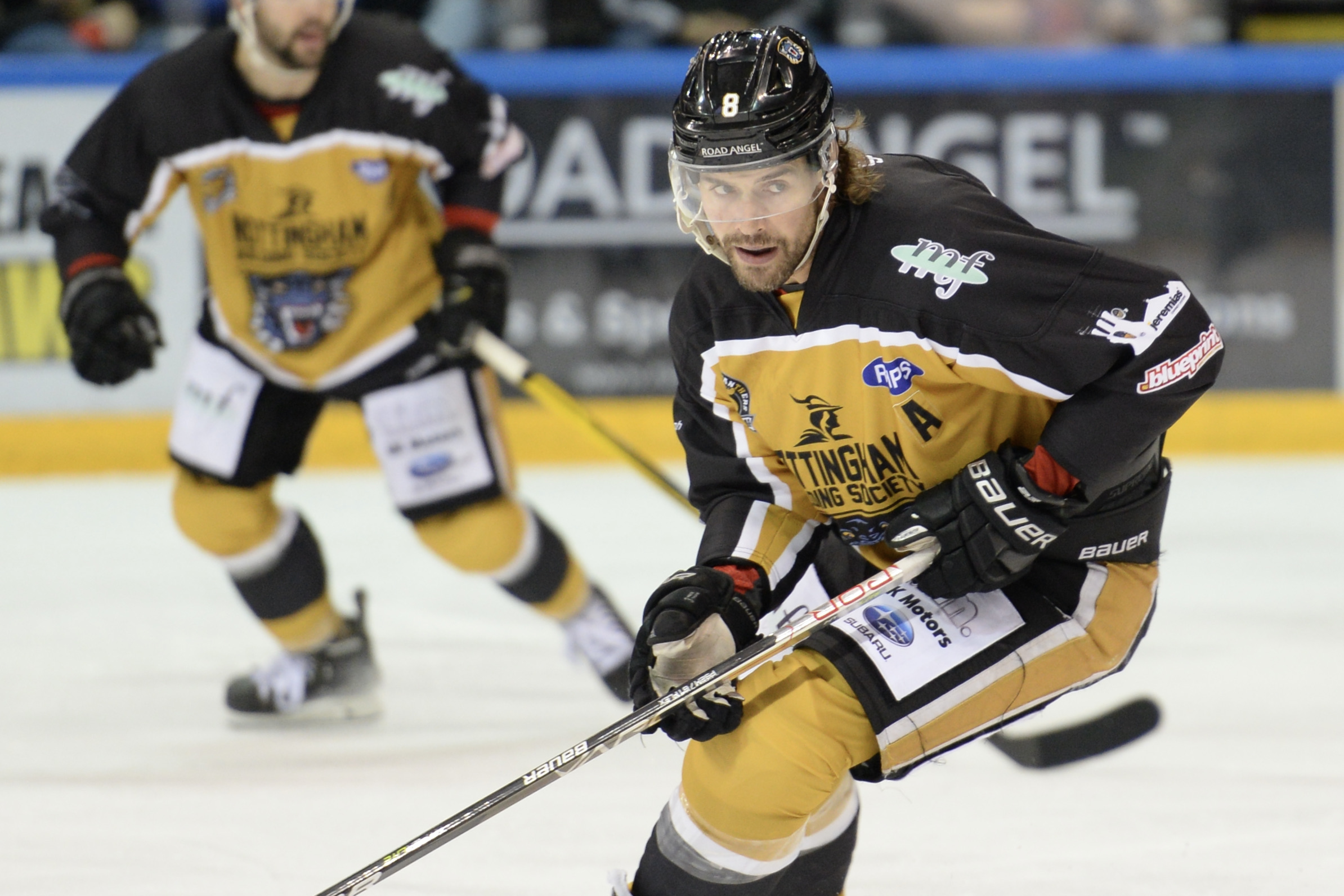 THE NOTTINGHAM Panthers recorded a hard fought win over the Guildford Flames on Wednesday night.
Kevin Carr started between the pipes for the Panthers opposite Kevin Lindskoug for the Flames.
A powerplay goal for the Flames, credited to Jordan Cownie after hitting a skate & tricking over the line, saw the visitors take a lead into the first intermission.
Mark Matheson (28.58) got the Panthers back on level terms when he tipped home Massimo Carozza's cross-ice feed just before the game's half way point.
Two Nottingham goals in less than a minute then flipped the game on it's head.
First Jeremy Welsh (33.00) got his first as a Panther when he deflected Ollie Betteridge's shot on the powerplay beyond Lindskoug before Matthew Myers (33.52) capitalised on a turnover and beat the Flames' netminder with a quick shot.
Guildford pulled a goal back before the second intermission when Levi Cable (38.16) found twine on the powerplay.
Jamal Watson (46.32) pulled the Flames level when he pinched in and went bar down over the blocker of Carr.
Just over a minute later, following some fabulous work by Christophe Boivin to keep the puck in the offensive zone, Jeremy Welsh found Kevin Domingue (47.53) who scored what turned out to be the game-winner with a wicked one-timer.