Panthers v Steelers

The Nottingham Panthers

Sheffield Steelers
Match Report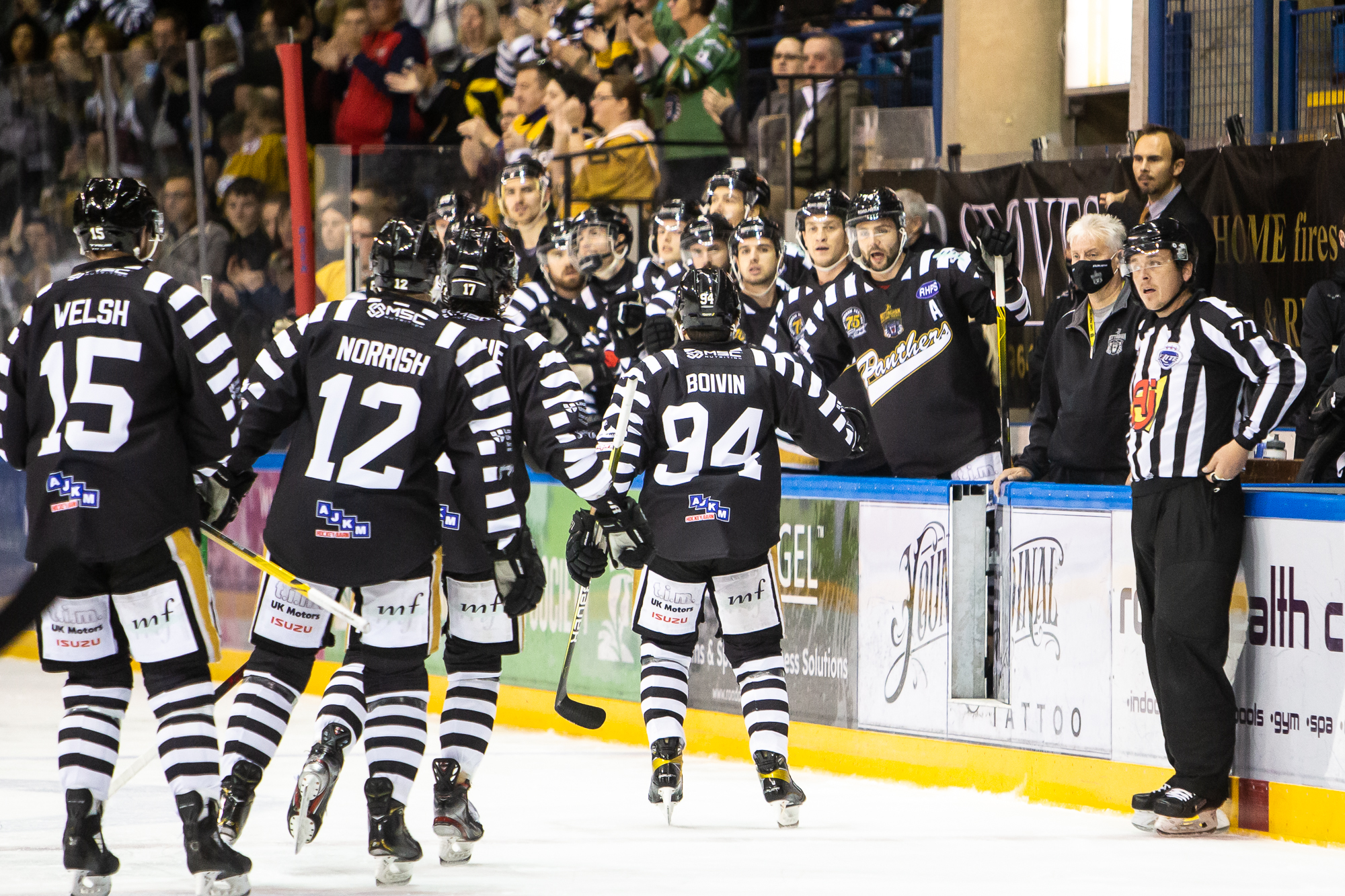 The Nottingham Panthers recorded a thrilling overtime win against the Sheffield on Saturday night.
Kevin Carr started in goal for the Panthers opposite Rok Stojanovic for the Steelers.
Nottingham got off to the perfect start when Mathieu Tousignant (4.44) put them ahead in close on an early five-on-three powerplay opportunity.
The lead wasn't to last long though as Justin Hodgman (9.18) got a good deflection in the slot to take the puck beyond Carr.
Both sides showed a lack of discipline as the period wore on but neither side could take advantage on the powerplay and the teams went into the first intermission tied at one.
The second period saw the Panthers fail to score on no less than four chances on the powerplay and their inability to convert cost them when Martin Latal (30.59) picked a pocket and scored short-handed to give Sheffield the lead.
Nottingham huffed & puffed in the final minutes of the period, spending a lot of time in the Steelers goal firing shots from all angles, but couldn't find a way through Stojanovic so it was Sheffield who went into the final frame holding a one-goal lead.
Massimo Carozza (41.37) pulled the Panthers level early in the third period when he pounced on a loose puck in the slot and beat the Steelers' netminder low down.
Both sides pushed for the game-winner, Nottingham needing a huge block from Brady Norrish late on with the goal gaping to keep the score tied, but both netminders were in fine form and overtime was required to decide a winner.
Nottingham killed a tripping penalty assessed to Kevin Carr before Kevin Domingue brought the crowd inside the Motorpoint Arena to it's feet when he scored the game-winner inside the final minute of the extra period.