Storm v Panthers

Manchester Storm

The Nottingham Panthers
Match Report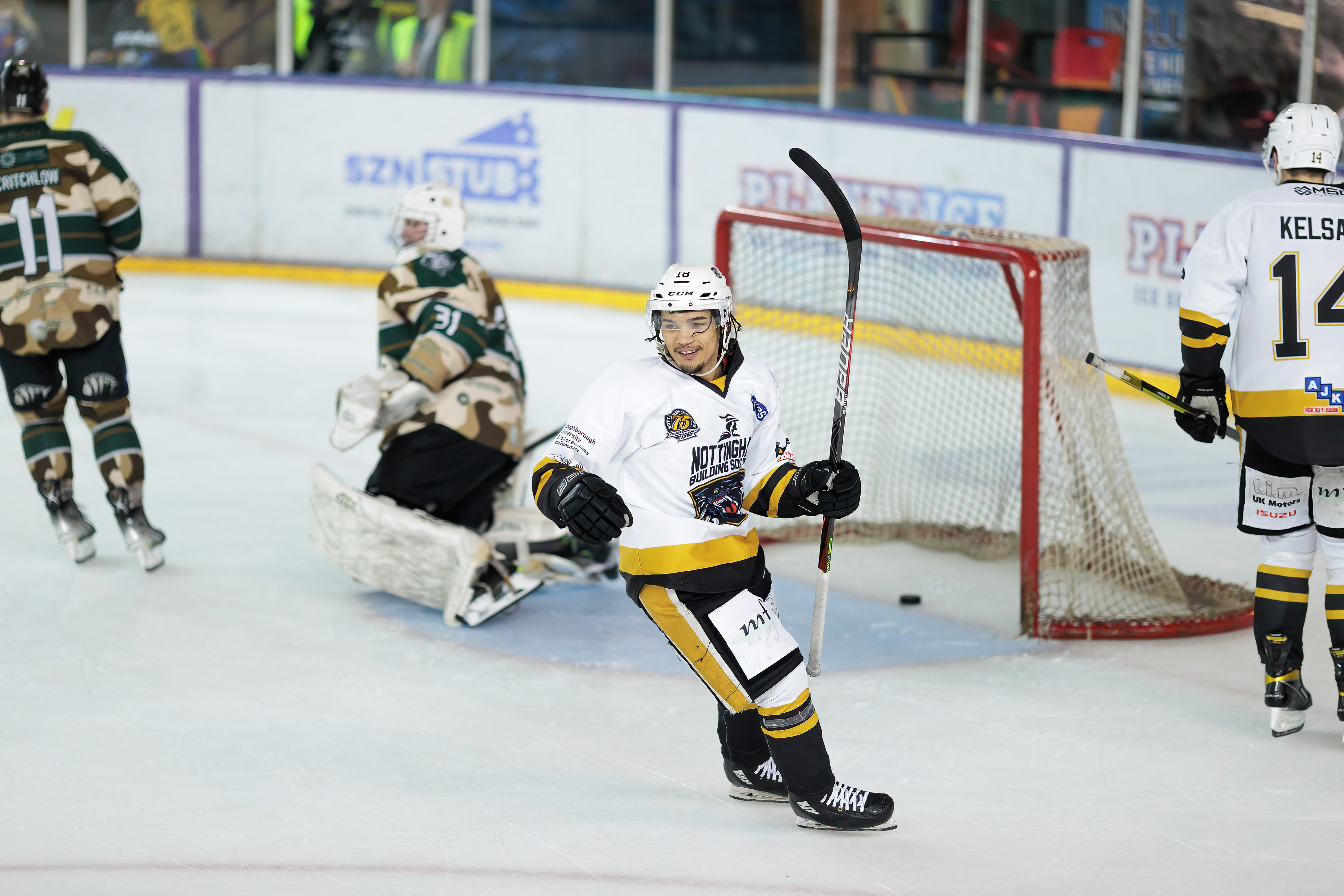 Morgan Clarke-Pizzo scored his first goal as a professional on Sunday afternoon in Manchester but the Nottingham Panthers fell to the Storm in their penultimate Premier Sports Challenge Cup group stage game.
Nottingham held a first period lead thanks to J.C Brassard but Manchester scored five goals in a little over five minutes in the second frame to all but seal the game in their favour.
Brassard added his second of the game in the final frame, sandwiched between two more goals for the Storm, before Morgan Clarke-Pizzo lit the lamp for his first as Panther.
Morgan, son of Panthers legend David Clarke, arrived late in the zone where he picked up a pass from Mathieu Tousignant and ripped a quick shot into the back of the Storm net to make sure a forgettable night ended with a memorable moment.