Clan v Panthers

Glasgow Clan

The Nottingham Panthers
Match Report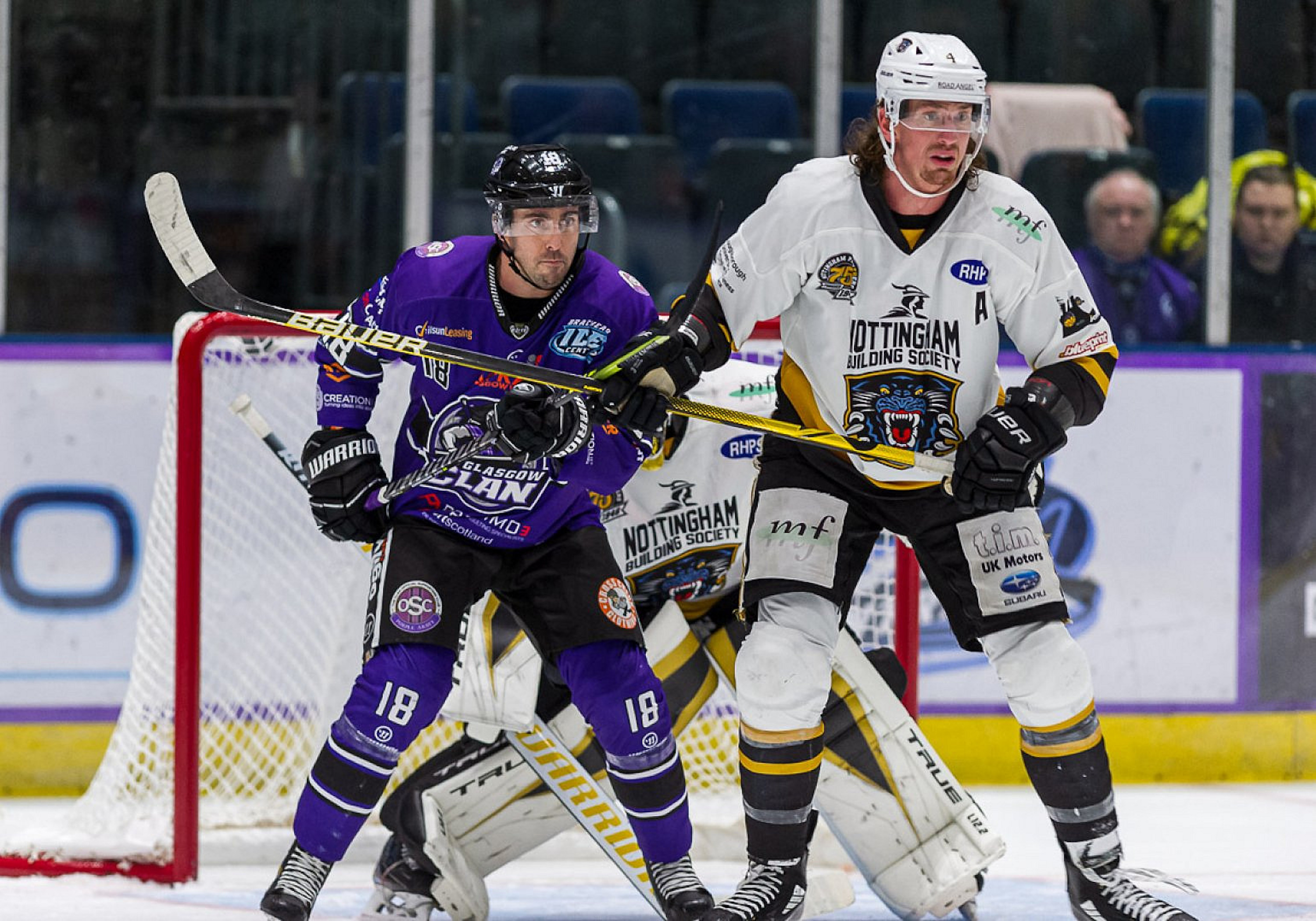 Your Nottingham Panthers began their three-in-three Scottish road trip with a win in Glasgow on Friday night.
Kevin Carr started in goal for the Panthers opposite Shane Starrett for the Clan.
The first period was scoreless but not devoid of action as both teams exchanged chances and Mathieu Tousignant dropped the gloves with Dyson Stevenson,
Mathieu Roy (34.39), often the Panthers' nemesis throughout his Elite League career, gave the hosts the lead on a breakaway but Nottingham answered back quickly and often to take a lead into the final period.
First Robbie Baillargeon (37.08) tied things up before Mathieu Tousignant (39.53) showed some sweet hands in close to put Nottingham in front with just seven seconds remaining in the period.
Jeremy Welsh (53.24) gave the Panthers a cushion in the third and, after killing a late Clan powerplay, Simon Suoranta (59.13) iced the game and sealed the two Premier Sports Elite League points on offer for Nottingham.