Stars v Panthers

Dundee Stars

The Nottingham Panthers
Match Report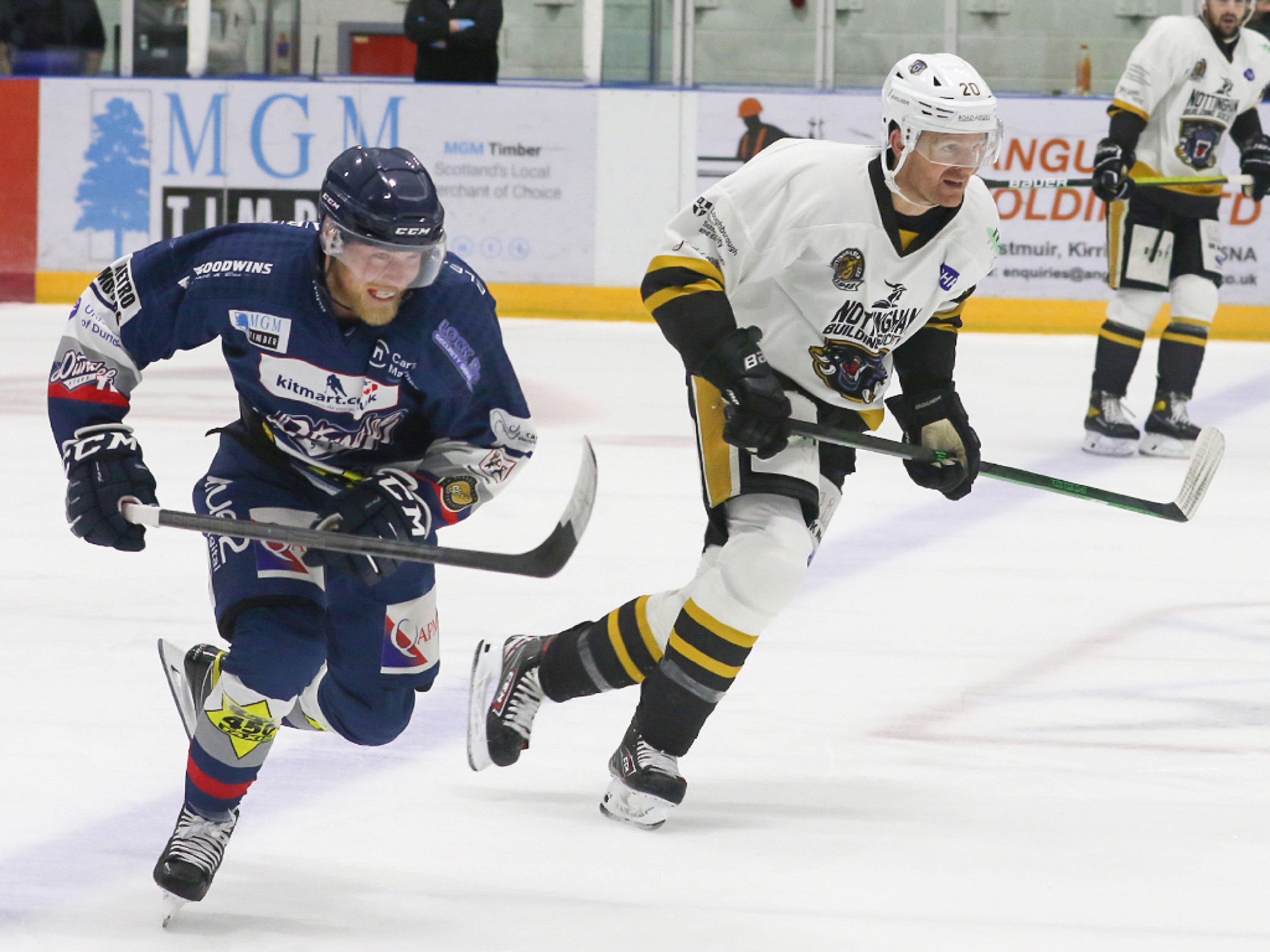 The Nottingham Panthers failed to build on the momentum of Friday night's win in Glasgow as they fell to the Dundee Stars on Saturday night.
Kevin Carr started between the pipes for the Panthers opposite Adam Morrison for the Stars.
Dundee scored the only goal of the first period when Phillipe Sanche (13.37) converted on the powerplay, the first of seven man advantages an ill-disciplined Panthers gave the Stars, to send the hosts into the second period holding a one-goal led.
Matt Lane (23.38) pulled one back for Nottingham early in the middle frame but Sebastian Bengtsson (32.03) broke in all alone out of the penalty box to restore Dundee's lead.
The Stars scored their second powerplay of the night when Spencer Dorowicz (35.31) tapped in in close following a scramble in front of Carr and Dundee went into the final frame with a two-goal advantage.
Nottingham piled on the pressure in the third period but couldn't make the all important breakthrough and Bengtsson (54.52) scored his second of the game to ensure the two Premier Sports Elite League points on offer were staying in Dundee.