Flyers v Panthers

Fife Flyers

The Nottingham Panthers
Match Report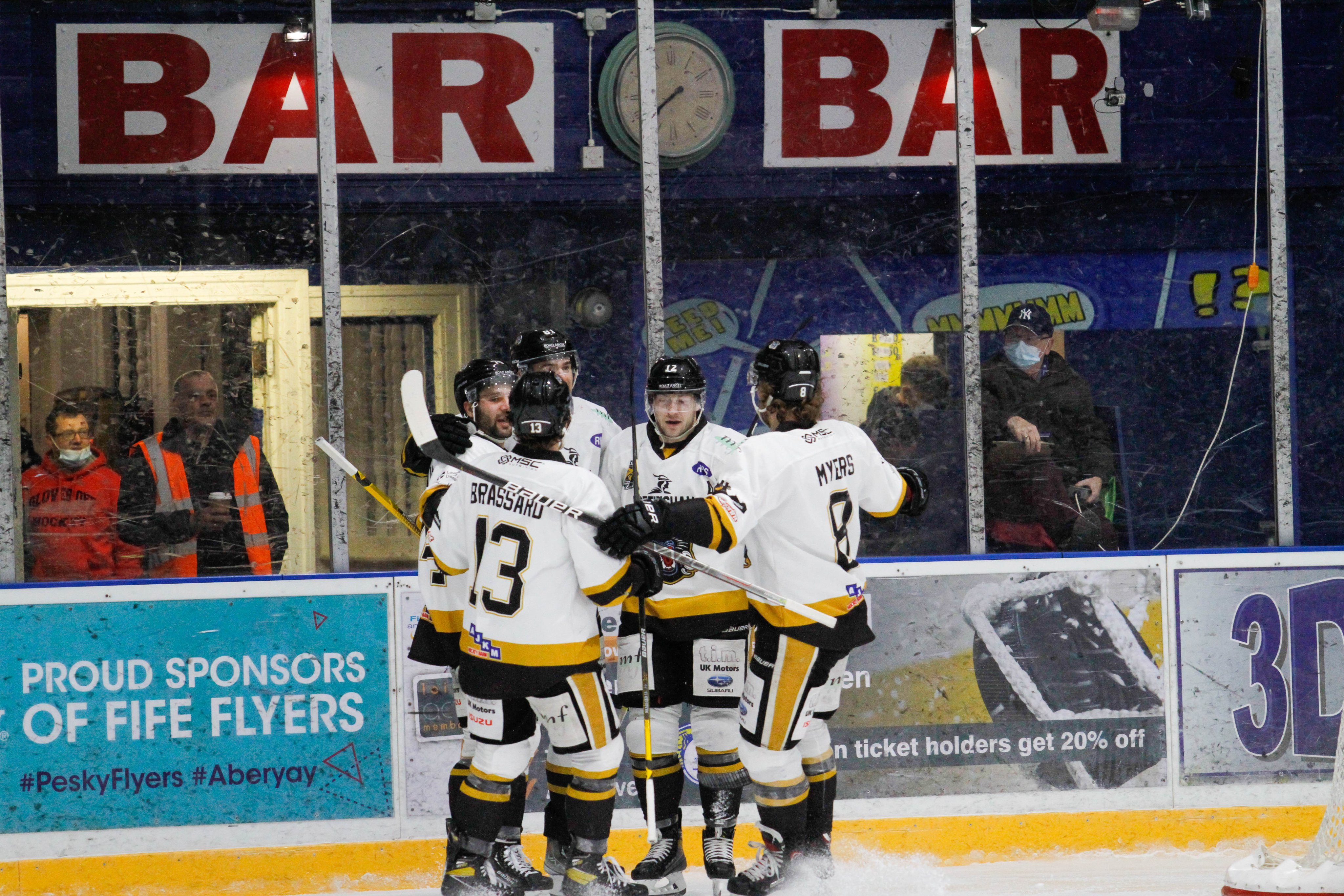 Your Nottingham Panthers secured a four point weekend north of the border with a big win in Fife on Sunday evening.
Kevin Carr once again started in goal for the Panthers this time opposite Shane Owen for the Flyers.
Michael McNicholas (08.08) took advantage of a breakdown in coverage in Nottingham's defensive zone to give the hosts the lead but powerplay goals from Mathieu Tousignant (09.58) & Matthew Myers (12.11), who both deflected pucks over the line from the top of the crease, meant it was the Panthers who went into the first intermission in front.
The only goal of the second frame came early when Simon Suoranta (21.54) beat Owen with a sublime finish from the the right wing.
Another early goal in the third from Matthew Myers (44.34), his second of the night, who tapped a loose puck over the line all but sealed the points for the Panthers.
Fife opened the door briefly when McNicholas (56.47) converted on a late powerplay, Carr almost making a spectacular stick save on the shot, but there was no comeback to be had for the home side and the Panthers left the auld barn with two Premier Sports Elite League points in the bag.