Panthers v Flames

The Nottingham Panthers

Guildford Flames
Match Report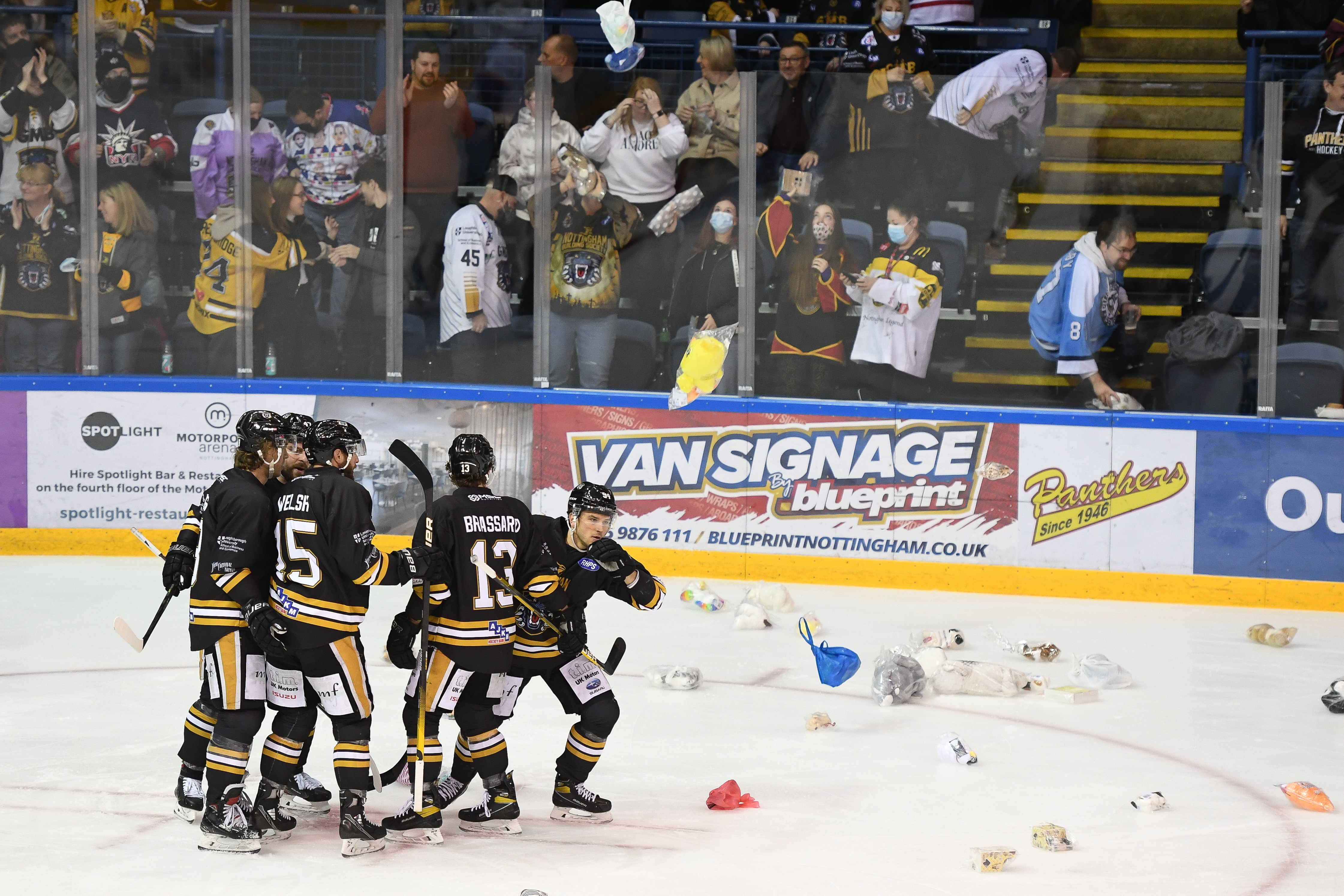 Your Nottingham Panthers picked up two huge Premier Sports Elite League points on Saturday night when they beat the Guildford Flames by five goals to two.
Kevin Carr started in goal for the Panthers opposite Kevin Lindskoug for the Flames.
Christophe Boivin (2.50) brought the teddy bears down when he converted on an early powerplay & Jeremy Welsh (4.13) doubled the Panthers lead with a shot in close less than two minutes later.
Ian McNulty (9.56) pulled a goal back for the Flames but it was Nottingham who went into the first intermission holding a one-goal advantage.
Boivin (25.08) scored his second of the game with a speculative shot from distance with Lindskoug screened.
A quick shot from Ollie Betteridge (48.34) put the Panthers three goals to the good in the third and, after Jake Bolton (53.40) gave Guildford some late life, a Robbie Baillargeon empty-net goal (59.50) sealed the two Premier Sports Elite League points on offer.