Giants v Panthers

Belfast Giants

The Nottingham Panthers
Match Report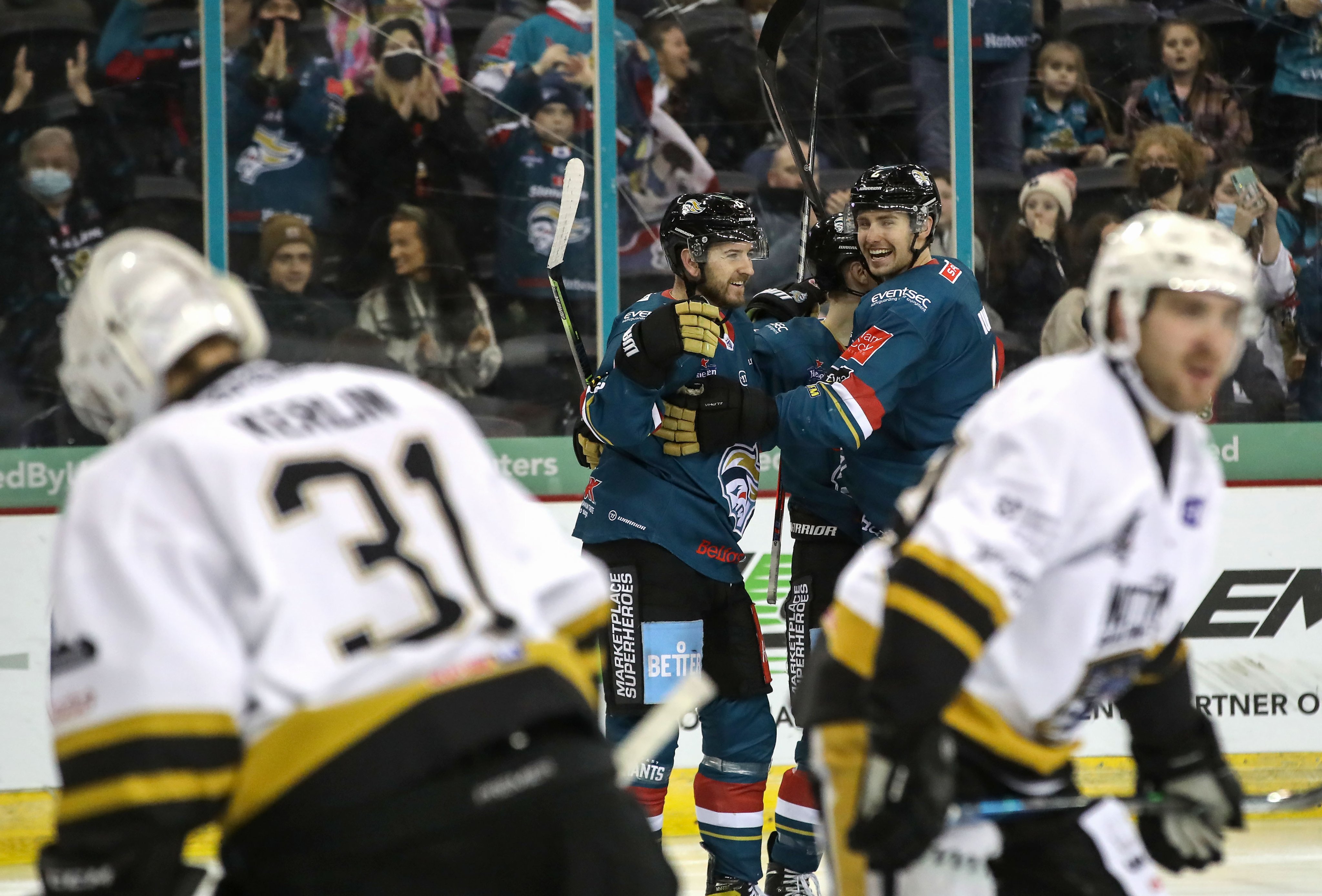 The Nottingham Panthers couldn't build upon their impressive win over the Flames on Saturday night as they fell to a heavy defeat in Belfast on Sunday afternoon.
Kevin carr started in goal for the Panthers opposite Tyler Beskorowany for the Giants.
An early powerplay goal from Tyler Soy (6.06) gave Belfast the lead before, after killing two Panthers powerplays, Kevin Raine (18.31) doubled the home side's advantage shortly before the first intermission.
A turnover in front of Carr left the netminder with no chance & Lewis Hook (20.52) put the Giants up by three.
Jeremy Welsh (25.12) pulled a goal back for the Panthers but that was only a brief glimmer of hope as things went from bad to worse for Nottingham before the period ended.
First Carr was forced to exit the game after a collision with Jordan Boucher, Will Kerlin deputising in his place, and, with two Panthers in the box, Scott Conway (36.20) scored Belfast's fourth goal.
Matt Lane (39.02) cut the Giants' lead in half late in the second frame but that was to be the final time Nottingham would find twine on Sunday afternoon.
Further goals from Hook (40.57) & Conway (47.47 & 57.24) in the third period condemned the Panthers to a road defeat.