Steelers v Panthers

Sheffield Steelers

The Nottingham Panthers
Match Report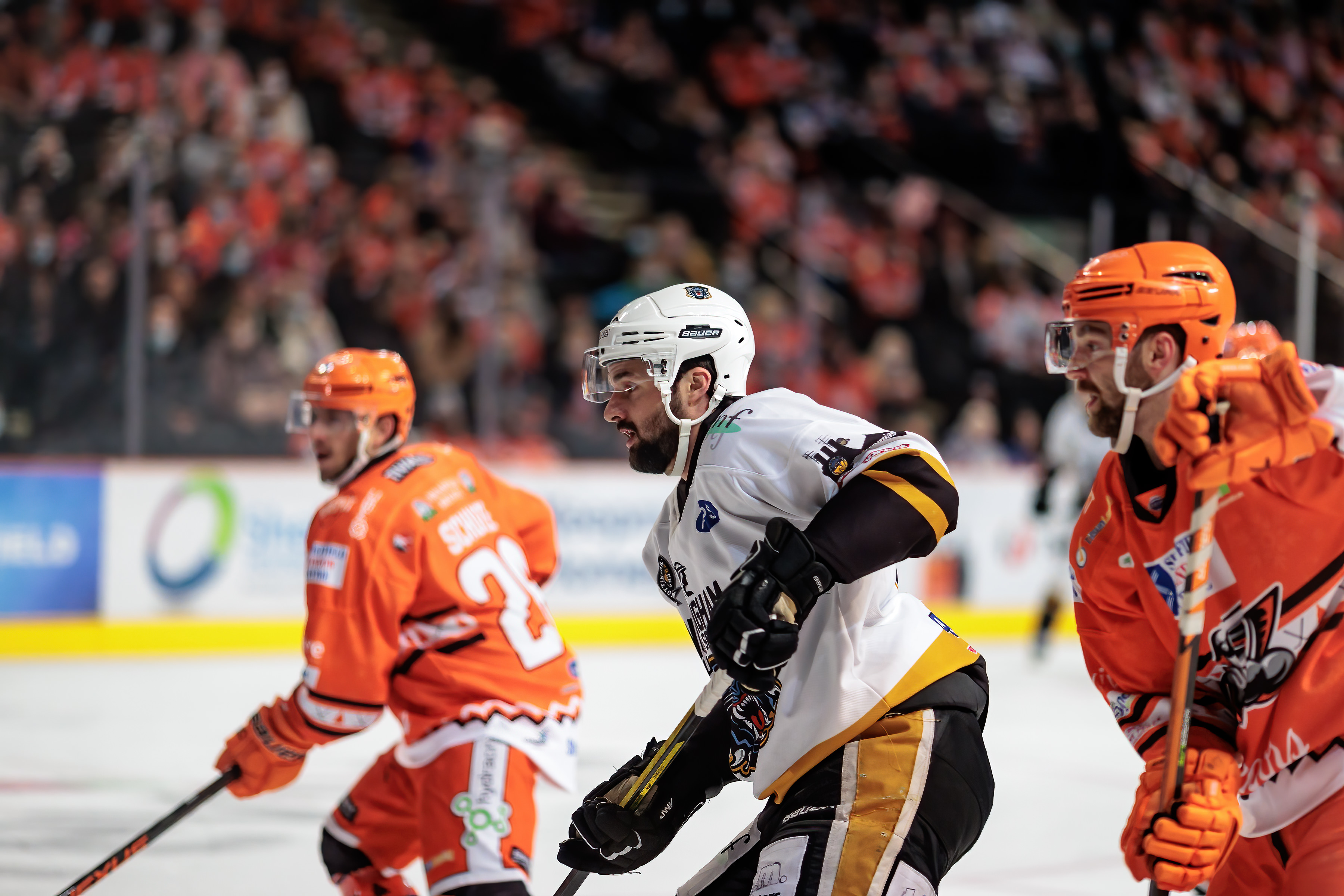 A nightmare first period cost the Panthers dear on Boxing Day as they fell to a 5-3 defeat in Sheffield.
Kevin Carr started in goal for the Panthers opposite Rok Stojanovic for the Steelers.
The first period was a true nightmare after Christmas for Nottingham.
Goals from Marc-Oliver Vallerand (7.00), Evan Mosey (11.22) & Tanner Eberle (15.13) gave the home side a three-goal lead, and the Panthers a mountain to climb, before the first period came to a close.
Jordan Kelsall showed some fight when he delivered a massive, clean hit along the boards before dropping the gloves with Vallerand but it was Sheffield who went into the first intermission much the happier of the two teams.
Christophe Boivin (21.49) gave Nottingham a glimmer of home early in the second frame when he split the defence and beat Stojanovic high on the glove side, the speedy forward unleashing a wicked wrist-shot from between the face-off circles, and then Mathieu Tousignant (33.07) made it a one-goal game when he deflected Josh Tetlow's shot over the line.
Nottingham's momentum was crushed late in the period though as Eberle (39.30) took advantage of Carr losing his stick to score in close and give Sheffield a 4-2 lead going into the final 20 minutes.
J.C. Brassard (41.32) made it a one-goal game once more early in the third period when his knuckle-puck of a shot beat Stojanovic but, despite the Panthers valiantly searching for an equalising goal, late penalty trouble dashed hopes of a famous comeback and an empty net goal from Martin Latal (59.38) sealed the two points in favour of the Steelers.