Storm v Panthers

Manchester Storm

The Nottingham Panthers
Match Report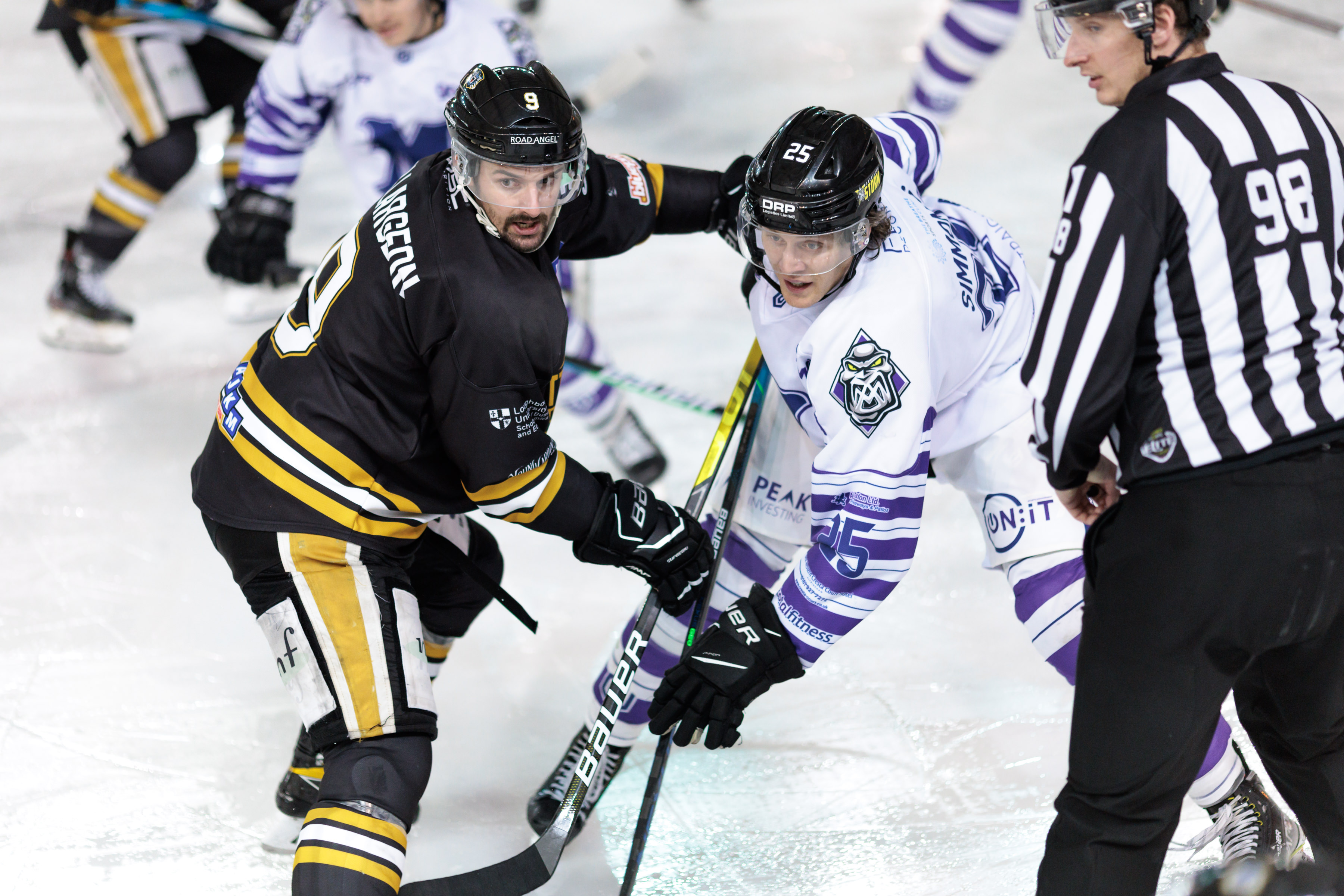 The Nottingham Panthers were blanked by the Manchester Storm on New Year's Day.
Kevin Carr started in goal for the Panthers opposite Matt Ginn for the Storm.
Tayler Thompson (11.24) gave the Storm a first period lead & they never looked back despite the best efforts of the Panthers netminder.
Carr had to be on top of his game to keep the Storm out early on the second period as he made multiple saves during a goal mouth scramble before denying a Storm forward on a wraparound.
Nottingham killed a late penalty to Sean Richards but Manchester struck before the period was out, Cam Critchlow (38.27) beating Carr with a perfect shot.
It was more of the same in the third period, Carr making one of the saves of the season as he went across his crease to secure the puck in his glove with the goal gaping.
The Panthers killed a full two minute Storm five-on-three powerplay but just 19 seconds after returning to full strength fell three goals behind, Tyson Fawcett (52.26) applying the finishing touch in close.
Carr was pulled in favour of the extra attacker on a late Panthers' powerplay but Adam Brady (55.03) hit the empty net to seal two points for the Storm.