Flames v Panthers

Guildford Flames

The Nottingham Panthers
Match Report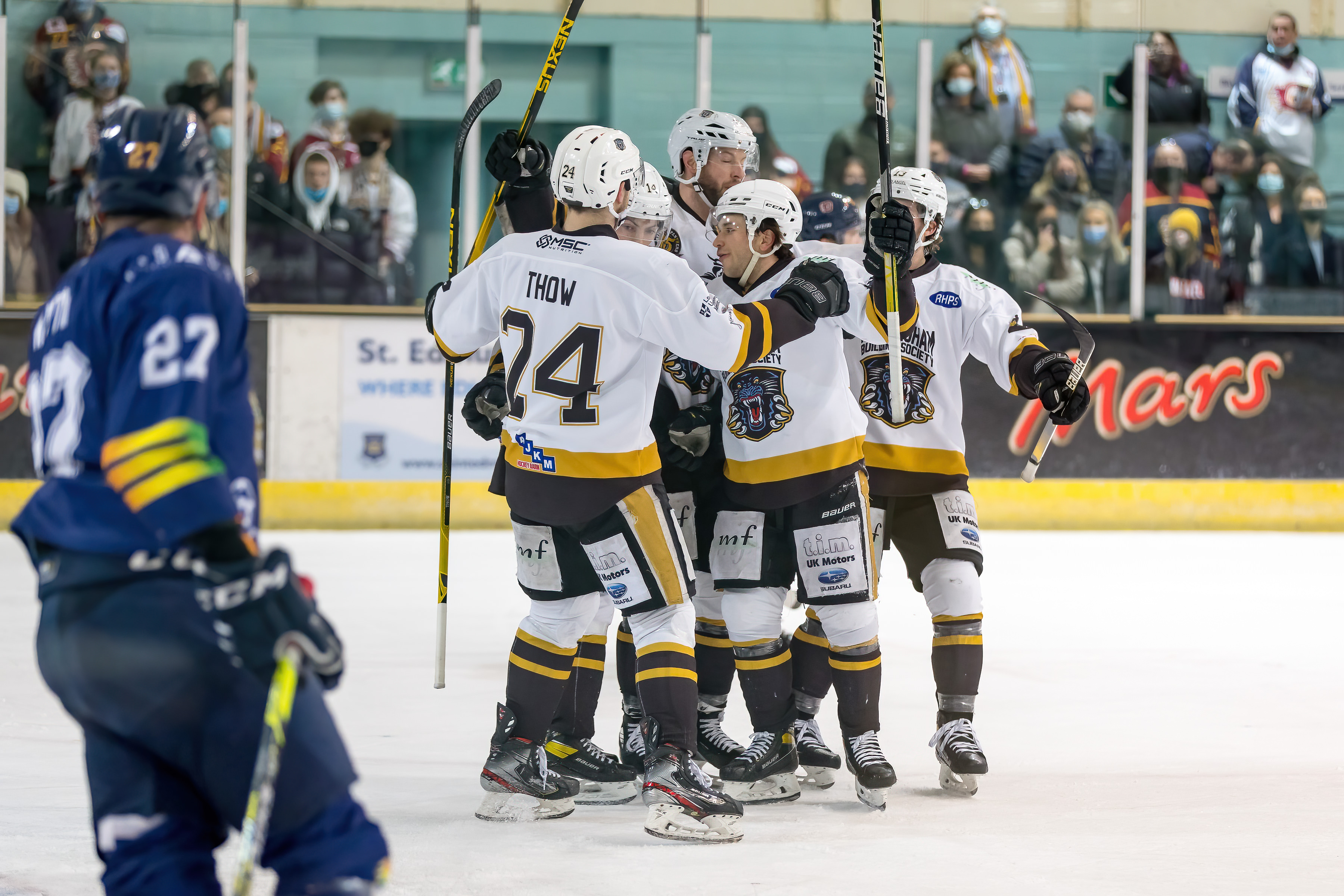 A late goal from Robbie Baillargeon lifted your Nottingham Panthers to a morale boosting win over the Guildford Flames on Saturday night.
Kevin Carr started between the pipes for the Panthers opposite Kevin Lindskoug for the Flames.
Ollie Betteridge (14.18) made no mistake, when he was slipped through by Matthew Myers, to put the Panthers in front before Christophe Boivin (16.55) doubled Nottingham's lead a little over two minutes later, the forward showing great desire to get to a loose puck in the crease & poke it home.
Brett Ferguson (17.55) delivered a crunching hit before firing into the back of Nottingham's goal to give the hosts some hope heading into the second period.
Guildford tied the game when Jordan Cownie (30.16) converted at the back door and took a late period lead through John Dunbar (39.04) who converted in close and the hosts went into the final frame holding their first lead of the game.
Robbie Baillargeon (46.30) beat Lindskoug with a quick shot on the powerplay before scoring again late on (56.43), picking his own rebounding and firing into the goal, to seal two Premier Sports Elite League points for your Nottingham Panthers.