Panthers v Flyers

The Nottingham Panthers

Fife Flyers
Match Report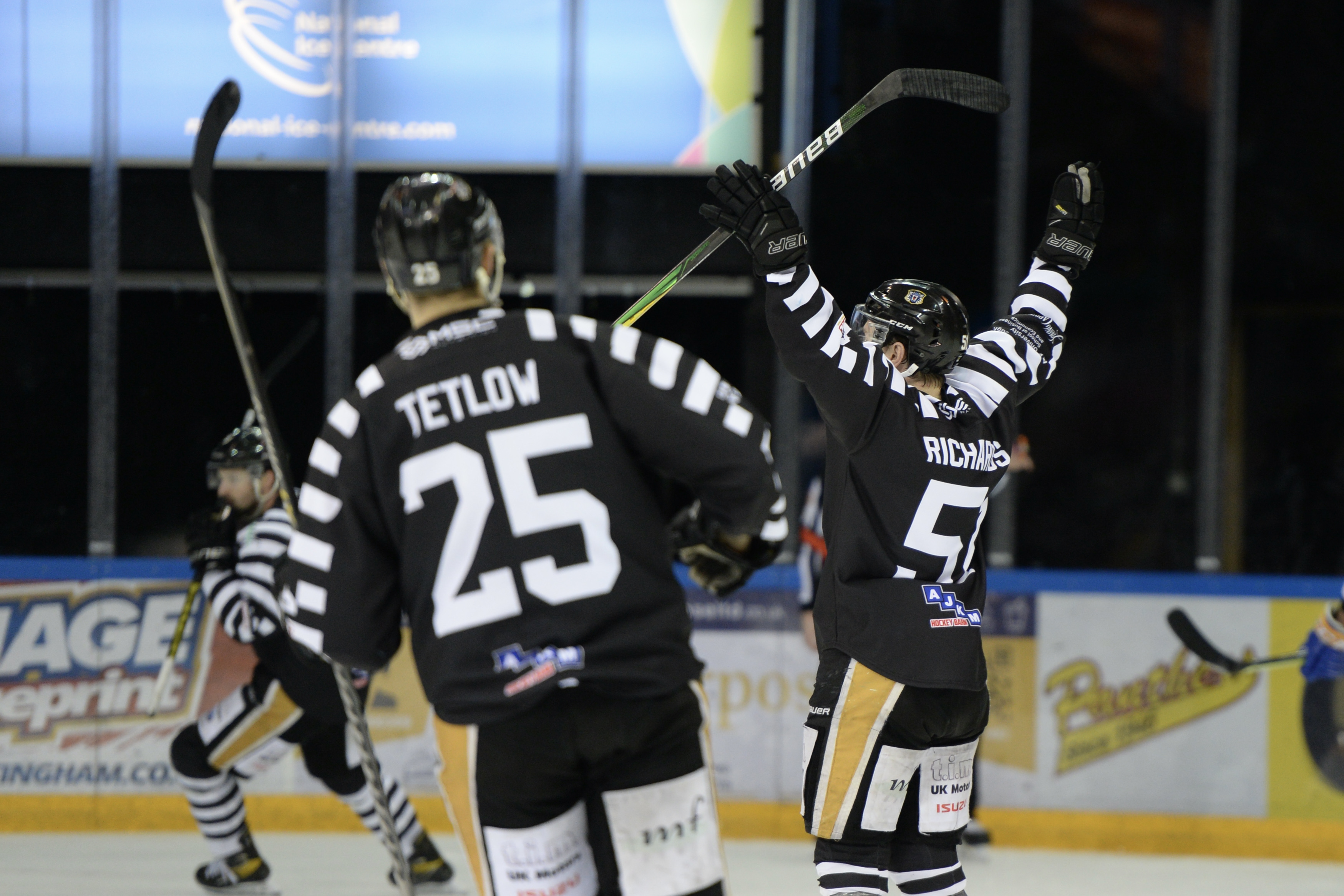 Your Nottingham Panthers recorded back-to-back wins & a four-point weekend after a 4-2 win over the Fife Flyers on Sunday afternoon.
Kevin Carr started in goal for the Panthers opposite Shane Owen for the Flyers.
Ollie Betteridge (6.02) gave the Panthers the perfect start in front of their home crowd, after a great heads up play Kevin Carr to keep the puck alive at the other end of the ice, when he beat Owen to give Nottingham an early lead.
However, a couple of defensive breakdowns late in the period allowed Fife to skate out of the period with a one goal lead, Michael McNicholas (17.27) converting at the backdoor short-handed & Colton Waltz (18.15) finishing off a pretty passing play in close.
The Panthers bounced back in the second period thanks to goals from Jeremy Welsh (21.44), who's rocket from the blue line eluded Owen with Matthew Myers providing an excellent screen in front, on the powerplay and Sean Richards (32.31) who slipped a quick shot by the Flyers' netminder to send Nottingham into the final frame holding a one-goal lead.
A professional performance in the third saw the Panthers to victory with Mathieu Tousignant (59.54) adding an empty-netter with six seconds to go.