Panthers v Steelers

The Nottingham Panthers

Sheffield Steelers
Match Report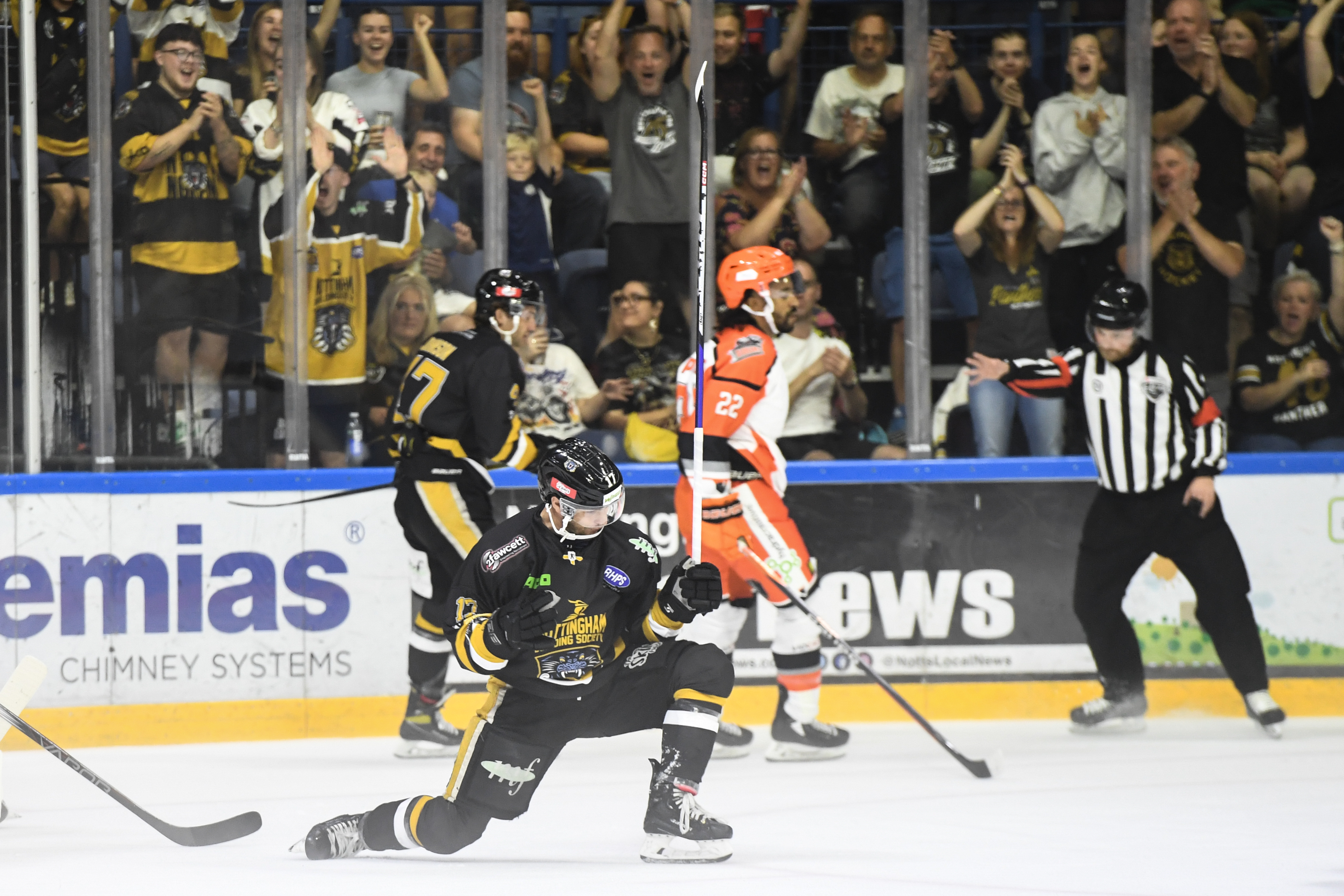 The Nottingham Panthers beat Sheffield Steelers 4-3 in the GM the GM Memorial Cup on a thrilling night at the Motorpoint Arena.
Mike Robinson got the start in-between the pipes with Rok Stojanovic as back-up.
The coaches will choose the captains ahead of the regular season but tonight Ollie Betteridge wore the C after Victor Björkung captained the side last night.
Lemay and Henbrant on target in 2-2 first period
Robinson made an early save to deny Mitchell Balmas and then stopped a Brandon Whistle breakaway, before Adam Johnson's superb pass set-up Mathieu Lemay to put Panthers ahead (4:04).
Sam Jones equalised for the Steelers with a top-shelf finish from the right circle (07:53) and 46 seconds later, Daniel Capini scored from close range to turn the game on its head (8:39).
Björkung and Lemay combined to feed Didrik Henbrant who scored through the five-hole to make it two each only 80 seconds later (9:59).
Nieminen gives Panthers the advantage
Alexander Lunsjö hit the pipes short-handed early in period two and Panthers went ahead as Otto Nieminen stepped out from behind the net to slide the puck past Anthony Morrone (30:34).
Panthers had two more chances short-handed later in the period as Henbrant used his skill before being denied by Morrone, while Hugo Roy also went close.
Nieminen wins it for the Panthers
​Lunsjö and Westin Michaud had chances early in period three, but Sheffield equalised through Brett Neumann from the slot (47:53).
Henbrant found space down the right-hand side but saw his shot saved, before Panthers won it with under three minutes remaining when Björkung's effort was saved and Nieminen popped home the rebound.