Panthers v Steelers

Nottingham Panthers (H)

Sheffield Steelers
Match Report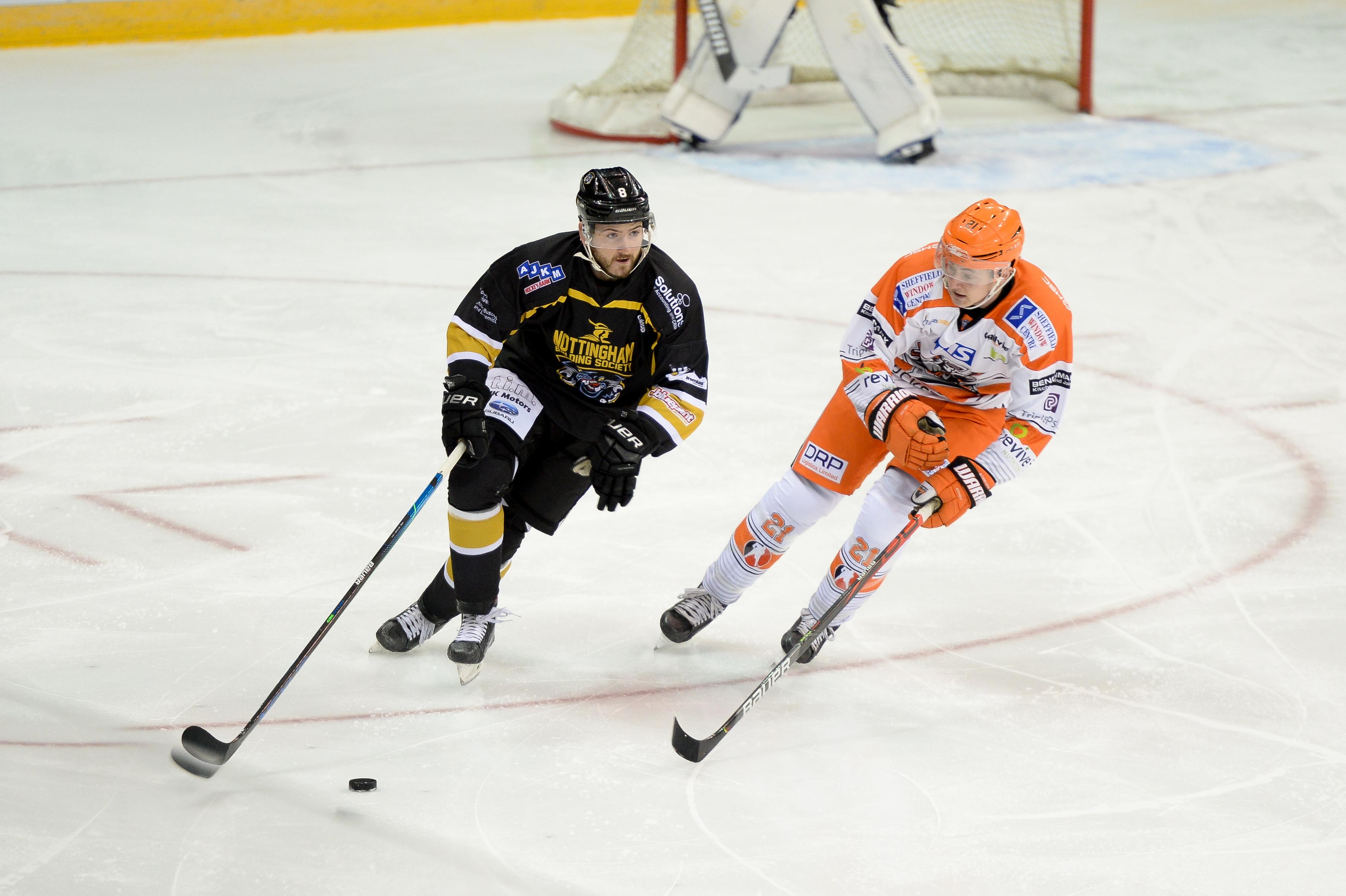 THE NOTTINGHAM Panthers got their Elite Series campaign underway on Saturday night as they renewed aquaintences with arch-rivals Sheffield inside of the National Ice Centre.
Despite three powerplay opportunities in a Panthers dominated first period Nottingham couldn't find the back of the net and the teams went into the first intermission as they started, tied at zero.
Sheffield came out of the break the more more aggressive of the sides and their pressure told when Jonathan Phillips deflected the puck beyond Bowns, things got even better for the men from Yorkshire when Liam Kirk beat GB team mate Bowns on the shortside to make it 0-2.
Steelers' netminder John Muse, who had made several impressive stops, left the game with a lower body injury late in the second period and Nottingham took advantage. First Kevin Domingue popped the water bottle with a wicked wrist shot before Austin Cangelosi shot high into the Steelers net and the teams entered the second break locked at two apiece.
Kirk netted his second of the inside the second minute of the third period to put Sheffield back in front.
The Panthers were awarded a penalty shot inside the final five minutes of the game but Christophe Boivin couldn't find a way by Ben Churchfield in the Steelers' goal.
There was no further scoring in the game and Sheffield took the Elite Series' points on offer.