Panthers v Blaze

Nottingham Panthers

Coventry Blaze
Match Report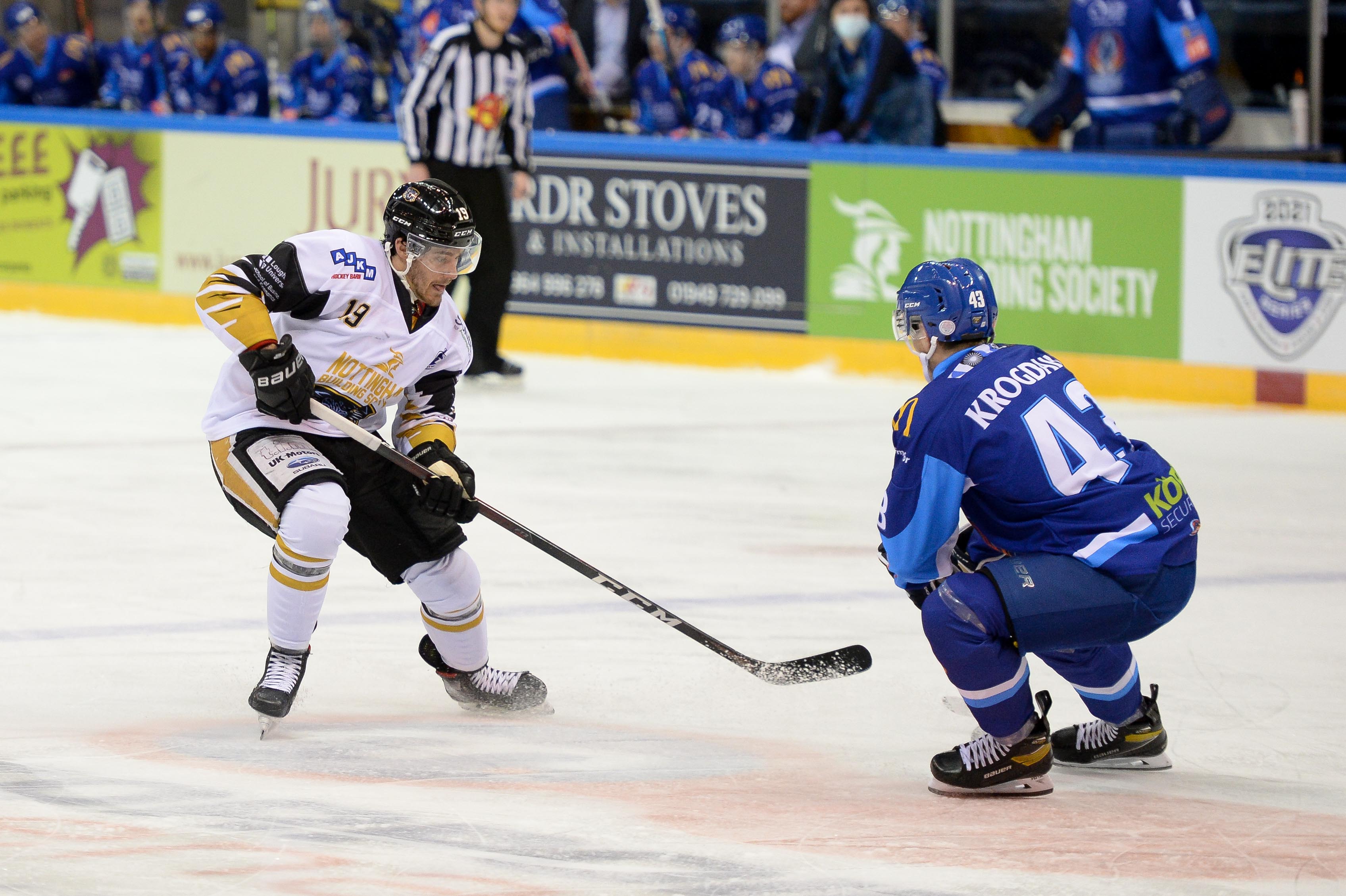 The Nottingham Panthers went into Sunday's Elite Series game against the Coventry Blaze looking to boounce back from an opening night defeat to Sheffield.
Tristan Keck (1.34) scored his first professional goal to put the Blaze ahead early when he found a loose puck and fired it into the roof of the Panthers' goal.
Despite a series of spectacular saves from Jackson Whistle the Panthers could do nothing to slow down a first period onslaught by the Blaze.
Nicolai Bryhnisveen (10.22) scored with a laser from long range to double Coventry's lead before Sam Duggan (16.36) gave Whistle no chance as he tipped in on the powerplay to give the Blaze a three goal lead after on period of play.
Nottingham earned themselves a powerply just five seconds into the second period but couldn't take advantage of having the extra skater on the ice and with neither team able to create any clear cut opportunities the Blaze held onto their three goal lead.
Kevin Domingue (53.37) pulled a goal back for the Panthers from close range, his second in as many Elite Series games, but a comeback wasn't on the cards and the Blaze skated out with the two points on offer.