Panthers v Storm

Nottingham Panthers
Manchester Storm
Match Report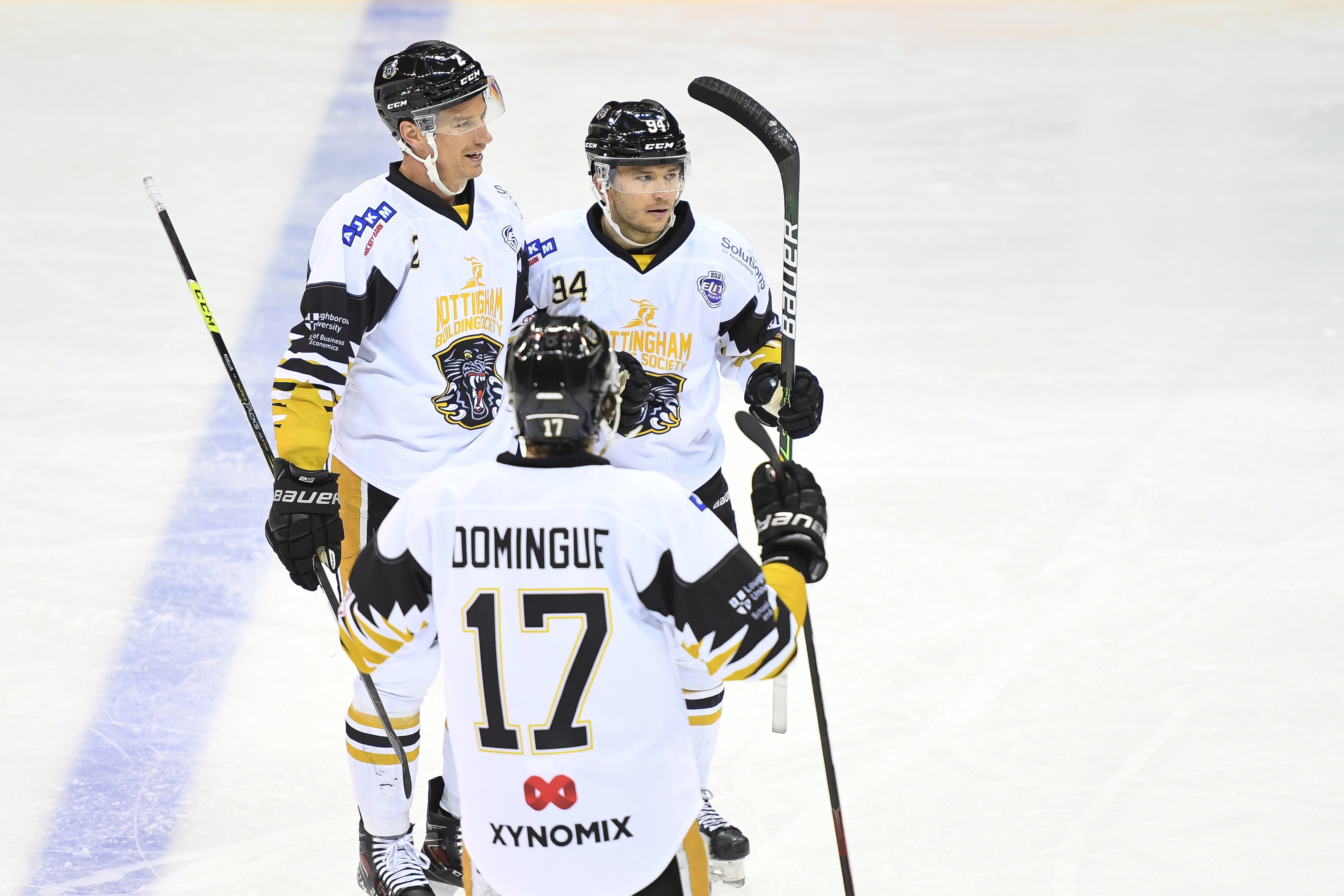 The only Elite Series game on Tuesday saw The Nottingham Panthers look to get their first win of the tournament against early table toppers Manchester Storm.
Ben Bowns got the start in goal for the Panthers opposite Sean Bonar for the Storm.
Nottingham got off to the perfect start when Christophe Boivin (0.49) scored his professional goal to put them in front, the forward putting in the extra effort to pick up a rebound and force it over the line on his backhand.
Manchester got back into the game on a five-on-three powerplay opportunity, Ciaran Long (6.41) scoring from in close to move himself clear at the top of the goal scoring charts.
With both netminders in fine form there was no further scoring in the first period and the teams went into the second frame locked at one goal apiece.
Great determination along the boards by Lewis Hook drew a powerplay opportunity for the Panthers and Brendan Ellis (25.40) made sure they capitalised with a laser from the point that only had eyes for the back of the net.
Ben Bowns had to come up big with his right pad to deny former Panther Joseph Hazledine midway through the period.
Manchester were gifted a late chance on the powerplay but the Nottingham penalty killers stood firm to keep the lead heading into the final frame.
Just 11 seconds into the third period Lewis Hook raced down the left wing and ripped a wrist shot high over the glove of Bonar and into the back of the Storm net to give the Panthers a two-goal lead.
Manchester responded to the Nottingham goal by piling on the pressure but a combination of stellar play from Bowns, who made an incredible pad stack save, and desperation defence, Dominic Talbot-Tassi doing everything in his power to deny an empty net wraparound chance with Bowns stranded, kept the Panthers ahead.
The Storm pulled Bonar in favour of the extra-attacker inside the final two minutes but to no avail and the Panthers picked up their first win of the Elite Series on Tuesday night.