Panthers v Dresden

The Nottingham Panthers

Dresden Eislowen
Match Report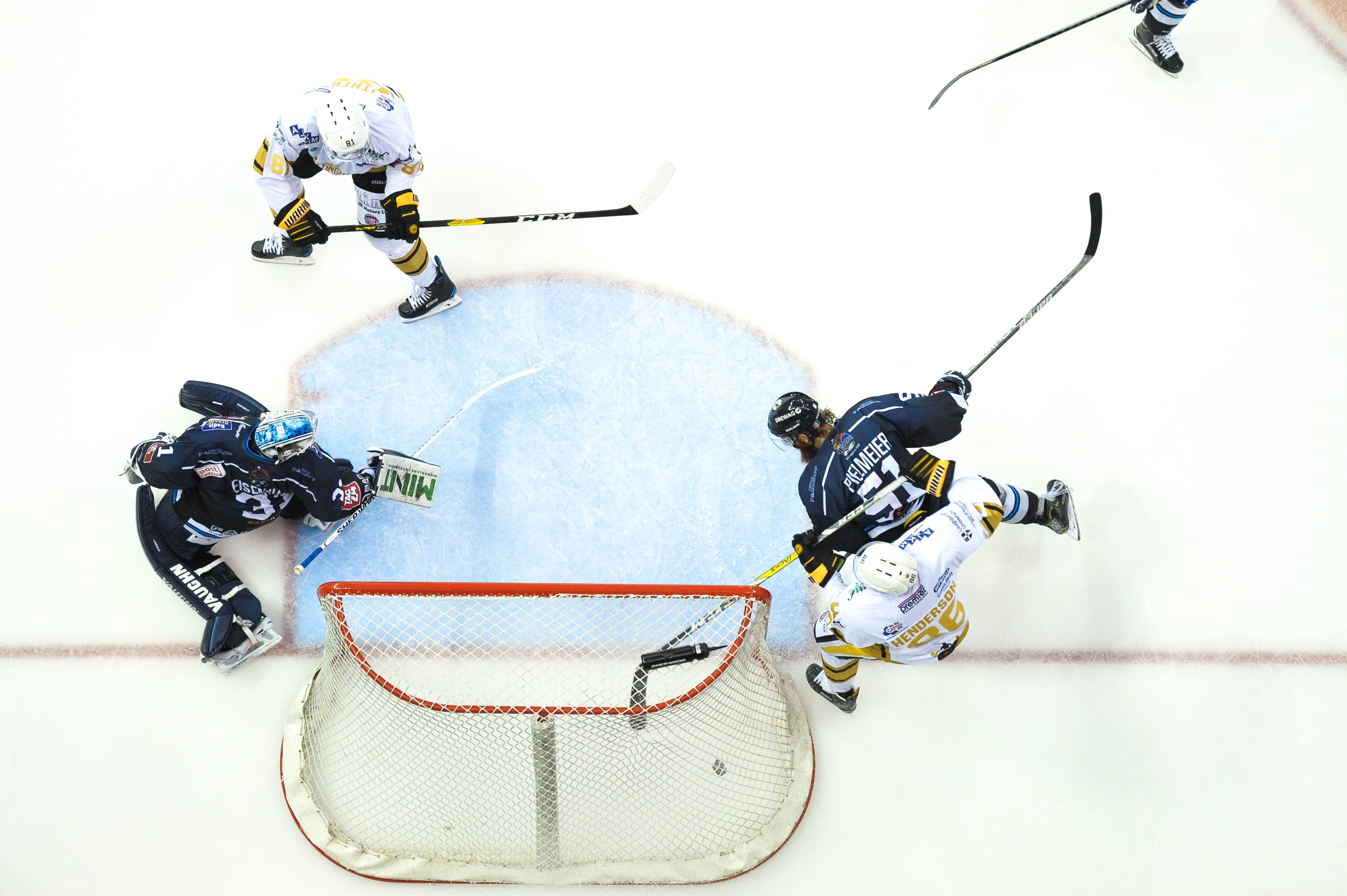 The Internet Motor Parts 'Europe Comes to Nottingham' challenge series began with a goal fest on Saturday night against Dresden.
Both teams came out of the blocks throwing the body and
Dresden took the lead after smart work on the powerplay, after Alex Guptill was called for elbows, at 4:55.
Dylan Olsen threw a speculative effort on goal from distance and Justin Kovacs was on hand to tip the puck up and over the netminder at 6:51.
Eisloewen made short work of a 5 on 3 powerplay oppurtunity at 13:46, converting at the back door after a slick passing play.
With the period winding down, and the Panthers on a powerplay of their own, Steve Lee's cross ice pass was put home by Luke Pither at 18:38 as the puck evaded the Dresden netminder.
The second period saw another five goals shared by the two teams.
Alex Guptill made no mistake in one-on-one at 22:01, when he fired through the netminders five-hole to tie the game three.
Dresden would take advantage of another powerplay oppurtunity at 25:15 and make it 3-4 in their favour.
Jacob Doty bullied a Dresden defender off the puck at 27:15 and Brett Perlini collected his pass and roofed it ver the netminder on the backhand to tie the game at four.
Gui Lepine put the Panthers back into the lead at 29:06 after he blocked a shot, rushed the puck down the ice on a two-on-one and banked it home off a defenceman.
A late period surge by the visitors saw them tie the game at five as the clock wound down.
Robert Lachowicz scored 29 seconds into the third period, to give the Panthers a 6-5 lead, after he was left all alone in front of the Dresdner netminder.
An empty net goal, the 18th goal in just three pre-season games so far, from Jacob Doty would seal the game for The Nottingham Panthers.