Panthers v Oilers

The Nottingham Panthers

Stavanger Oilers
Match Report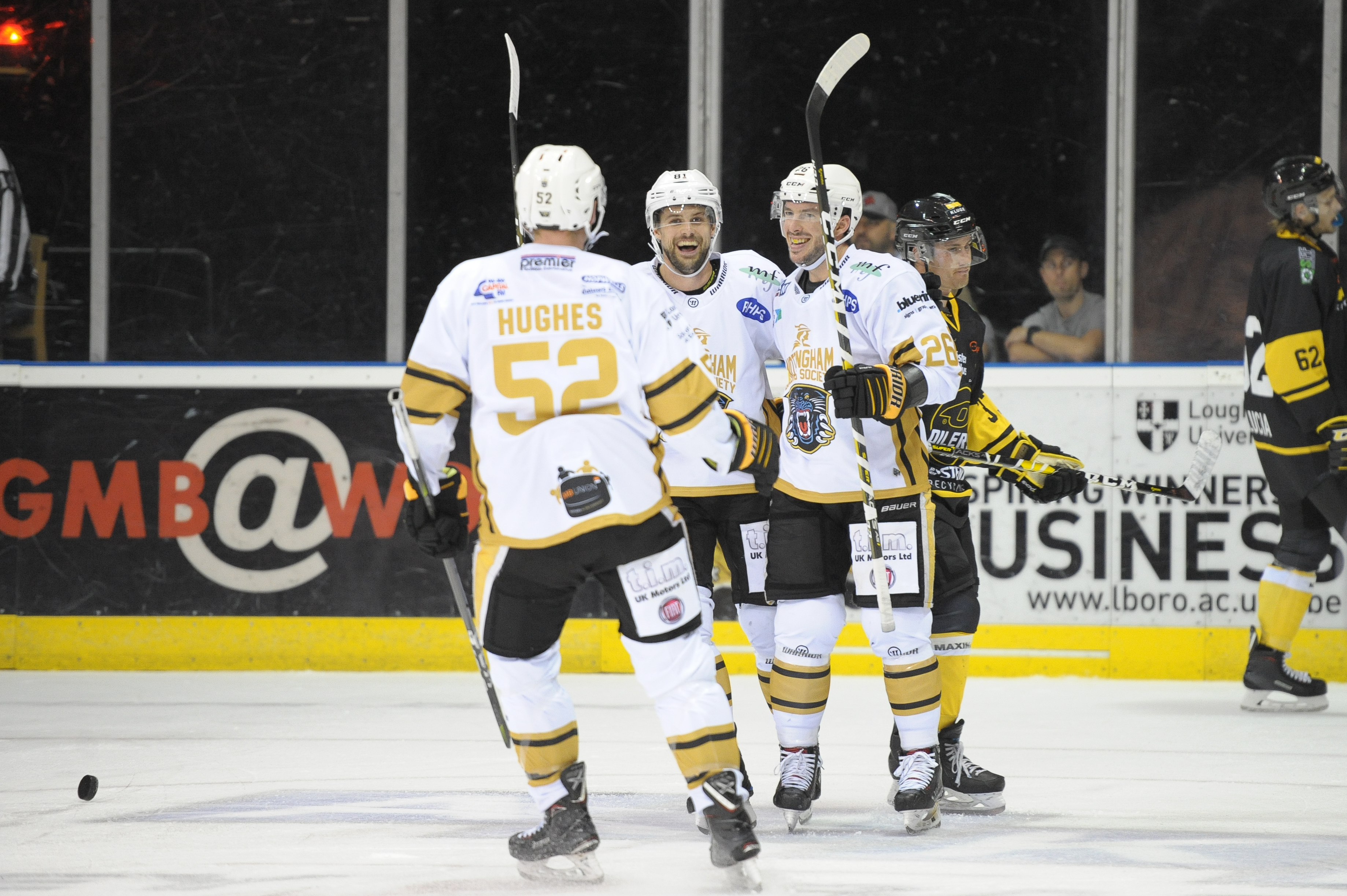 Jon Rheault and Tyler Biggs returned, Michael Garnett started in goal and The Nottingham Panthers kept their undefeated pre-season record in-tact on Saturday night in Internet Motor Parts 'Europe Comes to Nottingham' action.
Early penalties to Robert Lachowicz (1.04) & Tyler Biggs (3.19) saw the Norwegian side gain early momentum but they came up against an in-form Michael Garnett.
The Nottingham Panthers took the lead when Jaynen Rissling sent a stretch pass onto the tape of Brett Perlini and the GB forward made no mistake as he slid the puck through Holm in the Oilers' goal to give the home side the lead at 10:11.
It wouldn't take long for the Panthers to double their lead as a 'too many men' call at 14:27 led to a powerplay goal at 14:49 when Mark Hurtubise hammered home a one-timer from the top of the face-off circle.
As the period wound down the Oilers took advantage of a broken play on the blue-line as they broke in two-on-one, Michael Garnett made the initial save but the puck would richochet in off the trailing forward to halve the Panthers lead.
At 22:37 Luke Pither stripped an Oiler of the puck in the corner and he fed Jon Rhealut at the top of the crease as he shot short side on the Stavanger netminder to give the Panthers a 3-1 lead.
One minute and eleven seconds later Alex Guptill extended the Panthers lead further, he broke in on the Oilers netminder, after a friendly bounce sent him through, and he finished cooly on the backhand through the five-hole.
At the halfway stage Jon Rheault made it a four goal spread as he showed tremendous patience in close to sit the netminder down and lift the puck over him at 28.28 with the teams skating four-on-four.
There was no further scoring until 48.00 when Stavanger broke into the Panthers' zone 2-on-2 and after their initial shot was blocked, freezing Michael Garnett in the process, the trailing forward was on hand to put the puck into a half empty goal.
Just under two minutes later the Oilers would further reduce the Panthers lead on a powerplay goal that deflected off a Panthers defenceman and past Michael Garnett making it 5-3.
There would be no further scoring in the game and The Nottingham Panthers remain undefeated in pre-season action.