Panthers v MAC

The Nottingham Panthers

MAC Budapest
Match Report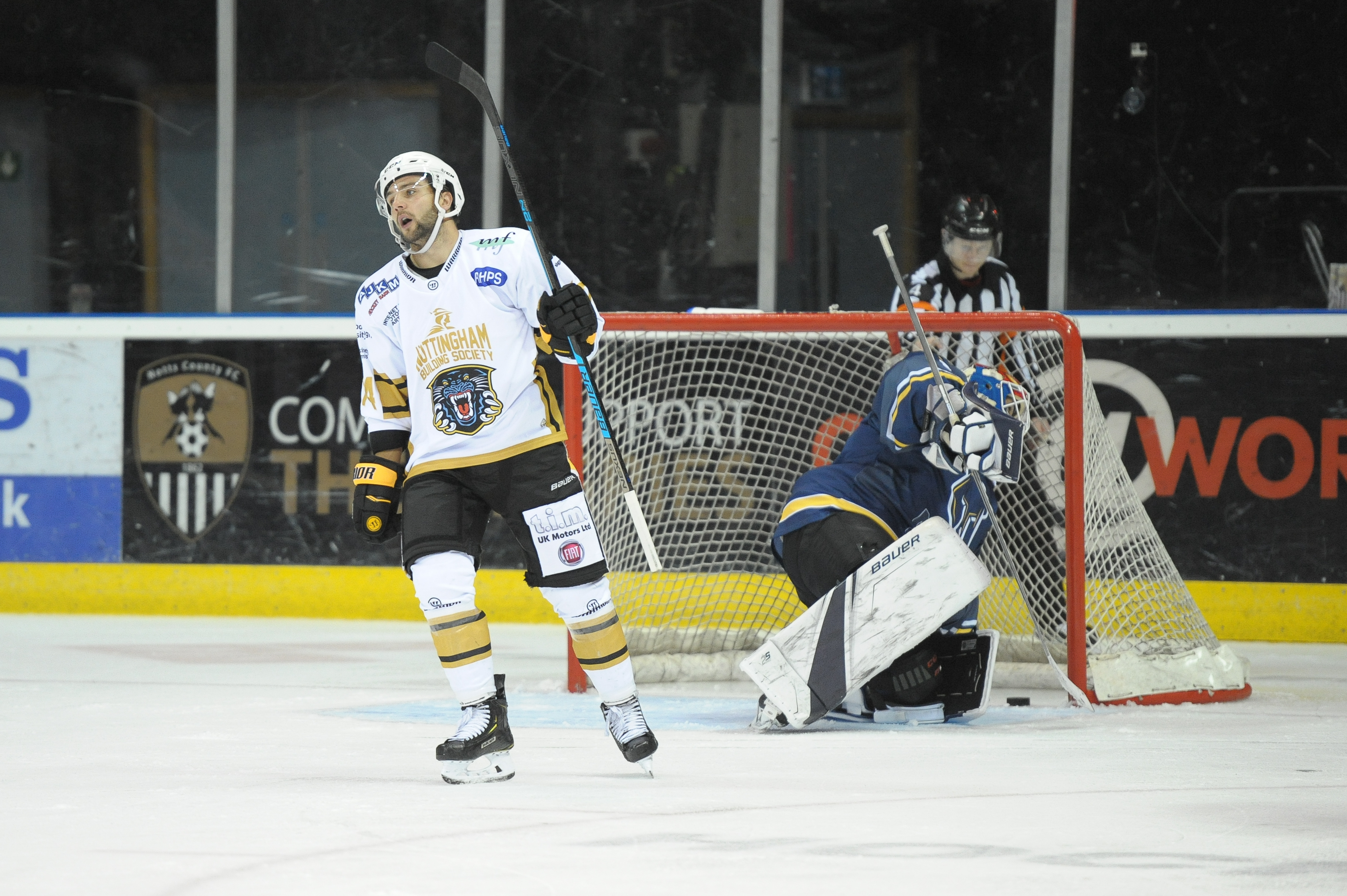 The Nottingham Panthers pre-season goalrush continued on Sunday afternoon as they took their goal tally up to 29 in just six games as they defeated MAC Budapest of Hungary.
Sam Gospel got the nod in goal whilst Tommy Hughes (illness) and Jaynen Rissling (precaution) where absent from The Nottingham Panthers line-up.
The vistors from Hungary came out of the blocks hot as they peppered the Panthers goal with no less than 6 shots in the opening minute of the game, but they could not find a way by the Panthers netminder.
An early powerplay at 1:05 allowed Nottingham to build momentum and at 4:37 Mark Hurtubise scored his second goal in as many nights as he fired into a virtually empty net, after good work from Alex Guptill and Justin Kovacs, to give the Panthers a 1-0 lead.
Alex Guptill was awarded a penalty shot at the halfway stage of the first period but he fanned on his shot and the score remained 1-0.
A turnover in the Panthers defensive zone saw Budapest tie the game as they beat Gospel at 16:19 to tie the game at one.
Just four seconds remained on the clock when Jon Rheault, who used Luke Pither as a decoy on a two-on-one breakaway, fired the puck through the Budapest netminders glove to give The Nottingham Panthers a 2-1 lead at the end of the first period.
The Panthers killed an early penalty in the second period (21:37) after Justin Kovacs was called for hooking.
At 26:59 Tyler Biggs shot from the high slot was saved by the Budapest netminder but Ollie Betteridge was on the doorstep to tuck home the rebound and give the home side a 3-1 lead.
Alex Guptill gave the Panthers a three goal cushion at 32:16 when his attempted cross-ice pass hit the netminder on it's way to Mark Hurtubise and found it's way into the Budapest goal.
The best chance on an early period Panthers powerplay went to Budapest, but Sam Gospel stood tall to deny them onm the short handed breakaway.
As the period wound down, and with the Panthers keeping the visitors to the perimete, a freak bounce in the crease gave the Hungarian side a route back into the game as they scored a tap-in to make it 4-2.
There was to be no comeback though as Sam Gospel and the Panthers defence kept the visitors at bay.